Lights are Off and No One is Home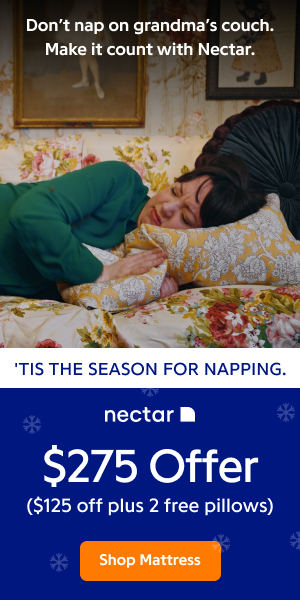 The other day I was on my way home, and for some reason all the traffic lights were out. It was 5pm, so needless to say it was rush hour, and pure chaos.
I approached a 4 way stop, and found myself involved in a mess... On all 3 sides of me all I could see were blank stares, and darting eyes looking for the right time to make their move.
On one side of me was a good looking older woman, who had her hands on 10 and 2 and she was leaning forward as if by sure will she would get through the intersection.
Directly across from me was a business man talking on his cell phone looking way to stressed out to be on the road.
On the other side was a teenage kid dancing to his radio, not looking like he really cared whether he moved or not... So, I waited... and waited... and waited, for what felt like 30 seconds. After I gave it a little thought I pulled out into the road, and I became the most hated man in the intersection.
The man across from me hung up his cell phone and began to scream. The teenager on one side, honked his horn, turned off his radio, yelled something, and gave me a sign (which I think means I'm #1, but he was using his middle finger ??).The older gal to the other side just shook her head, and then leaned back forward.
Did I break any traffic laws or universal laws of courtesy?
No.
Did I give everyone ample time to do what we are all taught in driving school?
Yes.
So how does this story apply to you and your business?
Isn't it funny when you make a move and break out of the pack, you all of a sudden look like a one-eyed blue haired purple people eater?
When you decide to move out people are going to:
1. Be envious that you actually made your move.
2. Say their too busy to make their move
3. Have it in their mind that they wanna make their move, but don't take action.
And all three of them will be upset with you, because you ignored the excuses and made your move.
Well I had a dream. I was on my way home to my wife and two boys.I had calls to make, dinner to eat, and business was waiting to get done. I wasn't about to wait for other people to decide if their dreams were important enough for them to make a move.
We will encounter all these people in our lives, but it is important to remember that "this is your life, and these are your dreams. You and only you can make it happen"
To quote a good friend and business associate Stu Janoff " I'am willing to do today what others won't, so I can live tomorrow like others can't".
Make your move today!!Don't wait for others to decide for you.
Shane Clevenger has been involved in Home Business for 10 years, and is dedicating his life to helping business owners develop the right mindset for success.He can be reached at http://milliondollarmind.blogspot.comor by calling him at 1-866-770-2866
---
MORE RESOURCES:
RELATED ARTICLES
---
Self-Esteem: You Matter
You'd be surprised. Maybe amazed.
---
Hold That Elevator!
As Prince, or whatever his name is now put it in one of his songs, "When Life's elevator tries to bring you down go crazy, punch a higher floor!"Well..
---
If You Can Dream It, You Can Do It!
"I have heard it said that the first ingredient of success is to dream a great dream."John A.
---
Stained Glass Windows
Elizabeth Kubler Ross once said, "People are like stained glass windows. They sparkle and shine when the sun comes out, but when the darkness sets in, their beauty is revealed only if there is light on from within.
---
Hurry Up And Procrastinate
I've been meaning to write this column, but I keep putting it off. There always seems to be something better or more important or easier to write about.
---
Taking Responsibility
Taking action about our current station in life involves taking responsibility for our current state of affairs. When we acknowledge that we are the main culprits with regards to where we are now, we will more likely take responsibility for creating the future we desire.
---
No Excuses
Don't you just hate it when people make excuses for their failures? So do I. But do you know what I hate even more? Finding myself making excuses for my failures! I have a policy that I try to live by: No excuses.
---
Nurturing Your Vision
There is a new television show, called Blind Justice that will be replacing NYPD Blue. The show follows a Detective who, at the prime of his life and career, loses his vision in a heroic attempt to thwart a bank robbery and save other police lives.
---
Can You Can Can? What You Can Do If You Really Go For It
One hundred years ago the laundry girls of Montmartre invented a street dance which became known as the Can Can. Some dancers love it and some hate it.
---
Its Not Enough
Whatever you are doing in your life at the present moment; it's not enough. What do you mean it's not enough? I've done all I can.
---
Motivation: Small Changes, Big Results
When I was 8 years old, my parents let me go to the toy store with my buddy Mike and his Mom.My dad gave me a whole dollar to spend.
---
Who Is Stuart Goldsmith?
'Stuart Goldsmith? Who is Stuart Goldsmith?' you may be asking.I met Stuart at his retirement seminar in London at the end of 2002.
---
Finding A Cure for I Disease
The 21-year-old rookie cop had his big chance to brag on himself at his big news conference. "How do you feel about being the one to capture Eric Rudolph, FBI's Most Wanted?" the reporter asked.
---
Seeing Through the Pain
We must all suffer one of two things: the pain of discipline or the pain of regret or disappointment.~ Jim RohnNothing lasts-not even pain.
---
What Once Was - Ain't No More
Rather than beat around the bush and try to lead into this in a semi-logical manner, I'll get right to the point. The past is gone - vanished, disappeared in a cloud of dust and a hearty "Hi, Ho Silver!" It is history, not real, mental vapor, and gone, gone, gone!"Yabutt?""Yabutt" nothing.
---
212 Degrees
At 211 degrees, water is pretty darn hot.But at 212, it's boiling, and making steam.
---
Why Idle Hands Create Stagnation in Our Lives
You've probably heard the phrase, "Idle hands are the devil's tools" -- meaning if you don't have something to keep you busy, you're likely to get into trouble. That can be argued of course, since the intent to cause trouble probably has to be present also.
---
Get Out of Your Comfort Zone - Before Its Too Late
Think about what you're doing each day and ask yourself - "Is what I'm doing now getting me to where I want to getto?" If the answer is "No" then do something different. Get outof your comfort zone and change your habits.
---
5 Fun & Easy Ways to Get Out of the Rut
I don't know about you, but sometimes I feel less than great. Low, grouchy, fed-up and bored are all words you could use to describe what I'm like on those days.
---
Motivation: The Power of Action, Part 1
I've heard it said that 85% of success is showing up. While that's true, in the words of radio commentator Paul Harvey, here's the rest of the story.
---