Creativity Management - Productivity As A Job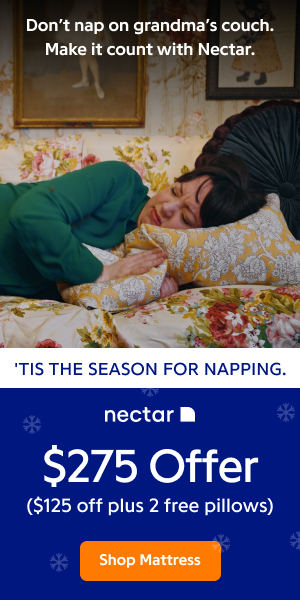 Creativity can be defined as problem identification and idea generation whilst innovation can be defined as idea selection, development and commercialisation.
There are other useful definitions in this field, for example, creativity can be defined as consisting of a number of ideas, a number of diverse ideas and a number of novel ideas.
There are distinct processes that enhance problem identification and idea generation and, similarly, distinct processes that enhance idea selection, development and commercialisation. Whilst there is no sure fire route to commercial success, these processes improve the probability that good ideas will be generated and selected and that investment in developing and commercialising those ideas will not be wasted.
Productivity as a job
It is often the case that individuals "wait for inspiration" before they embark on their creative and innovative endeavours. However, this misses the mark for a number of reasons:
a) Engagement in the task gets the mind working on the task at various cognitive levels - problems are identified and subconsciously the mind searches for solutions. When ideas then arrive, they are labelled as insight or inspiration. Insight or inspiration is increased in frequency and duration when the creator or innovator dives into the task.
b) The key to quality is prolific output. By treating the endeavour as a job, small goals and incremental deadlines increase output to a far greater degree than a "do your best" approach or a "I'll do it when I'm ready" approach.
c) There are a significant number of blocks working on the mind at any one time. Together this is called "resistance." Unless a conscious and sustained effort is made to counter them, they remain obstacles.
d) Climbing the experience curve requires energy expenditure. By treating the endeavour as a job, the experience curve is attacked and overcome much more rapidly.
e) All of the above do not detract from the requirement of motivation, which includes aspects such as: joy for the endeavour, competency expansion, feasibility, self-determination etc.
These and other topics are covered in depth in the MBA dissertation on Managing Creativity & Innovation, which can be purchased (along with a Creativity and Innovation DIY Audit, Good Idea Generator Software and Power Point Presentation) from http://www.managing-creativity.com/
You can also receive a regular, free newsletter by entering your email address at this site.
Kal Bishop, MBA
**********************************
You are free to reproduce this article as long as no changes are made and the author's name and site URL are retained.
Kal Bishop is a management consultant based in London, UK. He has consulted in the visual media and software industries and for clients such as Toshiba and Transport for London. He has led Improv, creativity and innovation workshops, exhibited artwork in San Francisco, Los Angeles and London and written a number of screenplays. He is a passionate traveller. He can be reached on http://www.managing-creativity.com/
---
MORE RESOURCES:
RELATED ARTICLES
---
Journaling - A Tool for Healing and Growth
The word "journal" comes from the French. It dates back to the 14th century and means daily.
---
Daily Motivation--Be Kind to Yourself for a Change
"How far you go in life depends on your being tender with the young, compassionate with the aged, sympathetic with the striving, and tolerant of the weak and strong. Because someday in your life you will have been all of these.
---
Beginnings Arent As Complicated As They Seem
Beginnings are seldom as complicated as they seem. You know what I mean by "complicated - the dates and the duties and the things-to-be-remembered, the stuff that piles onto your plate with a new project or obligation.
---
You Can!
"There are only two ways of bringing brightness into your world; either change your attitude or open the closed doors of your brain"This holds true in all our lives; we all deserve a good & peaceful life, full of happiness. Our struggle to lead a better life and to grow everyday, both professionally and personally is highly appreciable; time and again we face situations which are highly abstruse, stress building and killer of our enthusiasm and high morale.
---
One Last Month to Make it Count!
Can you believe it, summer is almost over. Did you get to accomplish everything you planned? Did life sneak up on you, such as unexpected bills, a loss of a job or did your situation change? Well, the busiest 2 months of summer are over, with literally weeks until school starts up again.
---
Personal Safety: How To Avoid Accidents And Live A Safe, Longer & Happy Life
Have you ever had an accident?Do you value your personal safety and that of your family?Most accidents may not be just accidents.Some accidents may be caused by our personal lifestyle, carelessness, wrong reasoning, faulty decisions, bad habits, wrong actions of conscious and as well as unconscious origin.
---
Life After Prison - The Road Home, Vanishing Dreams
The basic trauma of being locked inside of a penal institution is often overlooked. The effect this system has on a person is very hard to imagine.
---
How To Get Motivated When You Have An Off Day
What can you do on days like these? Is there a way to get motivated and stay motivated?There are three simple yet powerful ways to pull yourself out of a slump. And best of all you can start using these strategies today.
---
How To Motivate Yourself For Success?
I was having coffee with my friend the other day. He just joined a multi-level marketing company.
---
A Few Simple Things You Must Do If You Want To Be Wealthy
Making money is easy when you move to cause rather than livingout effects.Let me draw a simple analogy to clarify my point.
---
Employee Motivation Checklist - Ten Measures of Success
In the form of a simple easy to use checklist, you can score how well you are doing out of 10. Better still, ask them.
---
The Simple Life
When we talk about a Simple Life, we are not talking about Paris and Nicole. We are talking about a life that is in harmony with our values.
---
Lights are Off and No One is Home
The other day I was on my way home, and for some reason all the traffic lights were out. It was 5pm, so needless to say it was rush hour, and pure chaos.
---
The Conversation of Recovery - Part Two
The listening for the Conversation of possibilities will be even more unfamiliar than the one about the self-limiting belief. Even though possibilities will be caused for the individual and a sense of hope and inspiration created, there will be a tendency at some point for the person to not belief that their life can be truly transformed merely by creating possibilities.
---
Do We Have Free Will?
It is being suggested here that we have only one real choice in life:To let go of fear and resistance and be taken by the flow of life, or, to fight, screaming all the way, as the flow of life takes us anyway.Life is.
---
The Art Of Using Effectively A Motivational Quote
--Choose a motivational quote related to your goal. Don't have one? Visit http://motivationalcentral.
---
Making the Most of Now
"You must live in the present, launch yourself on every wave, find your eternity in each moment. Fools stand on their island of opportunities and look toward another land.
---
Whats Your Aging in American IQ? Take the Quiz and Find Out.
TRUE or FALSE1. Older adults have more mental health problems than younger adults.
---
So What Is Your Real Motivation?
We are all guilty of wanting to change our circumstances, bettering ourselves and altering our life's plans, but unfortunately a lot of us fail to see the bigger picture. In fact many of us don't even realise that there may be a bigger picture.
---
Rut Busting
IntroductionWordNet defines a rut as a groove or furrow (especially in soft earth caused by wheels) or a monotonous routine that is hard to escape; as in "her job made her feel that she was stuck in a rut".What is this thing that we call a rut? Is one man's rut another man's rapture? I.
---