Success -- The Key and the Fire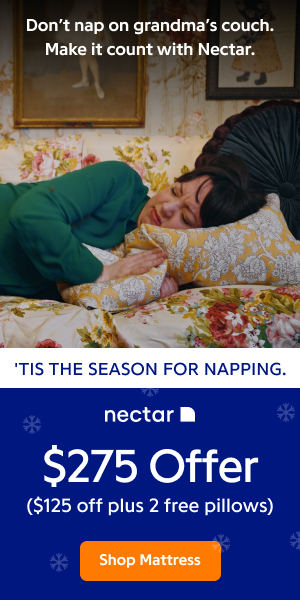 Self-discipline is a powerful tool that can help you accomplish about anything you can dream or imagine. Self-discipline is the act of controlling our emotions, actions, thoughts, words and personal direction. Some people seem to be naturally self-controlled and some seem to have no self-control at all. Others seem to constantly struggle with self-discipline.
Discipline is learning to say "no" to our primitive uncontrolled cravings and selfish destructive desires. We develop self-management when we begin to distinguish the difference between what is actually needed and what is truly unnecessary.
Because of the ease of modern society and our ability to get anything we want at a push of a button or the swipe of a card, it is far more difficult to exert self-control today than it has been in any other time in human history. Added to this is the brainwashing of advertising that tells us to crave things.
The first step to gaining self-control is to identify the areas where we are out of control. Work on self-denial in the areas you want to change. Deny your self a certain pleasure each day. Then begin to start small with little victories each day, like eating one less snack or watching one less television show.
A key to discipline is developing routines. People who have routines tend to be more disciplined and accomplish more. If you are one of those people who have trouble with routines, try adding just one at a time. Keep it simple. Work on the things that are most important first. Evaluate yourself regularly to see how you are doing. Reward yourself for keeping at it. Once it becomes a habit, it is much easier to maintain.
Of course, routines can be done to excess, so remember to give yourself a little healthy leeway in case the unexpected comes up.
The power behind some of the world's greatest achievements is strong motivation and the ability to persist despite previous failures. Motivation is the fire that fuels our efforts toward success. There is no use in trying to master self-discipline if you have no motivation to have it. Motivation is a result of strong personal desire that directs a person's actions and thoughts and helps create situations that move toward a specific accomplishment.
Motivation must come from within, not from an outside source. For example, if you diet because your spouse wants you to, it is poor motivation, and you will probably not do well at it. It is only when you truly desire to control your habits and behaviors that you will achieve self-discipline. Motivation brings about true change.
One way to increase motivation is through pressure. Tell your friends, co-workers and family about your commitment to change something in your life. Peer pressure can be a powerful motivator.
Motivation works hand in hand with self-discipline and organization. Lack in these areas can lead to a greater number of failures and failures lead to poor motivation. When you begin to structure your day and organize yourself, the motivation that moved you to change will continue to add fuel to the fire.
As you work toward change in your life, you will eventually experience failure. The only way to defeat failure is through persistence and perseverance. The most common reason people give up on achieving their goals is because they encountered failure once or twice and they become afraid to try again.
Winston Churchill once said, "Success is going from failure to failure without a loss of enthusiasm." Before you even begin, you must plan to deal with failure. Be ready to persevere. Vow to never give up, no matter what, no matter how long it takes!
By Dianne Ronnow Š 2005 Mohave Publishing. All rights reserved. From the Enzyme-health Blog found at Enzyme-Health.com.
Dianne Ronnow's best selling book, "Coconut Oil Diet Secrets" reveals how thousands of people are losing weight and getting healthier with coconut oil diets. To find out what the secrets of coconut oil dieting are, Check out her site at: Coconut-Oil-Diet.com. Get the book now and start losing weight today!
---
MORE RESOURCES:
RELATED ARTICLES
---
Do You Know Which Door To Open?
Do you remember that old television program that gave the contestant the opportunity to choose one of three doors and receive whatever was behind the door?I was reminded of this television program the other day when I was pondering a decision I was struggling to make. My usual process for decision-making is to make a list of pros and cons, revisiting and revising the list every couple of days.
---
The Dawn On The Nile Valley Has Secrets To Tell! (3)
Me and Mao Tse-Tung!My first political experience was with Mao Tse-Tung 1968-69.That was exactly before the second Sudanese military dictator Ga'far Numeri took over power through his coup d'etat in May 25, 1969.
---
How to Use the Power of Words to Your Benefit
Someone I know maintains that "motivational words are great coming from philosophers, but that's because they're not in the real world." The power of words can be an incredible aid to helping us remain motivated and focused.
---
The Art of Wastebasketry
Are your filing cabinets stuffed so full that it's difficult to retrieve and file papers? If you're like 80% of the people in the audiences to whom I speak, your answer is "Yes." "Are there things in your filing cabinet you could probably throw out?" Most once again answer "Yes.
---
Are You Travelling Along The Slippery Slope To Your Grave?
When it comes right down to it where ever you go is where you are, whatever you end up doing, that's what you are doing, whatever you are thinking right now, that's what's on your mind, what has happened to you, has already happened.The important part is how are you going to handle it?In other words "NOW WHAT".
---
Make It Happen Now!
Most people think that when they have chosen a path that's it - that's the path to follow. This is far from the truth according to leading Business Coach? Brad Tonini who has just released his latest book "Make It Happen Now!"I asked Brad to share his thoughts on why we don't get started to "Making Things Happen".
---
The New Morality
In a world where dynamism alters egos and principles in a man every second, where men divest in tenets that secure them from being devout to something natural, where humanity seeks reasons to be ignorant just to feel sly and intelligent - we're confronted with issues of morality. We can no longer be satisfied with being truthful incessantly, we can no longer be happy for the sake of empathizing, we can no longer be sympathetic in a world that beseeches us to be methodological, we can no longer be human when the invariable pretension has made us lose our ethicality forever - we can only choose to be different moralists altogether.
---
Motivation By Spring Cleaning
Spring cleaning is a great motivator. Why confine it to Spring?It is arguable that we should not only give gifts at Christmas and make resolutions at the New Year.
---
If It Feels Good, It Must Be Right
Copyright Š 2003 Priya Shah Is it possible to motivate yourself to do something you don't enjoy doing? Let me illustrate with my own example. I'm not a natural networker.
---
Why are You Living?
It was 4,O'Clock in the morning, my regular time to leave my bed and prepare myself for the day's activities. But today, it was special?some thoughts were troubling the peace of my find.
---
Making the Most of Now
"You must live in the present, launch yourself on every wave, find your eternity in each moment. Fools stand on their island of opportunities and look toward another land.
---
Change - The Skill Of Adapting To The Inevitable
Change your thoughts and you change your world.-Norman Vincent PealeNot surprising, one of the core reasons that hinder us from the realization our innermost goals and desires is our inability to be flexible.
---
Ability, Motivation, and Attitude
"Ability is what you're capable of doing. Motivation determines what you do.
---
Need Help? Look Within First
After eating a turkey and dressing sandwich for breakfast, I am raring to go! For those of you who wrote and asked where the article was last week, I appreciate the fact that you look for it! I apologize for missing it, and to make up for it I have posted on my website a web log and pictures of the barn raising party we had last week. Look for the link on the front page of www.
---
Keep the Channel Open
Why do you do what you do? What is your real work in the world, and why is it important to know the answer?I'm an entrepreneur at heart. I have started and run several businesses, and as I look back, I think the most important element in financial and personal success is awareness of purpose and the capacity to stay open to it.
---
It Is Up To You
One of the first things successful people realize is the old adage, "if it is to be, it is up to me." That is, for you, the fact that your success and your course is up to you.
---
What Does Your Future Hold? Do You Have A Plan? Or Are You Just Waiting To See What Happens?
We often find ourselves in a situation in which we either accept the change that someone else imposes upon us or in which we ourselves effect the change we would like to see happen. We sometimes stammer and hesitate and procrastinate with regard to decision making.
---
Why You Dont Ned Motivation
As a life coach, I often hear people say they lack motivation - in fact, the "motivation discussion" is almost a ritual with my new clients. You really want something, in fact you almost need it, but you just don't have the drive to get to it.
---
We Are Trying To
How many times have you heard this in your life? Perhaps you have said it yourself. We are trying to accomplish something here.
---
8 Super Ways To Avoid Procrastination
We are all guilty of delaying what needs to be done at sometime or another; so learning ways of how to avoid procrastination is beneficial to everyone.Although learning how to avoid procrastination is simple, applying the principles is harder as those who do procrastinate, will put off even attempting to avoid procrastination itself.
---