Have A Crack!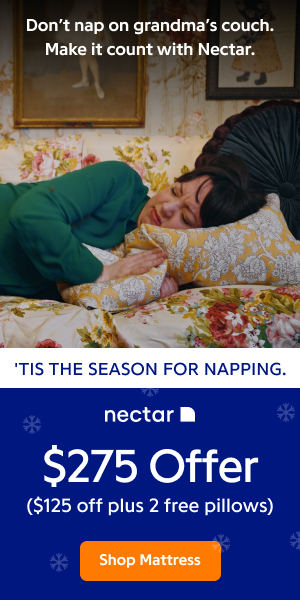 For everyone the New Year is now in full swing. There is also a percentage of us that are wondering where the last few months went. This is why we all need to start focusing on what we all want to achieve this year and more importantly make sure we actually try to achieve it.
I was asked a while ago my secret to success. It was simple: "HAVE A CRACK!"
Whilst it may sound very simplistic, you would be amazed at the amount of people that have never reached a level of success purely because they have never tried. They think that there is a right and wrong time for reaching success.
Reaching your own levels of success is not that difficult. But first you really need to set your sights on the direction you wish to travel. Sitting on your backsides complaining that "everyone else is just lucky" is not the answer.
Whilst we all read about successful people every day, the facts are that they didn't wake up one day surrounded by success. They had to work long and hard at it regardless of the immediate outcomes.
The problem today with the media highlighting success all the time is that a lot of people think that it is going to be easy. Not once do they think that maybe, just maybe there needs to be a bit of effort and planning involved. So what are you going to do about your own journey towards success?
Let's have a look at a few tips that will assist you along your way.
1. Don't stop to think.
Yes I know what you are already thinking. "You have to think; otherwise you may make a mistake". I agree with you but where I am coming from is from a totally different direction. I have met a lot of people over the years that have been planning to do something but never have. In the end they have planned themselves into failure. They are too scared to get up and have a go, to have a crack.
You can look and look at an opportunity for days months and years, but until you act upon it, you will never turn that opportunity into a reality.There are a lot of people out there (and you may be one of them) that take way too much time in looking for all of the things that "may" go wrong. The problem with that is that I will guarantee you that you will eventually find something.
So stop thinking and start acting.
2. Confidence equals competence.
There are a lot of people who aren't confident in what they are doing or what they want to achieve. This will reflect on their competence in their journey. Just because you are outgoing in personality does not necessarily mean that you are confident in what you are doing.
Confidence is easily achieved when your decisions are final. That is why when people constantly change their minds or direction all the time, their results are less than satisfactory. They just aren't sure as to what they are doing.
There is nothing more successful than a competent person, someone who is confident in where they are going and someone who has a true understanding of what they want out of life.
3. Cherish the hard times.
Always remember what it was like before you reached a level of success. Never forget those hard and rough times, because the minute that you do, you may end up back there. My wife and I were holidaying up at the Gold Coast over the Christmas break at a particular resort. I was so over it after about 1 day as I was surrounded by people who thought and acted that they had "made it". What a sad way to live your life. Just because I have had some success in my life, DOES NOT mean that I am better than everyone else. All it means is that I am a bit further along in my personal journey than I was 9 years ago. I never forget what it was like only having $1.25 in the bank.
My success is not calculated by the amount of money that is in the bank: It is calculated by the journey that I have made and the lessons I have learnt about myself.
So if you are wondering where you should start, what you should do and how you should do it, then my advice would be to HAVE A CRACK!What is the worst thing that could happen? You might not reach where you aimed. But I guarantee you that you will be further along than if you hadn't done anything at all.
Justin Herald started a company in 1995 with only $50 in his pocket. 6 years later the company was turning over $25 million. Having no experience in business, Justin realised that it was up to himself to make his success stick. Successfully retired at 31, Justin is now one of Australia's most sought after motivational and business speakers and the Author of 3 international best selling books with his fourth due out in August 2005. In 2005, Justin was awarded the "international Entrepreneur of the Year" award.http://www.justinherald.com
---
MORE RESOURCES:
RELATED ARTICLES
---
Is Fear Killing Your Dreams?
"You gain strength, courage and confidence by every experience in which you really stop to look fear in the face..
---
Nothing Ever Stays The Same
Nothing ever stays the same. On the one hand we despise change yet on the other we don't want to stagnate and become boring.
---
Gremlins! Time to Take Control
It is a wonder we can function at all. Each of us has multiple personality types all crying for attention.
---
The Art of Wastebasketry
Are your filing cabinets stuffed so full that it's difficult to retrieve and file papers? If you're like 80% of the people in the audiences to whom I speak, your answer is "Yes." "Are there things in your filing cabinet you could probably throw out?" Most once again answer "Yes.
---
Cure Your Burnout!
Do you ever get those Sunday night blues? Dreading the week ahead, feeling the daily grind just draining away all of your energy before the week even starts? Or what about those days where you just feel like you are going through the motions and not really being present in your own life?We've all been there - burned out.Recently I received the following email:I work from a home office and my last year has been very busy.
---
Your Most Important Opportunity says a top UK Personal Development Coach
For some people this article will turn out to be one of the most important things they've ever read.I say this because some people are ready to get to grips with life.
---
Storytelling - The Great Motivator of People
In a data-driven world, facts and figures are the order of the day in sales calls, employee meetings, board rooms, and political assemblies. Traditionally, when a person is trying to convince someone else to do something they use the logic of benefits and features - long the sacred domain of anyone in sales.
---
Commit to Doing 80%
Instead of trying to be perfect, it is better to do your best, and often your best doesn't look like going all out all the time. This is especially true when you are making changes in your life.
---
Top 10 Tips For The Best Year of Your Life!
We typically think of New Year's as the time to make annual resolutions and start fresh. Unfortunately, we all know that most resolutions are quickly forgotten.
---
Break And Move Beyond The Length Of The Chains
"Never let fear, procrastination or the longing for approval from others to take possession of your mind, they become self-forged chains." ~ Ty HowardHave you ever experienced a moment in your life where you wondered "What to do next?"Have you ever had a bolt of confidence spring into your being just as you were going to start working towards a new goal, but your comfort zone held you back?Have you ever had the feeling "It's now or never!" but you didn't make your move?If you answered "Yes" to any of the above questions, you at one time wore the self-forged chains.
---
If Not Now, When?
How many times have you made excuses for putting off something you really needed or wanted to do? Probably too many times to count. It is all too easy to get in the habit of putting the desires of your heart on hold.
---
Overcoming Procrastination
What are the reasons that YOU procrastinate?Are you a perfectionist?Do you procrastinate on projects that you dislike?Do you over schedule yourself?Do you have fear of failure?Or maybe fear of success?Perhaps you dislike or disagree with the person delegating the job?Do you lack clear goals?There are many reasons for procrastination, but only one result. Stress, anxiety, and a great amount of wasted time.
---
How to Use the Power of Words to Your Benefit - Part II
A friend of mine read the article, How to Use the Power of Words to Your Benefit, and dryly made the comment, "So what?"At first it didn't concern me, but a few days later I began thinking about his comment. I had obviously not made the point clear, and therefore I decided to expand on this concept.
---
Ignite The Fire In Your Belly - How To Move From Being A Procrastinator To An Activator!
Are you sick and tired of not getting ahead and just can't get yourself out of a rut? Well, there are certain requirements (accountability, responsibility, commitment to yourself, forgiveness, positive think and speak, synchronicity within and outside) to help facilitate a real change.So, you're thinking - "Oh, these requirements are great.
---
Passion and Purpose
Who are we, standing here on this planet, looking for a place to be? Are we the "forgotten ones" from a time gone by, a piece of pre-history perhaps, that lets itself unfold through the pages of time?Are we here all alone, or are we part of something bigger, larger perhaps than we could ever imagine? Aren't we like children after all, looking out into the Universe, wondering what this purpose of ours is all about?As children we had dozens of questions about this subject, didn't we? We wondered all the time where we were from and why we were here while we marveled about this place called Earth. There were grasshoppers, butterflies, leaping frogs, crawling snakes, annoying mosquitoes, dogs and cats, all sorts of strange things that we uncovered for ourselves each and every day.
---
9 Ways to Motivate Yourself When You Just Dont Feel Like It
Achieving the really big goals and dreams always involves breaking it down into do-able little steps. Assuming that you've picked a goal or dream that you really love working at, then most of the steps are a delight to take.
---
What Being Vs Doing Really Means
So often we hear about "being" rather than "doing." Often it's given as advice when we are overwhelmed, overworked and overstressed.
---
Your Life Story: Whatcha Gonna Do? Write Your Life Story NOW before Its Too Late!
Imagine this scene: Project yourself into the future. You are 87 years old and sitting on the couch in the living room of your house.
---
Hanging On In There - How To Carry On When Your Motivation Is Flagging
"I will persist until I succeed. Always will I take another step.
---
If You Are Rejected!
This article exemplifies the inner working of emotional intelligence. Effectively working through one tough situation at a time can build our emotional competence.
---