Mid-Year Success Check: Are You Halfway There?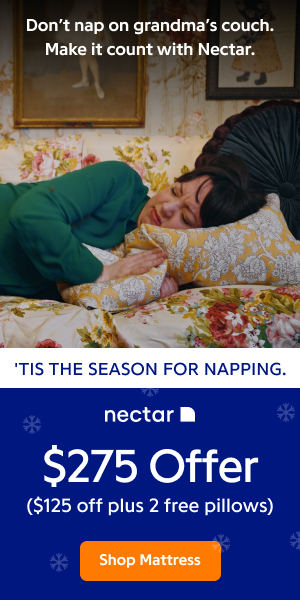 In a couple weeks, we'll be heading into the second half of 2005. How are you doing on those New Year's resolutions?
What were they?
Think back for a minute at how committed you were to achieving them. (And if you have achieved them, congratulations!)
If you're like most people, however, all that commitment, all that resolve, turned into more frustration than results.
Maybe it started with one little slip. One day of not exercising. One chocolate, one cigarette. Or a pair of really fabulous shoes that seemed much more important than your studio rent.
Before you knew it, those well-intentioned resolutions were a thing of the past. What on earth went wrong?
This time, instead of looking back at your frustration, why not focus your energy on figuring out how to achieve your goals? Here are a few suggestions that just might help you get there:
1 - Find a goal that inspires you
What do you really want to accomplish? Is it your goal, or someone else's? How will your day-to-day life change when you achieve that goal?
What effect will it have on you, or those around you, if you don't get there?
Does your goal give you an opportunity to grow? To be creative? To develop into a better you?
When you find a goal that seems right, feel into it. Do you sincerely believe you can achieve it? When you think about your goal, does it really excite you? Give you energy? Is a smile starting to light up your face? If so, you've probably found a goal that won't lead to frustration. So go for it!
2 - Take one small action every day
Most worthwhile goals aren't achieved overnight. So it's helpful to find ways to keep your momentum going. Suggestion? Every single day, do at least one thing that will get you closer to your goal.
? Make a phone call
? Find an organization that can help, and ask for information
? Write in your journal
? Read about your goal
? Keep a chart of your progress
? Make a list of your successes
? Join an online support group
? Pat yourself on the back (or get someone else to pat you on the back!)
Don't let a day go by without doing something - even a teensy weensy little something - toward your goal. You'll find it really adds up.
3 - Get the word out
Over and over, research has shown that people who tell others about their goals are more successful at achieving them. So don't keep it to yourself - tell the world what you're up to!
Share your struggles, and your successes. Ask for help when you need it. Even better, help someone else achieve their goal. Find as many ways as you can to broadcast your commitment.
Are you going to stumble along the way? Maybe so. But if you've got the right goal - and the right tools - you'll get there.
And with any luck at all, you'll be there long before it's time to make your resolutions for next year.
Best-selling author Kathy Gulrich helps clients get from idea, to action, to results - more quickly, and more easily - whether they're looking to write a book, develop a new product, or market their product or business. Clients love her direct, no-nonsense approach - and her gentle insistence on great results. Find out for yourself: Check out one of Kathy's teleclasses, or pick up a free worksheet, at http://www.smARTbusinessCoaching.com
---
MORE RESOURCES:
RELATED ARTICLES
---
Why You Dont Ned Motivation
As a life coach, I often hear people say they lack motivation - in fact, the "motivation discussion" is almost a ritual with my new clients. You really want something, in fact you almost need it, but you just don't have the drive to get to it.
---
Fear
As you prepare to take your first steps, could there possibly be something holding you back?Maybe you have heard the phrase, "false evidence appearing real." It is a common acronym made from the one word that can and will stand in your path to success.
---
Listening Skills
Listen to win SalesVery few people are good listeners. In your everyday life how many people can you remember who are good listeners, people who remembered your name or what you said.
---
Make It Happen Now!
Most people think that when they have chosen a path that's it - that's the path to follow. This is far from the truth according to leading Business Coach? Brad Tonini who has just released his latest book "Make It Happen Now!"I asked Brad to share his thoughts on why we don't get started to "Making Things Happen".
---
Choosing Your Vision
There is a new television show, called Blind Justice that will be replacing NYPD Blue. The show follows a Detective who, at the prime of his life and career, loses his vision in a heroic attempt to thwart a bank robbery and save other police lives.
---
Making the Most of Now
"You must live in the present, launch yourself on every wave, find your eternity in each moment. Fools stand on their island of opportunities and look toward another land.
---
How Great is the Strength of Your Belief?
Be careful what you believe because that is what you will experience. Your belief system is a mechanism which is uniquely yours.
---
The Top 10 Creative Strategies for Moving into Action and For Getting Bottom Line Results
Your ability to move into action and to achieve bottom line results rests in the power of your thinking. These ten strategies will support you in transforming your desires into concrete action.
---
Walk In The Light
It was a mild October night, weeks after the horrific September 11 terrorists attacks on our nation. With a mix of anticipation and apprehension, my husband, children and I, entered the gates of the North Carolina state fair.
---
Need Help? Look Within First
After eating a turkey and dressing sandwich for breakfast, I am raring to go! For those of you who wrote and asked where the article was last week, I appreciate the fact that you look for it! I apologize for missing it, and to make up for it I have posted on my website a web log and pictures of the barn raising party we had last week. Look for the link on the front page of www.
---
Just Do It!
If you run a business like I do, you probably have limited time to do all the things you need to do each day. In order to make sure I get to exercise each day, I have to get up BEFORE the chickens do - between 4:30 AM and 5AM.
---
Violating Boundaries: Assert Yourself and Take Charge
"They that can give up essential liberty to obtain a little temporary safety deserve neither liberty nor safety." - Benjamin FranklinAre you sick and tired of being treated like a doormat and having people walk all over you? If you answered yes, read on.
---
Motivation: The Cure for Complacency
Q. I've always tried to work hard enough to provide for my family and be content.
---
Storytelling - The Great Motivator of People
In a data-driven world, facts and figures are the order of the day in sales calls, employee meetings, board rooms, and political assemblies. Traditionally, when a person is trying to convince someone else to do something they use the logic of benefits and features - long the sacred domain of anyone in sales.
---
Three Simple Ways to Motivate Yourself Today!
Are you having a hard time getting things done? Are you making no steps toward achieving your goals and dreams? Could you use a little "motivation"?Here are three easy things that will help you get there one day at a time.1-Review your Goals first thing in the morning.
---
Change Your Life For The Better!
Are you still hoping and waiting for someone somewhere to come to your rescue, wave a magic wand and instantaneously change your life for the better?Are you praying that you will one day win the lottery and dramatically alter the financial quality of your life?Are you sitting behind your desk, daydreaming and hoping to one day rise to the top level of management without much effort and hard work?Are you hiding in the background, silently praying and hoping that you will find favor, get noticed and be thrust into the limelight of your destiny?If you are tired of hoping and endlessly waiting for something positive to happen or someone to come to your rescue, make a deliberate decision today to take charge of your own life and begin to lead a fulfilled and productive life.4 things to consider as you decide to change your life for the better.
---
After the Storm......
Have you ever wondered why is it that after we go through a bad phase in life we seem to come out better for it? It use topuzzle me too until recently after I stared down a gunman'snozzle I realized why.If you have ever been in a situation like I did and survived totell the tale you would be more than grateful for everything.
---
The Power Of Rules - Petty, Petty, Petty Rules
In 2004 a group of seven spoilt and often aggressive British teenagers were sent to a working ranch in Utah called "Turn-About Ranch" to undergo a regime of strict discipline and hard work.The vast majority of successful Brat Camps are in Utah, a state which takes morality seriously and has strict laws to enforce good behaviour.
---
What Is The Value In Wanting To Accomplish Something?
When I listen to people tell me about some of the things they want to do, I pause for two reasons. One is the fact that I'm listening and watching them to see if they are serious within themselves.
---
4 Simple Ways To Get Over Your Need For Acceptance... And Get On With Your Life
Imagine what your life would be like if you could just be yourself, without thinking twice about what other people think of you! Here are four quick tips that will help you get over your need for acceptance. Make these four things a part of your daily routine and you'll find that people will judge you less and accept you more!1.
---