Stop Squeaking! Align Yourself for Business Success!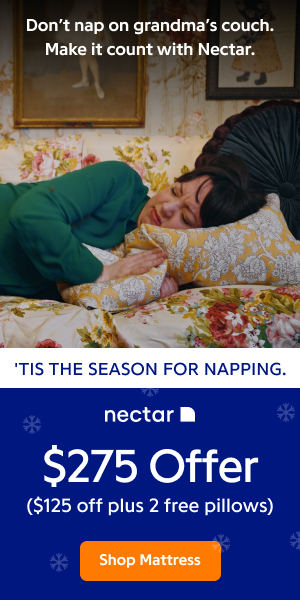 Even for a remarkable business owner like you, from time to time, you may still loose motivation in continuing the expansion of a service or product line. At time, you may seem to have a hard time figuring out why this once fantastic business that got you so excited every morning is making you feel like a heavy weight now.
Remember the last time you heard that squeaky sound in your car? What happened? Parts are not in alignment and there was no lubricant, so there was tension, there was unpleasant sound. If you don't fix it fast, there is going to be smoke and there is going to be a you in frustration.
The same thing is true when your every business tasks are not in alignment with your vision, mission and values. In your soul, you experience that "squeaky" feeling that you have a hard time to explain.
Most of us are familiar with having a clear vision and mission, so I will not get into it here.
I would like to talk with you today about your values.
Before investing more time and efforts to take your business to a fascinating new level, you must re-evaluate first what your primary values are, how you prioritize them inside you. And, see if your business activities support and are in alignment with the priority of your values.
Let's say, you just became a father or mother. You used to travel a bit to speak to specific groups of people to market your business. Now, to take your business to the next level you need to travel and speak and network more frequently.
But, family life is on the very top of your priority list, in a place higher than business or career success. So, whenever your work requires that you travel for an extensive amount of time, your inner self experiences a misalignment. You may still go ahead and do what your "head" tells you what you are supposed to do, but your heart is centered to your value. When the head pulls the whole body to do what it dictates it to do, the heart starts to send out signals to you that if you don't make adjustments, you will not stay in wholesome health any longer. The heart sends out signals by decreasing your enthusiasm, motivation and self-esteem. You start seeing yourself get down more easily, you feel lonely, not understood and you feel that you get angry easily or you get blamed for shutting your emotions.
One of the easies way to figure out what your values are and in what priority they are in is to make a "Desire List."
Ask youself or have a trusted friend ask you, "What do you want?" Then, begin to jot down your list of answers.
Don't judge yourself for your wants. You need to create a safe and open environment for yourself so that your true self gets uncovered. Don't be ashamed to say, "I want to own a house by the lake with an amazing view to the mountains and a dock for launching your very own boat." Or, "I want to be a millionaire." Or, "I want to be a famous dancer!" Just let things flow.
Let the same question come at you for 10 to 15 minutes. You may start getting bored of the same question, but you may start seeing what is hiding under those wants. Your initial "wants" are really saying, "I want to be recognized." "I want to be trusted and respected." "I wanted to be loved by my family members.' "I want to be understood and loved for the real me." "I want to make a difference in this world."
Your wants and desires express your values.
Take your top 5 values and complete the following questions to get an inner alignmen
1. What are you doing on a daily basis to support these values?
2. What are you doing on a daily basis that does not support these values or that are in conflict with these values?
3. How can you modify your business life so that you support your most important values? How can you eliminate or start eliminating business activities that are in conflict with your values? If these business activities are important to the growth of your business, what else is out there for you to consider for the replacement of such activities. Take the example above; ask yourself if you can find out ways to market the same audience through the phone, internet and other ways? Hold a teleseminar?
If you are a busy business owner, you will have many activities and to-do's everyday. Form the habit to run your business tasks through these results-proven questions and get a sleek business owner's inner alignment from time to time.
Everything we do is an opportunity for personal growth. As you get better at integrating your business activities with who you are and your priority of values for the period of time that you are in, you will begin to see yourself operating your business in a superior new level of effectiveness and profitability.
Helen Chen is a Business and Life Coach. She specializes in partnering with remarkable individuals in business to get out of their own way and take themselves to the next fascinating new level of effectiveness and profitability. To receive her FREE ezine with proven tips and exercises to take yourself and your business to a SUREFIRE new level of success, go to http://www.HYCCoaching.com.
---
MORE RESOURCES:
RELATED ARTICLES
---
The Power Of Rules - Petty, Petty, Petty Rules
In 2004 a group of seven spoilt and often aggressive British teenagers were sent to a working ranch in Utah called "Turn-About Ranch" to undergo a regime of strict discipline and hard work.The vast majority of successful Brat Camps are in Utah, a state which takes morality seriously and has strict laws to enforce good behaviour.
---
Questions for the Game of Life
"If you could eliminate one day from your past so that you never had to live through it, what day would you erase?""If you could ask a single question of a dead relative, what would it be and of whom would you ask it?"-----These questions come from a little book I've been reading as a way to begin the New Year. If.
---
Casting Vision
One of my greatest loves as a kid was fishing. This love developed quickly because my family owned a little bait shop that was located near Toledo Bend Lake in Louisiana.
---
Creative Procrastination
Do you ever postpone things, or just forget about them for a while, or tell yourself, "I'll get to that later?" Do you sometimes feel guilty about it? Well, it's true that procrastination can be a bad habit, but there are times when it can be useful.Procrastination When You Are UnsureSometimes procrastinating makes sense if you aren't sure you should be doing something.
---
Under The Guise of Care and Concern
These words came up powerfully for me these past few months. I have had the experience this year of being in several situations in which people's genuineness and motives came into question over and over again.
---
How to Beat Procrastination and Self Doubt
Fear of failure (or success) and a lack of energy leads to procrastination. People who procrastinate become frustrated and generally accomplish nothing.
---
It Is Up To You
One of the first things successful people realize is the old adage, "if it is to be, it is up to me." That is, for you, the fact that your success and your course is up to you.
---
Motivation To Change, Why Is It So Hard?
We encounter constant changes throughout our life; it could be educational, health, relationships or financial, and of course with oneself. Maintaining or increasing one's sense of self-worth and happiness are strong incentives for these changes.
---
How to Talk to Yourself When Nobody is Listening and You Want to
Do you ever pay attention to the thoughts inside your mind? And more importantly do you ever notice the way in which you talk to yourself?We all pay a lot of attention to the way we communicate with the outside world but we often neglect to improve the way we communicate with ourselves.When it comes to motivating yourself to be a better person, to do better at work or to create a happier family life you need to understand the importance of taking control of your self talk.
---
5 Forgotten Secrets to Beating Procrastination at Home
It's not easy to stay motivated and beat procrastination while being at home. Too many distractions and feeling that tasks can always be delayed until tomorrow or the next day can cause procrastination at home to set in.
---
The Solutions to Lifes 10 Biggest Problems!
Every day clients tell me about their problems, often in great detail, and I've noticed patterns that show up over and over. For many people, life's problems are viewed as "not enough money" or "not enough time".
---
How To Get Through A Bad Day
No matter how hard you try to make them otherwise, some days are just awful. They start off bad, they never get any better, and they end on a low and sometimes even gloomier note.
---
Who Is The Inner Critic?
The inner critic is that voice inside your head that tells you that you aren't good enough, smart enough, talented enough, pretty enough, or strong enough. It nags and natters at you to the point that your self confidence and sense of bravery is destroyed.
---
Harnessing the Power of the Unknown: Move from Repeating the Past to Re-inventing the Future
The Unknown - it is scary territory for many, something to be avoided for others and shameful for those who feel they are supposed to know everything. What is your relationship with the Unknown? Take a moment to ponder it because your attitude towards and experience of this is what governs your ability to create, to innovate and truly bring more of yourself out into the world - in short to be successful.
---
Stop Squeaking! Align Yourself for Business Success!
Even for a remarkable business owner like you, from time to time, you may still loose motivation in continuing the expansion of a service or product line. At time, you may seem to have a hard time figuring out why this once fantastic business that got you so excited every morning is making you feel like a heavy weight now.
---
Motivation: 7 More Musings on Motivation
1. "If you have faith the size of a mustard seed, you can say to that mountain, move from here to there, and it shall be done.
---
Self-Limiting Beliefs: The Inner Enemies of Progress
What are they?Self-limiting beliefs are those things you believe about yourself that place limitations on your abilities.They may be conscious or unconscious.
---
Are You Lacking Self-Discipline? - Part 1
A man does not live until he begins to discipline himself; he merely exists. Like an animal he gratifies his desires and pursues his inclinations just where they may lead him.
---
How to Stay Motivated Until You Get What You Want
And somehow you knew how to stay motivated..
---
Mindfulness and Birthdays: Surprising Moments
The first week of May is a big birthday time for my family. My husband's birthday is May 3rd, and my oldest daughter's is May 6th.
---