Mindfulness and Birthdays: Surprising Moments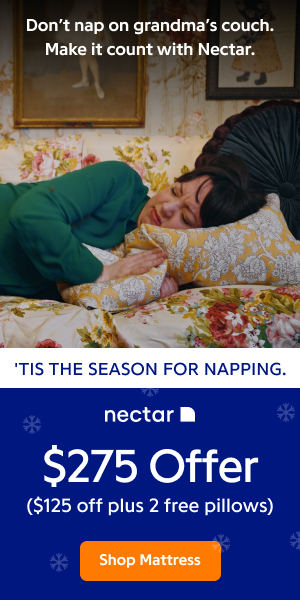 The first week of May is a big birthday time for my family. My husband's birthday is May 3rd, and my oldest daughter's is May 6th.
This convergence seemed almost too good to be true the week that Taeko was born. We were living in rural Japan, and it was Golden Week, a period of several national holidays that generally coincides with the magnificent display of cherry trees in bloom.
Back in 1986, on May 3rd we celebrated Tom's 23rd birthday. May 5th is Children's Day in Japan, with colorful koi nobori (fish flags) flying from posts in every neighborhood and children participating in greatly anticipated festivities. How perfect that I went into labor on that day of celebration of the joy of childhood.
Taeko was born at 1:00 am on May 6th, and as she settled into my arms and gazed out toward the open window on her first sunny morning, a gentle breeze picked up a few pink cherry petals from the tree right outside and scattered them over her beautiful rosy face.
I will never forget it as long as I live.
As we get older, our birthdays seem to lose their luster. I know many people who prefer to ignore their birthdays altogether.
I understand and respect the shift toward fewer gifts and less hoopla, but I think it is a shame to ignore the opportunity for mindful reflection. We should view birthdays as prized reminders to connect and celebrate.
Sharing your birthday with others becomes less about unwrapping presents and murmuring "You shouldn't have!" and more about laughing with your loved ones about the milestones you've all navigated over the years.
And if we do it right, there's plenty to laugh about, even when we look back on the bumpiest of years. As the old saying goes, having a birthday is better than the alternative!
If your own birthday doesn't inspire you, look forward to the ones celebrated by others. Turn them into an opportunity to play a little birthday mindfulness game.
In the spirit of finding a reason for celebrating reflection, I called an old high school friend on his 45th birthday last month.
He was absolutely dumbfounded. We hadn't talked in over ten years, and our last conversation was a quick hello at a class reunion. But I had always remembered his April 8th birthday, so I made a round of phone calls and tracked him down, reaching him at home as he celebrated quietly with a handful of family and friends.
We had a delightful conversation. It made me wonder why I'd never picked up the phone to call him in all these years. But then, we all know the answer to that--we get busy, and even if we do think of calling, we talk ourselves out of it because it might be, well, weird.
Far from weird, it was heartwarming, affirming, and truly connected us despite the fact that our friendship had faded over 25 years ago. At the end of our call, Scott said, "I will never forget this as long as I live."
What more can anyone ask of a birthday?
Maya Talisman Frost is a mind masseuse in Portland, Oregon. Through her company, Real-World Mindfulness Training, she teaches creative eyes-wide-open alternatives to meditation. To subscribe to her free weekly ezine, the Friday Mind Massage, please visit http://www.MassageYourMind.com.
---
MORE RESOURCES:
RELATED ARTICLES
---
Dont Be Afraid To Build The Dream
Don't be afraid to build the dream - Attempting to live our life by our own design is certainly no small feat. Often it means doing without in the short term.
---
Turn your Dreaming into Doing
The first of January and September, as well as our birthdays seem to be the times in a year when we focus on the gulf between where we are and where we would like to be. By now, many of you have already given up your New Years Resolutions and settled back into the comfortable routine of last year.
---
Self Determination - Making the Most Out of You
Breaking the mold of being a child is difficult. The mere addition of years does not make that happen.
---
Words That Inspire - CHOICE
What CHOICE do you want to make?Dictionary* says:the act of choosing, power of choosing, a person or thing chosen, the best part, care in selecting.What it REALLY means: making a commitment to what matters to you; acting on your priorities and your values; expressing to yourself and to others what you want and need in your life.
---
Live On Fire
Words seem inadequate to describe the beauty and abundance that surrounds us during the month of October in New England. It's as if Mother Nature has taken her paintbrush and with broad strokes has set the landscape ablaze in color.
---
Stop Procrastination - Just do it!
What stops you from 'getting things done?'Have you ever started your day with good intentions of completing a task or project only to find that by the end of the day you've hardly worked on it? Or have you ever set a goal to attend a seminar, learn a new skill or just have more time out for you?I'm sure you have. I'm not going to write a long-winded explanation about the art of procrastination or "putting things off" but what I will do is share with you the secret of actually "getting things done"?putting an end to procrastination and just getting on with it.
---
Chasing Your Dreams!
Friends, it is always a power of your dreams and a motive to move ahead, which is required to move ahead and to be successful in life. Does it sound, impractical; let me share with you, something practical and real.
---
Do You Know Which Door To Open?
Do you remember that old television program that gave the contestant the opportunity to choose one of three doors and receive whatever was behind the door?I was reminded of this television program the other day when I was pondering a decision I was struggling to make. My usual process for decision-making is to make a list of pros and cons, revisiting and revising the list every couple of days.
---
Ignite The Fire In Your Belly - How To Move From Being A Procrastinator To An Activator!
Are you sick and tired of not getting ahead and just can't get yourself out of a rut? Well, there are certain requirements (accountability, responsibility, commitment to yourself, forgiveness, positive think and speak, synchronicity within and outside) to help facilitate a real change.So, you're thinking - "Oh, these requirements are great.
---
The ONE Question Winners ALWAYS Ask?.
Over the past several years I have experienced my fair share of success. However, it has not been without its fair share of obstacles and setbacks.
---
A Resolution for Excellence
"We are what we repeatedly do. Excellence then, is not an act, but a habit.
---
Why are You Living?
It was 4,O'Clock in the morning, my regular time to leave my bed and prepare myself for the day's activities. But today, it was special?some thoughts were troubling the peace of my find.
---
Glass Half Full
YES MY GLASS IS ALWAYS HALF FULL AND YOURS CAN BE TOO!Clients, friends and colleagues often comment on the fact that I am a walking and talking field of positive energy. They wonder, often in amazement, how I keep a balance of calm and joy on a day to day basis.
---
A Reality Practice
Suggested practice to gain freedom from self-limitation.It is suggested that what is actual and real in the world can only be experienced in the ongoing moment (by moment) and that to be fully in the moment can only happen if all ideas and beliefs about it are gone from the psyche - including the sense of "I", of self identity.
---
What is Success?
Everyone wants success. People talk about setting goals and positive thinking and getting to the top.
---
A Formula For Improved Achievement
Your ability to perform in life is determined by a number of factors:(1)The package you received when you were born (i.e.
---
No Regrets
MY FOUR-MINUTE DANCING CAREERA few years ago, I decided to pursue my dream of being a dancer. I was 37 years old and being a dancer was on my list of things to do before I die, so I thought I'd better get cracking before osteoporosis or some other age-related malady took hold of my body.
---
Why Do We Need Our Addictions?
If money is considered to be the root of all evil, then whatwould we classify as our addictions?The psychology of the human mind is ultra complex whencompared to any other species on earth, so why does it loveto tangle itself up in a destructive mode? Once more, whywould it seemingly feel right to be in this place in life?Let's drill down and put addictions in a separate folder. Psychological addictions are much more prevalent thenphysical ones; however, people can have both.
---
Perseverance As A Virtue
"Through perseverance many people win success out of what seemed destined to be certain failure." - Benjamin Disraeli (1804 - 1881) - British Statesman, Prime MinisterLet's face it: life is tough.
---
Life Rewards Action
Thinking is good, yes it is. I strongly encourage thinking.
---