How to Get Up on a Down Day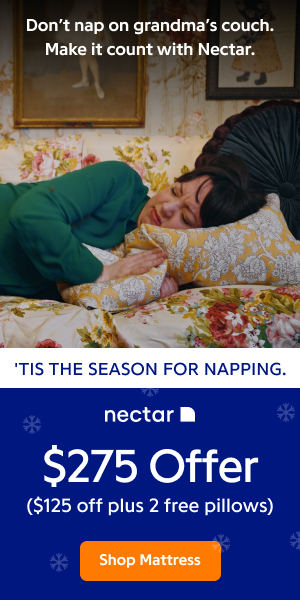 One of the major obstacles to achieving goals is losing the motivation necessary to finish them. Many times the initial surge of energy is lost after the reality of hard work or set backs sets in. Here are eleven things that can be done to maintain high motivation.
1. Every day, write down your top three goals . This will keep your goals constantly in your mind, creating an urgency.
2. Think about your top three goals and decide what one thing you can finish today which will bring you one step closer to your goals. By doing this 365 days a year, you will be making constant progress toward your success. Progress is a great motivation.
3. Upon awakening in the morning, mentally review your day. If there is any challenge you have to accomplishing your goal, mentally visualize yourself successfully working through the challenge. This mental practice will give you added confidence when encountering this challenge.
4. Keep a journal next to your bed. If you wake up in the middle of the night with a means of more easily accomplishing your goal, write it down. This saves you from losing those great ideas we tend to think of in the middle of the night.
5. At night, in your journal, write down the one thing you feel best about that happened to you during the day.This exercise will help you focus on the positive things that happen to you as opposed to the negative which seem to predominate our thinking.
6. Chart your progress toward your goal. Create a way to visually see your progress through barometers, pie charts, comparison charts or other means. Seeing your progress helps you stay motivated.
7. Develop positive affirmations about yourself and your goals.These will help you dispel negative self talk which inhibits your success.
8. Visualize your success.Mentally practice seeing yourself accomplishing your goal. This "skull practice" will trick your subconscious into thinking you're already successful, therefore enabling you to act successful.
9. Review "why" you want to accomplish your goal.Your reasons for wanting your goals are the motivational thrust needed to get you through tough times. Identify what they are and remind yourself daily.
10. Eliminate negative people from your life. Negative people will look for ways to sabotage you. They influence you with their negative talk.
11. Read books on self development and listen to motivational tapes. Just as you work at your physical health, you must work at your mental health. You must constantly feed your mind positive thoughts
Margo Chevers, author of the books, What Do You Want to Be When You Grow Up? and How to Get Up on a Down Day, has been providing sales and customer service seminars and consulting to a diverse cross-section of industries for the past 15 years. To receive her free 10 top tips for exceptional customer service, call (800) 858-0797 or email margo@margochevers.com.
---
MORE RESOURCES:
RELATED ARTICLES
---
Life's an Illusion
I'll get right to the point. Life is not necessarily what we think it is.
---
A Few Simple Things You Must Do If You Want To Be Wealthy
Making money is easy when you move to cause rather than livingout effects.Let me draw a simple analogy to clarify my point.
---
Motivation By An Audience
Sooner or later, if you keep working hard in a focused way on a skill or project, you will have an audience even if it is an audience of one.People are naturally attracted to the hardworking, skilled person and will want to watch or learn.
---
Who are they to say it cant be done?
Doesn't it just burn you up when you have just shared your 'great idea' with someone and not only are they not as enthusiastic as you, they even go as far as to say your idea won't work! Trust me if this has happened to you you're not alone.In such instances we generally have two choices.
---
Have You Just Hit The Wall?
Have you hit the 'brick wall' yet?No? Well it won't be long.I started tinkering with the internet at the start of 2003, then finished my property maintenance business towards the end of that year and went full time online.
---
I'll Do It In A Minute... Or Maybe I Won't
'Procrastination is like a credit card: it's a lot of fun until you get the bill.'Christopher ParkerDo you suffer from distractibility? I do.
---
Dont Get Hysterical About The Historical
The tension was palpable in the room as I began the first marital counseling session ever for the couple who had passed their 50th anniversary several years before. After a few pleasantries designed to put them more at ease, I invited, "Tell me about what brought you here.
---
The Magic of Success is Actually a Law Set in Motion. Finding it is Quite Simple
Building Energy Around your Investment!For a century or more men and women from various backgrounds have been availed to a secret in business that has created enormous wealth and satisfaction.However when trying to find this little known phenomenon it seems that the secret is always buried within a myriad of unrealized philosophies that tend to only work for the wealthy of the elite, or so it may seem.
---
The P Word... Procrastination
A problem many of us are familiar with. Its showing up in your work environment interfering with your daily life?.
---
Do It Now!
"At the end of our lives we never regret at the things we failed at but at the things we hope for but never attempted." Richie Dayo JohnsonFew months ago, I went to Ashburnham Place, a Christian conference and prayer centre set in glorious East Sussex countryside for church groups, retreats, holidays and conferences with one of my mentors Joe De Souza, a top rated motivational speaker.
---
What Comes First the Action or the Feeling?
In other words, it is in the "doing" that we appreciate and learn the meaning of an action or activity, not simply in thinking about it.It's the action that preceeds the "feeling," whether it's the glory of victory or the agony of defeat.
---
Did You Have A Tough Childhood?
Many claim intense childhood trauma "damages" a person in their adult years.But is this necessarily true? We all have obstacles and hardships -- some of us more so than others.
---
Being Genuinely Curious
Yesterday at the dinner table, my eleven-year-old daughter asked me, "Aren't there times when you absolutely know you're right and the other person is wrong?" She had a disagreement at school that day and believed that her view was the truth. I said, "I used to think I was always right and that other people were wrong.
---
Map to a Gold Mine - Could You, Would You?
If a total stranger came up to you and said: "I've got a map", what would you think?Would you be intrigued or would you think he was nuts? What if he added: "It's a map to a gold mine." Would that get you interested?What if he said: "I'll sell you the map.
---
So What Is Your Real Motivation?
We are all guilty of wanting to change our circumstances, bettering ourselves and altering our life's plans, but unfortunately a lot of us fail to see the bigger picture. In fact many of us don't even realise that there may be a bigger picture.
---
Hanging On In There - How To Carry On When Your Motivation Is Flagging
"I will persist until I succeed. Always will I take another step.
---
Assessing Your Self-Help Needs
Self Help is itself a broad category from which to choose resources for your personal benefit. It is wise to assess yourself first, in terms of "needs" and/or "problems" to be solved.
---
Victorious Living
How are things going for you? Are you sitting on top of the world or at the bottom of a pile of problems? Were you born with a silver spoon in your mouth or raised on the wrong side of the tracks? Do you say that life dealt you a bad hand? Know what? You are in good company. Everyone has their share of troubles.
---
Finding the Easy Way
For the last hour I have been sweating over what I will write about in "Roy Bits." I have been laying in bed trying to conjure up something in my head.
---
Motivation: 7 More Musings on Motivation
1. "If you have faith the size of a mustard seed, you can say to that mountain, move from here to there, and it shall be done.
---