STOP! Reading the Headlines and Live Your Own Life First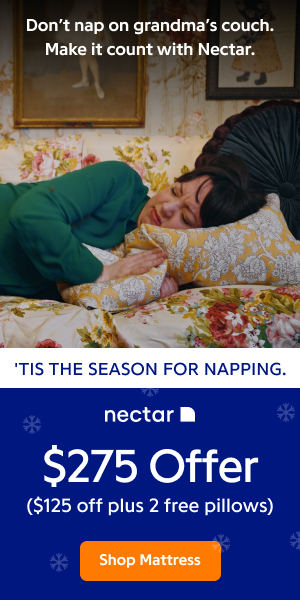 Imagine! 40 is old. The California State Supreme Court has said that when are you are 40, employers can discriminate against employees using this age as the excuse.
I attempt to ignore all headlines in the newspapers. I try not to react to how I feel when I read them.
I try I really do, but I cannot stop today.
It's not new, but now, extremely blatant. I'm angry, but so what. That's my problem. Let it go and move on.
I gave up that particular battle years ago. I became self-employed in various disguises. I chose to be in a business that did not discriminate because I was a woman.
In my last salaried position I was paid half the salary of the former male manager. Did more and received less. I then decided only to work in a way that I was paid for my skills, not my age, weight, gender or marital status. This was my motivation. Enough was enough. Finished up, walked away and never looked back. On to better things.
I started as an independent contractor, then went on to manage other independent professionals. The next step was owning my own business. I reinvented my business several times over, and in the process, myself.
During all this time, I don't recall reading a newspaper or paying attention to headlines. Maybe I knew more than I thought at the time.
As my wise daughter so brilliantly asks: "What does it have to do with me?" Rightly so. Stop wasting time with things that have nothing to do with you or things and people you cannot change.
The solution?
Ignore what doesn't serve you- in my case, news headlines- and use that time to start your own business. Small, big, it doesn't matter. Just do something.
Hear the one about the Cat Massage Lady? She started a business giving cats massages. Really. Then she went on to books, tapes, CDs, videos and seminars. Now she's training others to do the same.
There is Art for Infants, Scrapbooks for Anything and not one of the thousands of new businesses has anything to do with the internet. They all have to do with necessity being the mother of invention, desperation and a desire not to be discriminated when you are 40. Oh, yeah, and making money, too.
Walk through your house, room by room , including the attic and the garage. What do you do well? What excites you? If it excites you, it excites someone else. How can you make it work for others?
Whether you are 7, 47 or 70, you can start your own business. I saw a young girl in front of a Designer's Showcase house that was selling cake slices and cookies. I asked how she was doing and who made the sweets. She said she did, made $34.00 and was happy and proud.
So was I. No one told her she couldn't. There may be no limits to her desires.
By now you are saying, OK, that works for others, but not me. On the contrary. No more excuses. If you already own a business or are an independent professional, you can still do something else. Create something new or invent a niche within your existing business.
If you have a 9-5 job, set aside 10 per cent of your day, that's 24 minutes, and take inventory. What are your hobbies? Look at what's missing and fill the void.
But first, STOP! Stop reading headlines or doing anything that provides no benefit to your life or does not align with your own personal values.
Learn that living your own life will leave you with no time to read the headlines and loads of time to be creative and really Celebrate Your Life, no matter what your age.
About The Author
Joanne Victoria is a San Francisco Bay Area based author who speaks on creating your dream life. To book Joanne to speak at your next meeting, e-mail her at mailto:Joanne@joannevictoria.com.
Sign up now for Joanne's FREE monthly e-zine Lighting Your Path!-Discover Your Inner Truth at: JoanneVictoria-subscribe@topica.com
Joanne Victoria -Coach, Speaker, Author
Tel:415-491-1344 joanne@joannevictoria.com
http://www.JoanneVictoria.com/programs.htm
---
MORE RESOURCES:
RELATED ARTICLES
---
Motivation; 5 Steps to Get the Changes You Want
Q: I just read your column in today's' Greensboro News and Record. For the last few years I've been struggling with change, and found your suggestions about "change tools" to be useful.
---
Motivation By Spring Cleaning
Spring cleaning is a great motivator. Why confine it to Spring?It is arguable that we should not only give gifts at Christmas and make resolutions at the New Year.
---
Are You an Achiever or are You an EXCUSIOLOGIST?
It would be a fairly safe bet that if you are reading this article then you are on the lookout for something more in your life than what you already have.Whether you are searching for a new business, a new opportunity, a part-time income or even a lotto system it all stems from one source - dissatisfaction of present circumstances.
---
I Should Be Doing... But...?
What a perfect fall Saturday morning, clear sunny blue sky, with a crisp breeze blowing. It's just the one I've been waiting for to begin that yearly regimen, Fall Clean Up.
---
Staying the Course
Are you willing to stay the course? Once you have decided on a course and set sail toward your destination, you will undoubtedly face moments along your journey, perhaps even long stretches, where it seems that you are not making progress toward your goal even though you are doing the things necessary to reach it. We've all heard the saying "it's darkest before the dawn" and it's often true that we are on the verge of great success when it is most difficult to see the light at the end of the tunnel.
---
Money Doesnt Finance Dreams
Are you putting off your dreams until you have money? Well, each day that you put off your dreams, you lose a little bit of time for that dream.Have you made choices that although made everyone else happy, left you feeling empty and incomplete? Maybe you used your lack of money as an excuse, so that you wouldn't feel bad about not pursuing your dreams.
---
Take a Turn at Tenacious!
"Nothing in this world can take the place of persistence. Talent will not;nothing is more common than unsuccessful people with talent.
---
The Art Of Using Effectively A Motivational Quote
--Choose a motivational quote related to your goal. Don't have one? Visit http://motivationalcentral.
---
Are Millionaires and PhDs Really Smarter? The Answer May Surprise You!
I've had a vast array of job experiences. While in high school, I worked as maid for a local motel.
---
4 Barriers to Overcome For Growth
As we begin a new year, it's natural to reflect a bit on what we really want out of the next 12 months. Have you made some resolutions? Have you decided to get in shape? Go for a promotion? Quit smoking? Get your finances in order? Spend more time with your family? All of the above? Whatever your resolutions are, they all boil down to one thing- you want GROWTH! Congratulations! You've taken the first step towards seeing positive results.
---
Taking Action NOW: 9 Key Strategies...Part I
Awareness, understanding what impacts you!Awareness makes it possible for you to begin to understand what is happening in your life, what is missing in your life, or even what you did or didn't do to be happier than you are now.Without awareness your understanding can be incomplete.
---
The Best Day Of My Life
Today, when I awoke, I suddenly realized that this is the best day of my life, ever!There were times when I wondered if I would make it to today; but I did! And because I did, I'm going to celebrate! Today, I'm going to celebrate what an unbelievable life I have had so far: the accomplishments, the many blessings, and, yes, even the hardships because they have served to make me stronger.I will go through this day with my head held high and a happy heart.
---
8 Super Ways To Avoid Procrastination
We are all guilty of delaying what needs to be done at sometime or another; so learning ways of how to avoid procrastination is beneficial to everyone.Although learning how to avoid procrastination is simple, applying the principles is harder as those who do procrastinate, will put off even attempting to avoid procrastination itself.
---
Why You Dont Ned Motivation
As a life coach, I often hear people say they lack motivation - in fact, the "motivation discussion" is almost a ritual with my new clients. You really want something, in fact you almost need it, but you just don't have the drive to get to it.
---
The Greatest Secret To Producing Real SOLID Excellence!
One fact stubbornly stays true: while everyone desires to succeed, only those who truly COMMIT to their dreams would be able to attain success. For most people, having MORE money, MORE freedom and MORE success is nothing but a feeble desire.
---
Anchors Away!
If we want to fill our heads with the doom and gloom society seems to thrive on, all we need to do is turn on the local news at night. To make that quantum leap toward personal happiness and success in life, sometimes we just need to do what so many people seem to be talking about lately: "clean house" and take personal inventory of the people we associate with most.
---
Who Is Stuart Goldsmith?
'Stuart Goldsmith? Who is Stuart Goldsmith?' you may be asking.I met Stuart at his retirement seminar in London at the end of 2002.
---
To Boldly Go
For the first time in many years, Star Trek Fans will no longer be able to explore those new frontiers where no man has gone before. Thank heavens for reruns, videos and DVD's! One reason for the success of this TV series is because the storyline appealed to the human desire to explore the unknown.
---
How to Eat an Elephant
I recently returned from a wonderful vacation in the U.S.
---
10 Common Money And Success Myths - Part 2
Here are a few commonly held beliefs, or "myths," that hold many of us back from achieving success..
---