Our Future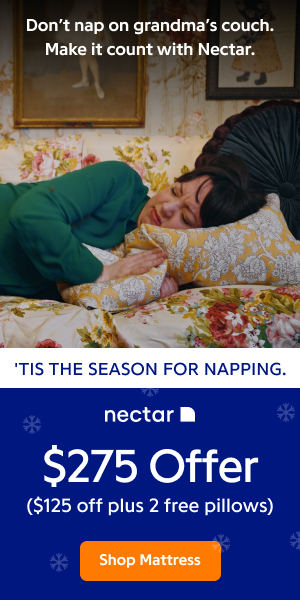 I'm back from Hawaii; it was ten days of physical and emotional mastery.We went from learning from twenty of the planets best speakers in their field, to being pushed physically with a fifty foot pole climb, and then,flying fifteen feet like a free bald eagle to a hanging trapeze. These were some of the most invigorating experiences of my life.
If that wasn't enough, a record, forty plus foot firewalk in the most tropical paradise in the world was the next challenge.
As I looked in the beautiful starstudded Hawaiian sky. I noticed off to my right was a full moon. I reminded myself, as I took the first step of my new destiny, of my total love and gratitude for myself and the world. The amazing thing that came over me was that I wanted to make the planet a better place to live for myself and others as well as leaving all my fear behind that has stopped me in the past.
It was one of the most incredible spiritual experiences of my life and all those extraordinary rewards came from raising my standards.I'm so proud of you, that have raised your standards, since we have introduced walkablock.
Let me tell you this. The key to being in the best shape of your life spiritually, physically and mentally is to
1. continually raise your standards,
2. doing what others refuse to do and when you focus on this not only will your body, mind and spirit transform, you will be altering your destiny as well.
One of my outcomes is to impact our future children. I have a major concern and I hope you can help. (Our CHILDREN)
It makes me so sad to see where our future is going. All you have to do is open your eyes to see how unhealthy, lonely and depressed many of our children are, this should not be the case. We live in a world where the potential to live fulfilled lives is at an all time high, so what's the problem?
Why are our children
killing each other,
having learning disabilities,
being grossly overweight,
virtually selfdestucting?
My opinion is the lack of love, dicipline and structure. I believe a change could be accomplished by incorporating physical and mental exercise as well as proper nutrition that will balance their insulin level and blood sugar levels and you will find you have happier children.I beg you to consider making this a major focus in your life.If we save the children, we will save our world and our future.It makes no sense to be in the shape of your life when the children are slowly dying.
Let's get together and commit to do whatever it takes.
It has been an incredible honor sharing these thoughts with you and I will leave you with this
Who you are, is a gift FROM GOD,
Who you become, is a gift TO GOD.
Warmest regards,
James Spicer,
e-mail: NLPT4U@aol.com
See James at www.walkablock.com/james
---
MORE RESOURCES:
RELATED ARTICLES
---
Are You the Motivator
We're all aware of how important teamwork is and how an inspired team, working together toward a clearly defined goal, can accomplish tremendous results. But how do you get all co-workers to pull together and realize they are a vital link in a much bigger picture?Remember that individuals make a team.
---
Citizens of the Land of Opportunity
"We hold these truths to be self-evident: That all men are created equal; that they are endowed by their Creator with certain unalienable rights; that among these are life, liberty, and the pursuit of happiness." --The Declaration of Independence, July 4, 1776In a crowded, airless room in the city of Philadelphia 228 years ago this week, a group of men solemnly stepped forward, one by one, and affixed their names to a single sheet of paper -- each man knowing that if they faltered in their collective vision, purpose, commitment, or action, he had just signed his own death warrant.
---
Motivation By Daily Applause
One of our most powerful psychological needs is the craving to be appreciated by our fellow humans. Often the quickest way to receive the applause we desire is to keep working hard without it.
---
How Do I Stop Procrastinating?
Often times we procrastinate because it just seems like so much WORK to get what we want! We just don't feel like the rewards justify everything that needs to be done to obtain those goals.Other times we procrastinate because we feel like we can't have what we really want so we settle for something less than we truly deserve.
---
Wisdom Comes to the Inquisitive Mind
Throughout my life I have observed many things and I am often amazed (but shouldn't be) at how Wisdom is demonstrated in all ages. It is not reserved just for the elders.
---
Five Ways to Expand Your Comfort Zone
Expanding your comfort zone isn't quite the same as building self-confidence. However, the two do fit together rather nicely.
---
Nothing Ever Stays The Same
Nothing ever stays the same. On the one hand we despise change yet on the other we don't want to stagnate and become boring.
---
Are You Lost or Are You Found?
It was one of those nights where the clock wasn't in sync with my schedule. As I was finishing getting ready to go out for the evening, the clock was telling me I should already be there.
---
Journaling - A Tool for Healing and Growth
The word "journal" comes from the French. It dates back to the 14th century and means daily.
---
How To Deal With Denial
Denial is a coping mechanism commonly used when something happens that we really don't want to see. Doing this is actually quite natural.
---
A Reality Practice
Suggested practice to gain freedom from self-limitation.It is suggested that what is actual and real in the world can only be experienced in the ongoing moment (by moment) and that to be fully in the moment can only happen if all ideas and beliefs about it are gone from the psyche - including the sense of "I", of self identity.
---
Making Things Happen
We are all given the tools, but it is up to us what we decide to build and how magnificent it will be.Steven FerrelGoals are fantastic to have, but many times challenges surface that make it difficult for a goal to mature.
---
Are Millionaires and PhDs Really Smarter? The Answer May Surprise You!
I've had a vast array of job experiences. While in high school, I worked as maid for a local motel.
---
Remember, Worse Things Can Happen At Sea, So..... Dont Ever Quit!
Throughout the many pages of scores of motivational books, with the Bible being at the forefront, we are encouraged to "not give up." We are told to believe that we can come through any situation and be victorious in life.
---
Practice, Practice, Practice
It may sound silly but the key to self-confidence and building more self-esteem is through practice. Practice what it is you want to feel more confident about and eventually, the confidence will show itself.
---
Finding Your Authentic Path
"Deep in their roots, all flowers keep the light." ~ Theodore RoethkeThe last of the lazy, hazy days of summer are upon us.
---
Motivation By Your Family And Cornermen
The motivation for good or bad which we get from our families is huge. They can either destroy our dreams or help us create them.
---
Finding the Easy Way
For the last hour I have been sweating over what I will write about in "Roy Bits." I have been laying in bed trying to conjure up something in my head.
---
Hold That Elevator!
As Prince, or whatever his name is now put it in one of his songs, "When Life's elevator tries to bring you down go crazy, punch a higher floor!"Well..
---
What Would You Do If You Knew You Could Not Fail?
The next time you find yourself relaxing on the couch, having popped some corn and about to watch the "Sopranos", instead, pose this $1,000,000 lottery question to yourself and see what flows. What would you do if you knew you could not fail? Would you work, not work? If you knew anything you touched or did held the possibility for success - whatever that is, what would you do? If there were no time constraints, no obstacles, no self-doubt, what would you do?Some of you are already saying, "What's the point of this!?" "This will never be real!" "Who's got a million dollars??Not me!" Well, the whole point is to have you dream.
---