Achieving Your Dreams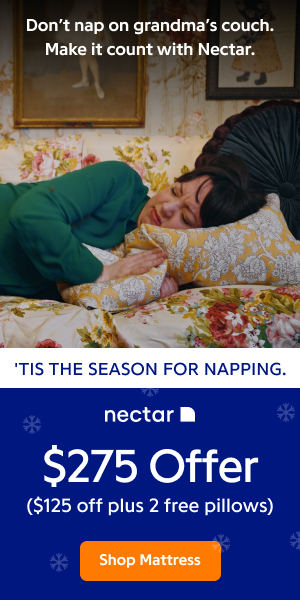 Have you achieved your dreams? Dreams are an important part of our lives and should not be ignored. Our dreams inspire us to achieve unbelievable deeds, create stunning works of art, bring to life the impossible and give us hope and strength to look toward tomorrow with optimism and determination. But what if no one believed in their dreams and never took a chance to make them come true? Think about that for a moment and contemplate what our world would look like.
Certainly without dreams the Wright Brothers would have never perfected the flying machine. What would our world look like today without the airplane?
How about Thomas Edison and the light bulb? He invented the light bulb that lights up our homes, our cities and our nation. What would the world look like today without the light bulb?
How about President Kennedy's dream of reaching the moon? Because he dared to dream and challenge our nation not only did we reach the moon but look at the wonderful products that we now use on a daily basis that were born out of the space race. What would our world look like today without dreams?
How about you? What are your dreams? What have you done today to make your dreams come true? What have you done in the last six months to make your dreams come true? Unfortunately most of us daydream about achieving our dreams but never make concrete plans to achieve them. Here are some guidelines to help turn your dreams from simple daydreaming to reality.
1) Clarify your dream. Many people say immediately their dream is to become rich. Okay, that's fine but how are you going to get "rich"? How much money exactly would that be? People also have a habit of wanting to please others and their dream is actually the dream of their parents, spouse, significant other, or friends. You know it is your dream when you feel the passion as you envision your dream coming true. If you don't have passion then it is not your dream. Passion is what fuels your dream and will keep you going despite setbacks and problems.
2) Spend some time researching your dream. If your dream involves a different job, lifestyle or location spend some time researching your dream and find out what the qualifications are, the best locations, what training is available and everything-in-between. Become an expert on what it will take to achieve your dream.
3) Layout a strategic plan how you are to achieve your dream. This is a crucial; you must be practical and realistic. You must figure in the cost element not only in money but in personal time and relationships. The idea is to progress towards the dream each and every day.
4) You must rally support from friends and family. Take time out to explain to those important people in your life just how important it is to you to achieve your dreams. Those who support you will be invaluable and a great source of strength.
5) Join trade organizations, volunteer your time, and subscribe to magazines or newsletters. Immerse yourself and spend time with those people who are currently living your dream and ask them for advice on how to proceed. They can save you time, money, resources, and frustration.
6) Make a realistic timeline for achieving your dreams; be flexible. No plan is made in stone. Expect some setbacks, it is part of life. Everyone who is successful experienced setbacks and disappointments in achieving their dreams. What sets them apart from everyone else is they didn't quit. They learned from their experiences and moved on to achieve their dreams.
Dreams are important and they make life exciting, rewarding, and fulfilling. I encourage you to spend some significant time thinking about your dream. It is only through our dreams that we tap into our most creative and inspirational side of who we are. "Only through the pursuit of one's dreams may they fully discover who they truly are and who they were meant to be." Helen Morris
Helen Morris is CEO of LivingDreams, a professional life and business coach service. You can visit her website at www.livingdreamslifecoach.comor email her at Hmdcoach@aolcom for further information on achieving your dreams.
---
MORE RESOURCES:
RELATED ARTICLES
---
Taking Action NOW: 9 Key Strategies...Part I
Awareness, understanding what impacts you!Awareness makes it possible for you to begin to understand what is happening in your life, what is missing in your life, or even what you did or didn't do to be happier than you are now.Without awareness your understanding can be incomplete.
---
Are You a Right-Fighter?
Are You a "Right-Fighter"?Do you find yourself struggling to "win" arguments? Do people ask you why you always have to be right? Does conflict you engage in typically end with you having the last word, but no one feels good about the argument? Do arguments you engage in usually escalate to shouting and anger? If you have said yes to any of these questions, you are likely a right-fighter!What is a "Right-Fighter"A right-fighter is someone who struggles to win arguments, even if they doubt their own view. A right-fighter is someone who gets overly emotional or angry when people do not agree with them and their opinions or beliefs.
---
Greed and Selfishness: Knowing The Difference And Loving Yourself!
I hear many people discuss how selfishness leads to greed, or that being greedy is part of being selfish. I simply have to say that "greed" and "selfishness" are not the same things.
---
Courage and Fear
Mark Twain once said, "Courage is resistance to fear, mastery of fear not absence of fear."Feeling fear is normal but so many are afraid to admit it.
---
So What Is Your Real Motivation?
We are all guilty of wanting to change our circumstances, bettering ourselves and altering our life's plans, but unfortunately a lot of us fail to see the bigger picture. In fact many of us don't even realise that there may be a bigger picture.
---
Anxiety & Panic - Make Your Information Work for You
Whether you suffer from anxiety and panic attacks or not, there is a lesson in here for everyone.Some year's back my husband and I got our selves into a bit of a pickle where money is concerned (probably something quite a few people can relate to).
---
Ignite Your Life!
Where have you come from this past year? What have you accomplished? Don'tlike the answers? Wish you had better ones, more fulfilling ones? You can -just one year from now!You have within yourself the power to decide that when someone asks you justone year from now, "What did you accomplish in the last year?" you willrespond, "Let me tell you - I was on fire!"You aren't getting any younger, and neither am I. If nothing changes, nextyear you will be one year older and still stuck in the rut wondering whenyou will achieve your dreams.
---
Productivity Engineering
Review: Productivity Engineering- A hypnosis program to help you improve your performance at work."Buy a hypnosis CD program? Will that really help me get more work done? Can it improve my work performance?"I know, this is a little off the beaten path when compared to the usual courses and services I review.
---
The Simple Life
When we talk about a Simple Life, we are not talking about Paris and Nicole. We are talking about a life that is in harmony with our values.
---
Are You an Achiever or are You an EXCUSIOLOGIST?
It would be a fairly safe bet that if you are reading this article then you are on the lookout for something more in your life than what you already have.Whether you are searching for a new business, a new opportunity, a part-time income or even a lotto system it all stems from one source - dissatisfaction of present circumstances.
---
Motivation: Good Luck or Bad Luck, Too Soon to Tell
As the story goes, there was once a farmer and his only son in the days just before the Civil War. Having only one horse, the farmer and son worked long hard days, sun up to sun down, just to get by, with nothing left to spare.
---
Assessing Your Self-Help Needs
Self Help is itself a broad category from which to choose resources for your personal benefit. It is wise to assess yourself first, in terms of "needs" and/or "problems" to be solved.
---
How to Get Motivated and Have Industrial Strength Self-Motivation
It is not your fault if popular self-help courses have never worked for you over the long term.How to get motivated is not adequately dealt with.
---
Tips To Get Motivated and Overcome Procrastination
Procrastination is a complicated behavior that affects all people to some degree. Some experience only small problems with procrastination while with others, it is a major source of anxiety and stress.
---
If You Dont Ask You Are Rejected, 7 Steps to Overcome that Fear of Rejection
If You Don't ask then You are Already Rejected. Many Home Based Business People are afraid of Asking Because of fear of rejection.
---
Commit to Doing 80%
Instead of trying to be perfect, it is better to do your best, and often your best doesn't look like going all out all the time. This is especially true when you are making changes in your life.
---
7 Tips to Keep up Your New Year Resolutions
There are many people who enthusiastically make their New Year Resolutions with a fond hope that they will stick to them and thus make changes in their life for the better.But they will soon find that they cannot keep up thoseresolutions and are back to their old life.
---
Planting Seeds of Action
Recently, I was driving past a local nursery and saw a sign that said, "Fall Is For Planting." As I drove, the idea on the sign was gnawing away at me.
---
Being Determined - What Good Will That Do?
'Consider the postage stamp: its usefulness consists in the ability to stick to one thing till it gets there.' -- Josh BillingsOn Sunday, June 19th 2005, I was fortunate enough to see hundreds of cyclists, young and less young, tackle the 13th Scottish Bikeathon in aid of Leukaemia Research.
---
2 Simple Ways To Cure Procrastination
Curing procrastination is not necessarily about will power or forcefully advancing in your goals but rather it is about learning why we procrastinate, what we are afraid of and finding ways to face those fears in order to move forward in our lives.What are you afraid of?1.
---