About Creating a New Life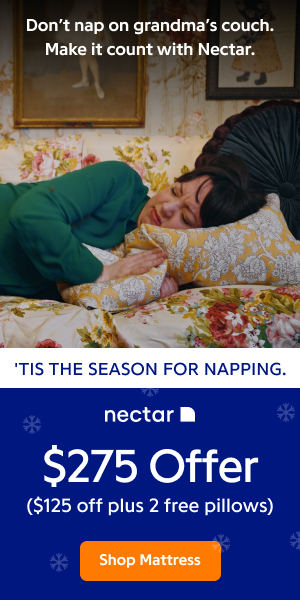 1. Where do I start to create a new life?
There is only one place to start, and this is by taking time out of your busy day, and truly looking into your heart, because this is where all of your answers can be found.
Ask yourself what truly matters to you, and what your natural talents, strengths and abilities are. There is no reason to become an accountant when you are not naturally in love with the process of mathematics and accounting. Likewise, if you are passionate about a certain area, and have a natural ability in this area, this can be a good indication as to a part of your life purpose.
Many people have multi-faceted lives, such as being an author, public speaker, spiritual teacher, and publisher. Some people can love to bring others together for a common purpose and have great organizational skills, while they are naturally gifted with music. Such people can do both - create a team of people that can bring great benefit to others, and record wonderful music for others to enjoy.
There is no right or wrong with respect to your life purpose. There is no direction you "must" go in, unless you are absolutely passionate about it in your heart. This will bring you, and others, the most joy as a result of the new direction you move in.
2. How do I know which direction to go in?
Ask yourself if you had twelve million dollars in the bank, and you already owned every thing you have ever wanted to own, if you would do what you are about to do for FREE because you would love it that much. This is the greatest indication that you are moving in the direction of what you came into this life for, and moving with the current of your natural talents and abilities.
3. Why does it take so long and how do I know when it is meant to be what I am here to do?
Any worthwhile process takes time so that you can learn and grow during the process, while you share your gifts with others as you go along. That is why it is called a "life purpose" and not a "week purpose."
You will know when you are doing what you came into this life to do when it is not about a "goal" anymore, but rather the love of the daily, moment-by-moment process of it all. You will not be worried about the future because you will be passionately absorbed in your daily joy (work) of it all.
Can you imagine saying: Thank God It's Monday! as opposed to "Thank God it's Friday."? THAT is when you know you are in love with what you are doing with your life, and you would be EXCITED to even spend a Sunday (as I am right now) creating what you love, from your heart, for the sheer joy of how your creation can make a genuine difference in this world, stemming from your heart, and how it can benefit others, rather than look for a "payback" as a result of what you are doing.
4. What do I do when people call me a "dreamer" and tell me to "get a real job"?
You can simply say: "Thank you for letting me know your perspective" and then CONTINUE with what is true for YOU in your heart! There is no greater loss in life than losing your passion for what you do with each of your precious days, selling your soul for the dollar, when you are not absolutely in love with your own unique contribution, and how it can make a difference in this world.
I will share a short story with you that is true. A man named Henry worked for a company and made a lot of money. He wanted to leave his well-paying job to create a company of his own. Henry's father told him he was crazy to give up that job, and the amount of money he was making to pursue his "dream." Henry did NOT listen to his father. He did leave the company he worked for and started FORD MOTOR COMPANY. It was HENRY FORD that left a high paying job to move in the direction of his heart and dreams, despite his father calling him a "dreamer" and telling him he was crazy. Follow your HEART, and your TRUTH, and you will NEVER go wrong!
5. What if I change my mind? Can I switch direction?
Absolutely! I did many times. I owned a yellow pages, I was a professional TV and feature film actress, I was beginning an internship with CNN as a broadcast journalist, and THEN I found my true path. However, each path truly helped me gain the wisdom and experience I use today for publishing, public speaking, writing, being in the public eye, promotion, and reaching people. Nothing was wasted. I use all I have learned, and one path and life experience naturally led me to the next. This is most common! Being a "success" is lived from the inside out, NOT the outside in. Your HEART will let you know when to move from one experience to the next. Or you can continue to grow in the same area, and add different aspects to it as you go along. There is no "right" or "wrong", there is only what is true for you.
6. How can I be sure that the path I choose is really right for me?
ALWAYS base it by how you feel. If you feel JOY, then you are on the right path. If you wake up wishing it was the weekend, and that you didn't have to do what you are about to do, then that is a great indication that what you are doing needs to be changed to what will bring you JOY when you think about it. It's okay to take a break, and go for a walk, or play with your children, or do something else that brings you relaxation, however, your life purpose, and creating a new life must be filled with EXCITEMENT, and then you will know with absolute certainty that you are on the right path.
7. How can I stop myself from becoming upset if things don't go the way I want them to?
I learned a long time ago that delays are ALWAYS beneficial. There was a time when I was publishing my first book, and I was quite upset because I didn't have the money to pay the printer. Someone then read the book, and let me know that although it was a great book, it needed to be professionally edited for perfect grammatical structure. If I DID have the money to pay the printer, the book would have been a complete waste. My Editor made many grammatical corrections, and the book was then printed and published properly. So always trust that there is a Higher reason for delays, and look for the gift in the situation. Ask what the gift could be, and for Divine guidance as to the best course of action or non-action to take. Sometimes timing is everything. So trust in the Divine timing of this Universe, and go with the flow. Say "YES" to what the universe is showing you, and you will be surprised at how it will then all fall into place.
8. How can I stop living my life from the outside in, and feeling like I'm always climbing uphill?
There has to be at least ONE cause, or something that you really love to do from the inside out. It doesn't have to be a "save the world" cause. It can be that you really love to bake! Or you really love children, and want to help them in some manner. You might really love designing, and want to be a clothing designer. No one on this planet can be YOU. Your purpose may be similar to some other people, however, no one can express him or herself exactly they same way you can. If you are living the way society judges people, from the outside in, THAT is when you are climbing uphill - always trying to keep up, and after a while, it becomes empty, meaningless, and like a bottomless pit that you are always trying to fill.
Start by living what matters to you in your heart. Really ask yourself if material accumulation is why you are on this Earth? Ask yourself how you would want to be remembered after you have passed on from this life, and what difference you would have liked to have made from the years you have spent in this life.
I can tell you that there is no greater joy than making a difference for others. There is nothing that means as much, and that carries such genuine bliss. This is when you will know that you are living your life from your heart - your heart will be in everything that you do - for the benefit of others, and that is what makes for a life worth living, and a person for being remembered. YOU are that person. How do you want to be remembered? Start now to move in that direction: "not by doing more, but by being more!"
© Copyright by Barbara Rose. All rights reserved.
Barbara Rose is an Internationally acclaimed public speaker, spiritual author of: "Stop Being the String Along: A Relationship Guide to Being THE ONE" "If God Was Like Man"and "Individual Power: Reclaiming Your Core, Your Truth, and Your Life", founder of The Rose Group publishing company, inspire! Magazine, Institute of Higher Self Communication, and Rose Humanitarian Alliance.
She works in Divine Cooperation with others to uplift the spiritual consciousness of humanity. Through a Divine Spiritual gift she brings through information to create the highest vision of your life, and our world. Her internationally praised seminars, widely published articles, Higher Self Certification intensives, and Divinely Channeled private consultations have changed the lives of thousands across the globe.
For enlightening info, contacts, books, articles and resources to help you become your highest self, visit Barbara's website: http://www.borntoinspire.com
---
MORE RESOURCES: