How To Deal With Denial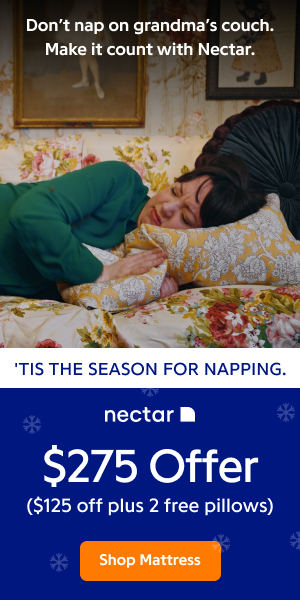 Denial is a coping mechanism commonly used when something happens that we really don't want to see. Doing this is actually quite natural. After all, we want to keep our lives in order, and we resist taking in information that we feel would result in a loss for us.
A certain amount of denial is actually healthy. For example, right now if you thought of all the bad things that could possibly happen in the important areas of your life, you would become anxious and depressed. Emotionally healthy people have the ability to focus on the things that are most encouraging and positive, thereby helping themselves stay motivated to deal with life. The truth is, this involves a level of denial.
However, beware of unhealthy denial. This happens when there is something that needs to be dealt with, but you choose to ignore it while it grows.
TYPES OF UNHEALTHY DENIAL
There are four basic types of denial that you may put into practice.
Denial of the existence of a problem. You can choose to completely ignore a situation. However, this denial is actually not completely successful. We know this because, after the situation comes to light, you look back at the things that have happened and ask, "Why didn't I see it?"

Think about it. You did see it, or you wouldn't be able to remember it after the fact. It's just that you screened it out of your awareness. You observed it, but you denied its connection to the real problem that existed.
Significance of the problem. Another form of denial involves acknowledging that there is a problem, but discounting its significance. For example, the developing alcoholic may tell himself, "Sure I drink sometimes, I can quit any time I want to." The overbearing manager may tell herself, "Of course I get irritated. Who wouldn't when employees don't perform as they should?"
Denial of options available. In this case, you may acknowledge that there is a problem and that it is significant, but you may deny that there is any way that change can take place. You tell yourself, "There's no use to try", and you don't.
Personal ability to change. Even when you have acknowledged that there is a significant problem and that there are some things that could possibly help, you may still deny your personal ability to change. Have you ever said things like this?

· "I was born this way."

· "I got my temper from my father."

· "I've tried before, and I can't be successful."
Time urgency. One last way that you can use denial to keep from dealing with a problem is to put it off. Does this sound familiar? "I'll deal with this, just as soon as...." There never is a more convenient time.
HOW TO CONFRONT YOUR OWN DENIAL
If you saw yourself in any of these scenarios, and you realized that you are in denial about some behavior pattern that you really need to change, what can you do about it? Here are some suggestions.
Examine and acknowledge those areas in which you are not being honest with yourself. What are the thoughts or situations you've been trying to avoid because they remind you of something that you need to do? What kinds of statements about others have you rejected defensively because they hit too close to home?
Focus on the things you've tried to ignore.Look for the truth in those things you've been trying to ignore and avoid. Is there some truth in what people have been telling you? If so, what do you plan to do about it?
Allow yourself to feel and experience the truth. It's not pleasant to face aspects of yourself that you'd rather not see. Don't be surprised if you feel some embarrassment and depression when you first begin to make progress in confronting your denial.
Don't procrastinate. The longer you put off doing something about the situation you've been avoiding, the easier it is to slide back into denial. Courageously face your own behavior, make a plan to improve it, and stay with that plan through the struggle of forming new habits.

Disappointments, setbacks, and unwelcome changes are a fact of life. Some people are able bounce back easily and actually become stronger as they meet the challenges of life. Others grow weaker and less optimistic as the experiences of life accumulate. What makes the difference between these people? One factor is the ability to be honest with oneself.

Do you have that kind of courage?
Dr. Bev Smallwood is a psychologist who has worked with organizations across the globe for over 20 years. Her high-energy, high-content, high-involvement Magnetic Workplaces (r) programs provide dozens of practical strategies and skills that can be put to work immediately to:
build strong leaders who influence and develop others through serving;
energize, motivate, and retain team members;
successfully accomplish important organizational transitions; and
impress customers and build their loyalty.
Review a complete list of her programs available for your convention or corporate meeting at the website, www.MagneticWorkplaces.com.
---
MORE RESOURCES:
RELATED ARTICLES
---
Making the Most of Now
"You must live in the present, launch yourself on every wave, find your eternity in each moment. Fools stand on their island of opportunities and look toward another land.
---
Motivation To Change, Why Is It So Hard?
We encounter constant changes throughout our life; it could be educational, health, relationships or financial, and of course with oneself. Maintaining or increasing one's sense of self-worth and happiness are strong incentives for these changes.
---
Getting Started is the Toughest Part of the Job
One of the most challenging things about starting on a new project, goal or task usually isn't the planning, the thinking about it and the mapping it out. It is the doing! Actually taking the first step is often the most difficult part of any new endeavor.
---
What Is Failing Forward?
What an absurd statement! Absurd or not, progress is not possible without failure. It is part of being an evolving and growing human being.
---
212 Degrees
At 211 degrees, water is pretty darn hot.But at 212, it's boiling, and making steam.
---
Remember, Worse Things Can Happen At Sea, So..... Dont Ever Quit!
Throughout the many pages of scores of motivational books, with the Bible being at the forefront, we are encouraged to "not give up." We are told to believe that we can come through any situation and be victorious in life.
---
The Toughest Decision of All: Get Out or Get Going!
Many of us are influenced by the sports ethic: Never give up! When a basketball team is down by 20 with 30 seconds on the clock, the players never stop working. Spectators might be filing out, and the winning team might be deep into the bench, but the game goes on.
---
Can Pain Be A Motivator?
Carol was a new client. She had been looking for a job for several weeks and wasn't having much success.
---
How to Stay Motivated Until You Get What You Want
And somehow you knew how to stay motivated..
---
Limitations Real Or Imagined, Stick Em In A Pigs Eye!
It's about time to take a real hard look at what you think about yourself. What do you really think you're capable of? What if I told you that you could walk on water? Would you believe me? Well, what if I told you that you could never be an important person? What would you say to that?Against All Hope!What you are capable of doing first and foremost rests with what's between your ears.
---
Discover the Hidden Power of Self Motivation
Many studies have been done to research the effects of motivationand mental health. As the implications of helping those withnegative self-esteem, depression and anxiety are immense this iscertainly an area of research that deserves a great deal ofattention.
---
The 31 Absolute Best Resources for Self Improvement
Every week, I hear from people with the same Self Improvement questions: Where should I go for help? What should I do? Who should I listen to?This article is designed to help you explore all of the people, places and things available to help you improve your life starting today.Right off the bat, I want to share with you some very good news: There are literally DOZENS of places to go and people to talk to when it comes to Self Improvement.
---
Spring! Time for Love and New Beginnings
Prepare, prepare, prepare! The horizon screams of spring and the budding trees, tulips poking their head above the soil and thoughts of romance and love fill our hearts and minds. Are you ready for what awaits you? Well, if not, we need to get started right away!First things first, get your house in order, no I am not talking about the dwelling in which you reside, I am referring to the temple (your body, mind and soul) of all existence! Time to throw out all preconceived notions of what the other sex is looking for and re-create the person you are, the person you want to be!Put that smile to work, make eye contact, approach a stranger (be careful), strike up a conversation, and take the initiative for the new beginning you want to have this year! There is no happiness greater than that which is within you, and love evolves from loving oneself.
---
Avoid This Tendency And Youll Press Beyond Your Limits!
Inside of every one of us is the desire to press beyond our own limitations. Just forty years ago, the goal to land on the moon was a huge step for mankind.
---
Commit To Applying Lessons Learned
When growing up as a child, the concept of learning alesson becomes so routine, that many of us just set it asideas unimportant like many other principles that otherwiseshould be heeded.It is so true that all of us are mortal.
---
Playing With Mindfulness: Sneaking In The Back Door
I often meet people who say things like, "I've been working on mindfulness for over twenty years."My response is always this: "Oh, you poor thing! Have you tried *playing* with mindfulness? It's very effective, and much more fun!"They tend to look at me like I'm some kind of kook, and then ask the million-dollar question: "How can you play with mindfulness?" Glad you asked.
---
Three Simple Ways to Motivate Yourself Today!
Are you having a hard time getting things done? Are you making no steps toward achieving your goals and dreams? Could you use a little "motivation"?Here are three easy things that will help you get there one day at a time.1-Review your Goals first thing in the morning.
---
Motivation-- The Key Is In Your Actions
Have you ever read something like this as a "way to increase motivation"? :"When you open your eyes get yourself excited to be awake each new day !! Joy is contagious, and so is pessimism! Tell yourself you're happy to be alive!. This might be the day you find love.
---
Motivation: How to Get Unstuck
Have you ever felt stuck?You know the feeling - you're not happy with a situation, you know it could be better, you've even tried to make it better. But all of your best efforts still end with the "same old-same old" feeling - STUCK!Well, you are not alone, it's a very big club.
---
How to Beat Procrastination and Self Doubt
Fear of failure (or success) and a lack of energy leads to procrastination. People who procrastinate become frustrated and generally accomplish nothing.
---