Does Your Battery Need Recharging?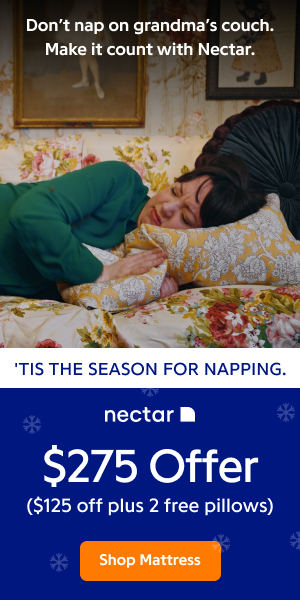 A technical support person in a pager company tells the story of a customer call to the customer service center from a man who repeatedly complained he was being paged by "Lucille." He was instructed that he would have to call her and tell her to stop paging him.
"She don't never leave no number, so I can't call her back," he said. After three such calls, someone thought to ask how he knew it was Lucille if she didn't leave a number.
"She leaves her name" was the reply. After establishing that the customer had a numeric-only pager, the light bulb came on. "How does she spell her name?" the service rep asked. "L-O-W C-E-L-L"
Are you operating on a low cell? Have you given 'til it hurts, then given some more?
In your work or personal life, are you approaching burnout, desperately in need of a battery change?
Burnout researchers Maslach and Jackson paint a picture of three major burnout symptoms.
1. Emotional exhaustion. Do you feel that you have nothing much left to give? Like you want to either explode or go and hide? Is your emotional energy level at an all-time low in work or home relations?
2. Depersonalization. Do you find yourself more cynical about people? Do you suspect their motives or expect the worst? If you are in a helping profession, do you find yourself thinking of people as "cases", diagnoses, or generically, simply as "problems"?
3. Reduced sense of accomplishment. Does it seem you are working harder and getting less done? Do you picture yourself in a squirrel cage walking and running, but going in circles and not getting anywhere?
If these three factors describe you, you could be burning out. Interestingly, it is typically the most committed people who are vulnerable to burnout. (The others don't care!)
If you saw yourself in this burnout picture, you can begin to recharge your batteries with these three strategies.
1. It's okay to say no - really! It's not essential that everyone's needs (perceived or real) be met all the time, and it's certainly not your responsibility to keep everyone happy. Hang out with some people who like you but don't need anything. Learn to set your boundaries so that both your relationships and you will last longer.
2. Change something. When you are down, go on a vacation or even a weekend getaway. Think of a creative new way to get something done and do it differently. Sign up for a class to develop a new hobby. In your workaholic schedule, ink in some time for fun and play.
3. Revive your spirit.Spend some regular time alone connecting with your faith and nature. I highly recommend journaling, particularly prayer jounaling. Pause to count your blessings and give thanks. Notice the little answers to prayers. At work, remind yourself of the meaning and purpose of what you do. Recall times when you knew you were in the flow of what you were made to do, and look for opportunities to do more of that.
Balance your giving to others with these essential strategies for recharging your internal resources and, like the Energizer Bunny, you'll be able to keep on going and going and going.
Dr. Bev Smallwood is a psychologist who has worked with organizations across the globe for over 20 years. Her high-energy, high-content, high-involvement Magnetic Workplaces (r) programs provide dozens of practical strategies and skills that can be put to work immediately to:
build strong leaders who influence and develop others through serving
energize, motivate, and retain team members
successfully accomplish important organizational transitions
impress customers and build their loyalty
Review a complete list of her programs available for your convention or corporate meeting at the website, www.MagneticWorkplaces.com
---
MORE RESOURCES:
RELATED ARTICLES
---
Action vs. Self Delusion
Knowledge fueled by emotion equals action. Action is the ingredient that ensures results.
---
Success -- The Key and the Fire
Self-discipline is a powerful tool that can help you accomplish about anything you can dream or imagine. Self-discipline is the act of controlling our emotions, actions, thoughts, words and personal direction.
---
A Woman's Road To True Beauty
We live in a world where society dictates the norm. In today's society, beauty becomes so stringent that many women develop distorted views of body images and become frustrated at not being able to obtain the "ideal figure.
---
Starting Over
I worked hard for the past 17 years. I felt I had to.
---
Planting Seeds of Action
Recently, I was driving past a local nursery and saw a sign that said, "Fall Is For Planting." As I drove, the idea on the sign was gnawing away at me.
---
Maximizing Your Potential by Definition
Someone once pointed out to me that in many of my presentations focusing on my theme, Maximizing Your Potential, I did not define potential specifically. Allow me to do so now.
---
Questions for the Game of Life
"If you could eliminate one day from your past so that you never had to live through it, what day would you erase?""If you could ask a single question of a dead relative, what would it be and of whom would you ask it?"-----These questions come from a little book I've been reading as a way to begin the New Year. If.
---
A Tribute to Edna
To the world you might be one person, but to one person you might be the world. - UnknownThis week I had a coaching session that caused me stop, sit back and reflect on why we're really here.
---
Are You Still Stuck on Still?
Are you still "stuck on still?" If so, don't let fear, doubt or disappointment rob you of your future, or keep you from your desires. Instead, see yourself as the person that you want to become.
---
Mastering the Problem of Everyday Living
People are unhappy and defeated by their everyday problems that arise in life. You should know that life is full of ups and downs.
---
The Top Six Ways to Stay Motivated
I receive many emails from people that basically ask the same question: How can I keep myself motivated long term? This seems to be quite a common dilemma for many people so I want to address it because it can be done! Here are my tips for staying motivated:Get motivated every day.Zig Ziglar was once confronted about being a "motivational speaker.
---
Power Of The Mind
THOUGHTSJames Allen in his Book "As a Man Thinketh"says Mind is the Master power that moulds and makes, and man is mind and evermore he takes , The tool of thought, and shaping what he wills, brings forth a thousand joys, a thousand ills. He thinks in secret and it comes to pass.
---
Why Bother About Your Life?
Have you failed to create the life you want, because you are afraid to take risks or leave your comfort zone?Have you turned down an important opportunity because you were nervous and thus failed to adequately prepare?Are you paralyzed with fear at the thought of launching out to start that business you have always dreamed of?Are you still doing the same old things you hate so much because you are afraid to work hard at doing what it takes to succeed?If you are wondering whether it is worth the hassle to go the extra mile to create the life you want;The following ten reasons will encourage you and remind you why you must bother about your life, career, or undertakings.You bother because:1.
---
Make Fear a Nine Day Wonder - Motivate Yourself with Fun!
Have you heard something referred to as a "nine day wonder"? The phrase refers to something that causes a sensation for a brief period of time and then fades into obscurity. The origin of this phrase is usually tied to the nine-day reign of Lady Jane Grey (1537-1554) as Queen of England.
---
Self Confidence : The Importance of Will-Power
The importance of will-power is recognized by most men, yet few deliberately give any time or thought to its development. Why we resist one thing and yield to another may be due to "the strongest motive," but what more particularly concerns us in the study of self-confidence is in what way this mighty power can be built and directed.
---
9 Great Ways To Change Your Life By Changing Your Motivation Style
If you are not as productive as you'd like or tend to procrastinate, you can become motivated by changing your personal style. The trick lies in making the activities you put off more interesting, easier, and less unpleasant.
---
ADHD - Its a Wonderful Life
As I usually do over the Holidays, I watched one of my all-time favorite actors in one of my all time favorite movies and that's Jimmy Stewart in "It's a Wonderful Life". Co-starring Donna Reed and made in the 1940s, the movie was not critically acclaimed at the time, but over the years has become a stable of the Holiday Season.
---
It Is Up To You
One of the first things successful people realize is the old adage, "if it is to be, it is up to me." That is, for you, the fact that your success and your course is up to you.
---
Why You Should Write Your Obituary Today
Writing your own obituary sounds and feels a little strange, I know. If the idea doesn't appeal to you, try pretending that you have just won an award and the newspaper is doing a feature story on your accomplishments.
---
Practical Ways To Motivate Yourself To Learn A Skill
One way to motivate yourself to work hard at anything is to risk wasting your money if you fail to put in the necessary effort.When Charles Simeon, the great preacher and theologian, was at Cambridge, he promised himself that if he failed to get up at 6 a.
---