Do Yourself A Favor--Forgive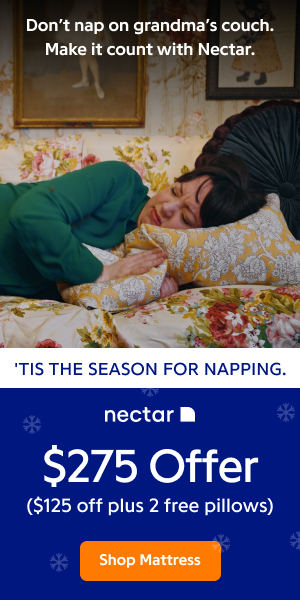 "Holding onto anger is like grasping a hot coal with the intent of throwing it at someone else; you are the one who gets burned." Buddha
I can't count high enough to number the people in my clinical office and in my seminars who have argued... "He/she doesn't deserve to be forgiven after what happened. I just can't let him/her get off scott free!"
Yet scientific evidence has clearly demonstrated that it is the person who chooses to hold the bitterness that pays the price...not the perpetrator. Little by little, your feelings about that person bleed into the rest of your life, negatively coloring your view of other people and your attitude. It's like dropping one drop of red ink into a beaker; soon all the water is pink. Months and years of refusing to forgive weakens your immune system, damages your other relationships, and robs you of psychological health. Picture yourself perpetually tied to that person! Ouch!
Forgiveness is not sweeping the situation under the rug, excusing the behavior away. Forgiveness doesn't necessarily mean that you keep yourself in a dangerous or destructive situation. Nor does forgiveness require a "loving" feeling.
Thoroughly confused? Good. It's misconceptions like these that have kept many from reclaiming their own lives.
So what is forgiveness? I recently heard a great definition from Dr. Charles Stanley: "Forgiveness is giving up my right to hurt you for hurting me."
Forgiveness is a decision, a choice. It's a deep personal and spiritual transaction in which you choose to let go of plans or fantasies of revenge, and to release yourself from the burden of psychologically or physically "evening the score." Someone wisely said, "If you're always trying to get even, you'll never get ahead."
Sometimes reconciliation with the person is possible, and sometimes it's not. If the other person is willing, you may be able discuss what happened and make mutual plans for a better relationship in the future. (Caution: Avoid the holier-than-thou approach, like "Being perfect and full of grace myself, I forgive you, you horrible person, for the things you did to hurt me!" Be sure that you're willing to take responsibility for the part you played in the problem.)
In other situations, reconciliation of the relationship is not possible. Maybe the other person refuses to change, and the truth is, if you totally let down your guard, the same thing will happen all over again. It may be that the person you need to forgive is not even alive. Sometimes, you simply have to do business internally, between you and God.
Will you feel better immediately? Maybe. But don't expect all your bad feelings about that person to vanish. In fact, the next time you see him or her, you may find yourself in an emotional battle that causes you to question whether you really have forgiven. Don't get drawn into a mental rehash of all the things that happened. No, immediately focus on the positive decision you made, and remind yourself that after the decision comes the process of emotional healing. (Asking for divine help about now certainly won't hurt!)
What about forgetting? If you don't forget, have you really forgiven? I disagree with many on this. I believe that as a human with a brain that is a super-recorder, you will have a physical memory of the events, even when you've truly forgiven. So don't tell yourself that if you still remember what happened, you must not have done it right.
The crux of the "forgetting" matter is this: are you choosing to remember, to internally rehearse the situation over and over, and to watch and wait for the person to experience "what goes 'round comes 'round"? If so, go on back to your "forgiveness closet", because you have some more work to do.
Thomas Fuller said, "He that cannot forgive breaks the bridge over which he must pass himself, for every man has a need to be forgiven."
Do yourself and all those you love a favor...release those who have harmed you. As you do, you will release yourself.
Dr. Bev Smallwood is a psychologist who has worked with organizations across the globe for over 20 years. Her high-energy, high-content, high-involvement Magnetic Workplaces (r) programs provide dozens of practical strategies and skills that can be put to work immediately to:
build strong leaders who influence and develop others through serving
energize, motivate, and retain team members
successfully accomplish important organizational transitions
impress customers and build their loyalty
Review a complete list of her programs available for your convention or corporate meeting at the website, www.MagneticWorkplaces.com.
---
MORE RESOURCES:
RELATED ARTICLES
---
Are You Ready To Make A Strong Finish?
Talk about a strong finish! In their inspiring story of perserverance which ultimately led to great success and victory, the Detroit Shock won their first ever WNBA (Women's National Basketball Association) championship title. USA Today told of their "worst-to-first odyssey" where the team, after winning only nine games in 2002, they finished 2003 with a league-best record and championship title.
---
Universal Alignment
When the Universe is aligned, all things are possible.Kismet, Karma, Synchronicity and Serendipity work together in unison to provide for us when we sometimes least expect it.
---
How Great is the Strength of Your Belief?
Be careful what you believe because that is what you will experience. Your belief system is a mechanism which is uniquely yours.
---
Miracles are Your Responsibility
Miracles are your responsibility! What does that mean?Simple..
---
Achieving Your Dreams
While most people spend most of their lives struggling to earn a living, a much smaller number seem to have everything going their way. Instead of just earning a living, the smaller group is busily working at building and enjoying a fortune.
---
Discover Your Purpose In Life
Everyone has a life purpose; a unique and special something each of us is supposed to do in LIFE. A life purpose is not a specific job or career, it is much deeper and much more fulfilling.
---
Action vs. Self Delusion
Knowledge fueled by emotion equals action. Action is the ingredient that ensures results.
---
How to Master Lifes Problems
"Life is a Tiger-ride, by no means easy, but ride we must; to dismount is to be devoured mercilessly."To most people, life is unfriendly, even merciless, and it is not all together incorrect for people to hold such a dreadful opinion about life if vicissitudes of life, unattainable goals and injustices are considered.
---
No Excuses
Don't you just hate it when people make excuses for their failures? So do I. But do you know what I hate even more? Finding myself making excuses for my failures! I have a policy that I try to live by: No excuses.
---
Believe
It's like that old joke about how long did it take Bell to discover the light bulb. Then realizing it was Edison who did it.
---
Why Do Flowers Inspire Me So Much?
I grew up in a very cold climate where winter seemed go on for 6 months and ice, snow and barren trees is what you saw on a daily basis. Plus the bone chilling cold and cloudy skies all made for a long dreary winter.
---
Beginnings Arent As Complicated As They Seem
Beginnings are seldom as complicated as they seem. You know what I mean by "complicated - the dates and the duties and the things-to-be-remembered, the stuff that piles onto your plate with a new project or obligation.
---
Live On Fire
Words seem inadequate to describe the beauty and abundance that surrounds us during the month of October in New England. It's as if Mother Nature has taken her paintbrush and with broad strokes has set the landscape ablaze in color.
---
We Are Trying To
How many times have you heard this in your life? Perhaps you have said it yourself. We are trying to accomplish something here.
---
What is Success?
Everyone wants success. People talk about setting goals and positive thinking and getting to the top.
---
The Road Less Traveled
Can someone please tell me why it is that men who have nothing substantial to offer continually approach me? Do you have anything of benefit to bring to MY table? Do I wear a sign on my forehead that reads: WANTED. UNEMPLOYED MAN WITH NO MOTIVATION, NO GOALS OR ASPIRATIONS.
---
4 Secret Ways to Stop Procrastinating
Ever wonder how to stop procrastinating?I was recently talking with a friend who said, "You know, Ineed to have guests over to my house more often." "Why isthat?" I asked.
---
Self Confidence : The Importance of Will-Power
The importance of will-power is recognized by most men, yet few deliberately give any time or thought to its development. Why we resist one thing and yield to another may be due to "the strongest motive," but what more particularly concerns us in the study of self-confidence is in what way this mighty power can be built and directed.
---
Get The Man Right
One Saturday morning, a minister could not think of a sermon to write. He simply could not get inspired.
---
What You Can Do About Procrastination
Goals stalled? Always running behind? Stuck in a rut?Procrastination means "putting it off". Whether it's a career goal, a home project, or something about your daily life, a sustained plateau on a goal can rattle your motivation, challenge your thinking.
---