Inertia? 5 Tips to Getting Yourself Moving Again!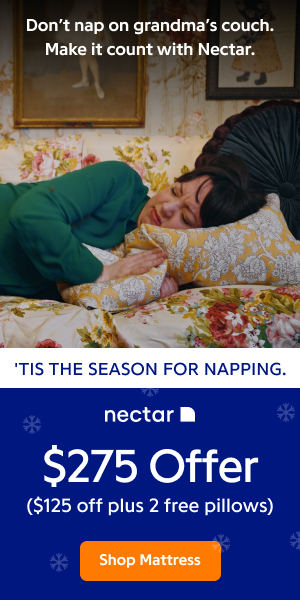 Inertia. Even the word sounds like a disease. No, it isn't literally a disease but it is one figuratively. Simply defined inertia is: resistance or disinclination to motion, action, or change. For those of us who are stuck in a job we hate, inertia can sap our energy, drain our lives of joy, and make us miserable to be around. The following 5 tips will help you make the changes necessary to bury your inertia.
1. Update your resume. Yes, you read it right. More than likely one of the accuses you have is that your resume is woefully outdated. Pull it out, look it over, and make the changes. Most importantly ask yourself, "Am I proud of my most recent accomplishments?" Probably not!
2. Start dreaming. You probably already have imagined yourself working outside of your current place of employment. Now is the time to visualize what you want to do. Is it a career change? Do you want to go work for the competition? Do you want to start your own business? Write down your dreams and aspirations and start investigating your options.
3. Widen your circle of friends and associates. Chances are the people you associate with are "enabling" you to stay in your miserable job. Should that be the case, expand your network of peers and start spending time with new people who have fresh ideas who will not hold you back. A positive attitude will vault you forward while negativity is a certain hindrance.
4. Set concrete goals. Telling yourself, "I want to have a new job next year," is not a concrete goal. Plan out your "exit strategy" from your current job and your "entrance strategy" into your new job. Incorporate all the steps you will need to take to get that new job which can include: a refreshed resume, a wardrobe overhaul, weight loss/management, career coaching, and more.
5. Get fired. Well, not really. However, if in the meantime you do lose your job, look at it as a blessing in disguise. Sometimes we need a push in our lives to make the tough decisions we dread, or fear. You can always "fire yourself" by setting a deadline as to when you will leave your current job. Tell yourself now, "this job has ended," and be prepared to get moving.
You have full control over your inertia and only you can decide what to do about it. It is time to move on. You know it, you really do.
Matt manages a web design/marketing company in North Carolina, USA. At one time Matt was overcome by inertia, but he began the journey away from it when he was laid off from his deadend job. Within weeks he started his new company and later, made an important geographical move that has stimulated him further. Today, he battles all temptations to be "stuck in a rut" and is constantly exploring new venues and challenging himself to greater pursuits. http://www.corporateflyer.net
---
MORE RESOURCES:
RELATED ARTICLES
---
5 Forgotten Secrets to Beating Procrastination at Home
It's not easy to stay motivated and beat procrastination while being at home. Too many distractions and feeling that tasks can always be delayed until tomorrow or the next day can cause procrastination at home to set in.
---
Finding Direction: Finding Passion Series - 2 of 3
In order to find the right direction for ourselves, we have to do some soul searching. What is it I want to accomplish? Why? What kind of person do I want to become? Is it so weird to be in our thirties or forties and ask ourselves, "So, what do I want to be when I grow up?" What would make us jump out of bed excited and motivated to get the day started? Before getting into these big questions, we need to find out the roots behind our decisions.
---
Finding A Cure for I Disease
The 21-year-old rookie cop had his big chance to brag on himself at his big news conference. "How do you feel about being the one to capture Eric Rudolph, FBI's Most Wanted?" the reporter asked.
---
Making A Lot Out Of A Little - Use It Or Lose It
"Making a lot out of a little"Ever noticed how some individuals can make a little problem go a long way? Similarly, some folk can make a huge challenge seem somewhat insignificant.This is a life principle that actually determines whether we are a "little" or a "lot" person.
---
Your Growing Edge
You've probably heard the term "leading edge" used to refer to technology or products that are in front of the curve, that are really advanced. You may have even heard the term "bleeding edge" in this context.
---
Achieving Your Dreams
While most people spend most of their lives struggling to earn a living, a much smaller number seem to have everything going their way. Instead of just earning a living, the smaller group is busily working at building and enjoying a fortune.
---
Why are You Living?
It was 4,O'Clock in the morning, my regular time to leave my bed and prepare myself for the day's activities. But today, it was special?some thoughts were troubling the peace of my find.
---
Sow the Seed - See the Harvest
The story is told of two boys who were walking through a field and found some corn seeds scattered across the ground. They each took one of the seeds home and planted it.
---
Speed Reading Technique
Four Brilliant Tips to Speed Read Faster than EverMany people, particularly students, would love to beable to take in information faster. However prior to retaininginformation, they've to go through the 1st stage oflearning, which is reading.
---
Vanity Killed My Car
When I was a freshman in college, my first car was a 1973 Dodge Swinger. Stop laughing! When I first bought the car it was quite sad looking.
---
Dont You Quit!
"A man who has nothing to die for is not fit to live." -Martin LutherYou sat in that secret corner of your room.
---
No Excuses
Don't you just hate it when people make excuses for their failures? So do I. But do you know what I hate even more? Finding myself making excuses for my failures! I have a policy that I try to live by: No excuses.
---
What Do You Truly Value Most?
Believe it or not, values are in the core of all of us. Theseunderrated rankings tell more about us than we could everimagine.
---
How To Overcome Procrastination Quickly And Easily
Maybe it is time to discover a new way to overcome procrastination and get motivated.When a deadline looms you need a quick and easy way to start making some progress and beat procrastination.
---
The Art of Wastebasketry
Are your filing cabinets stuffed so full that it's difficult to retrieve and file papers? If you're like 80% of the people in the audiences to whom I speak, your answer is "Yes." "Are there things in your filing cabinet you could probably throw out?" Most once again answer "Yes.
---
Are You IFFY?
Many people say that working for themselves or working on Straight commission is just too 'IFFY' for them.'I'd rather work for a company that will give me a check every week, that direct marketing stuff is just too 'IFFY' for me.
---
Motivation: No Finish LInes
There is a saying that goes something like "getting to the top is easy, the hard thing is staying there once you get there."There's a reason the above statement is so true.
---
4 Simple Ways To Get Over Your Need For Acceptance... And Get On With Your Life
Imagine what your life would be like if you could just be yourself, without thinking twice about what other people think of you! Here are four quick tips that will help you get over your need for acceptance. Make these four things a part of your daily routine and you'll find that people will judge you less and accept you more!1.
---
Make Up Excuses Why You Can
We all have excuses as to why we can't do something. Ask anyone and they can give you a million excuses why it can't be done, why they haven't moved forward on their goals, and on and on.
---
Testy Horses and the Art of Speed Waiting
"What are you waiting for?" said Nelson, looking at me impatiently. "Well? Go on.
---