Hey CyberJunkie, Clean that Booger off Your Nose!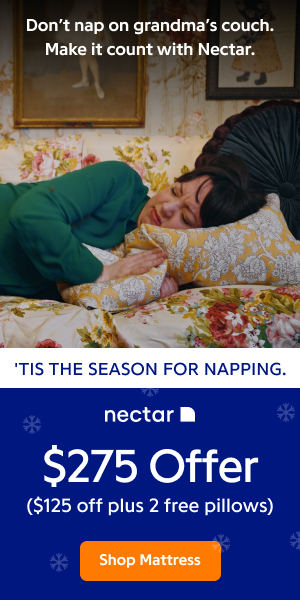 Well....., I got some good news and I got some bad news. It's come to my attention that some of you want to be cyberjunkies. Which do you want first? I'll give you the good news first. YOU can!! It's very simple. The bad news is: It's not easy and it could be messy.
Let's take a look at both.
Simple is as simple does. Most everyone reading this is somewhat computer savvy. At least you know how to turn the thing on and maneuver around. So, I'm assuming you Haven't just brought it home and taken it out of the box.
Most too often, cyberjunkies get caught up in the way something works, the theory behind it and trying to logically make sense out of it. DON'T DO THAT!!
This is one of the main reasons cyberprofiting is not easy. WE make it hard. We make it hard in our own minds.
There are unlimited resources on the net to tell you how to do something. But, have you ever noticed how long it takes you to initiate action after you have completely read the book you just purchased? YOU make it hard on yourself! Just because you don't understand everything you read or completely follow what the author says, you say to yourself, I'll wait till I understand it.
Now, I've stopped talking to you and gone to preaching to myself.
I want to relay to you a short but amusing story. When I first started on the internet it was late 1996. I was single, still am, hummm.........I wonder if that means anything,
Anyway, I was on AOL one night looking at ladies profiles. Well, all of a sudden, this window pops up on my screen and nearly scares the pee out of me. I thought my computer had gone to messing with my head. Anyway, the window had a send button, so I figured I could type something and send it back.
Well, This lady on the other end says to me after some short introductions, "Do you cyber"? I said, "what is cyber"? Now remember, I have only been on the internet less than a week. So, she says, "You know" Cyber. I said No, "What is cyber"? She said, "CYBER SEX" in all caps. Kinda like she was getting mad at me.
I said, almost nervously, I think my fingers were mumbling, "What is cyber sex"? She said, "You know, sex on a computer". I said, "Well, I guess it's ok unless you fall off". True story.
I tell you this because today I've gone from a total "know nothing" to running two full time businesses in cyberspace. I am a popular recording artist and have just completed my first album and working on my second. Yea, I just had to plug that.
And, I have a full time Internet Marketing business. But, don't we all? Ha! Music is my passion, and the internet business gives me the flexibility to pursue my passion. In fact, I'm writing an article on discovering your passion. Most people don't even know what their passion is.
So, the hardest thing in cyberspace you'll ever do is programming your mind to stop sabotaging your own efforts.
Action is the key to overcoming all sorts of non-understandable theory, ideas and concepts. Find ONE thing in the program, focus on that until you feel confident to move to the next one. I got news for you........you'll never completely understand all the theories and concepts until you do begin to take action.
Then, and only then, will things begin to fall into place. So, the next time you find yourself sitting in front of your computer screen doing nothing, at least clean the booger off your nose. It might get messy, but at least you'll be doing something. :>)
Part 1: Stay tuned for part two.
Richard Vegas ©2002
About The Author
Richard Vegas is a popular recording artist and internet marketing professional. He invites you to subscribe to his FREE weekly ezine "Wing-Tips" Teaching The Success System That Never Fails, at: http://www.1-work-at-home-based-business-opportunities.com
You may also hear and follow Richard's music career at: http://www.richardvegas.com
webmaster@1-work-at-home-based-business-opportunities.com
---
MORE RESOURCES:
RELATED ARTICLES
---
Under The Guise of Care and Concern
These words came up powerfully for me these past few months. I have had the experience this year of being in several situations in which people's genuineness and motives came into question over and over again.
---
Living Outside the Lines of Normal and Reasonable
Elizabeth Tull is a Professional Excellence Coach who lives with her two children outside of Atlanta Ga. www.
---
Rut Busting
IntroductionWordNet defines a rut as a groove or furrow (especially in soft earth caused by wheels) or a monotonous routine that is hard to escape; as in "her job made her feel that she was stuck in a rut".What is this thing that we call a rut? Is one man's rut another man's rapture? I.
---
Develop Guts to Achieve Glory
It is just amazing the amount of people who don't have the courage to go after their dreams.They sit around living a life they are not happy with and still they do nothing about it.
---
Motivation: The Cure for Complacency
Q. I've always tried to work hard enough to provide for my family and be content.
---
Trust the "System" - It Works!
The "System" - the overall structure and organization of this great creation that we're a part of? including our ability to personally interact with (and benefit from) the spiritual aspects of this creation (universal consciousness, God, whatever you'd like to call it).Here's the story behind our recent move.
---
Constructive Tips About Retrenchment
This article provides constructive tips about facing retrenchment and moving on with new career opportunities.1) Don't take it personally.
---
Rules To Live Life By
How often have we heard ourselves complaining about how unlucky we are in life or how things are just not working out right for us. However, what we so easily forget is that at some time before in lives, luck has favoured us.
---
Celebrating the Couch Potato
Ah, the couch potato, that icon of American pop culture values. Isn't that the life? Why would anyone want to exert extra energy to be productive when you can simply plop down on the couch in front of the telly and enjoy all that delicious snack food and a cool one.
---
Finding Yourself: Finding Passion Series - 1 of 3
We have been told that the things we don't like in our children are the same things we don't like in ourselves. We are told that we project our own flaws and issues onto our perceived enemies in an attempt to work them out within ourselves.
---
5 Motivation Killers and How To Avoid Them
Motivation is an oft-discussed subject, particularly with regards to whether or not it is something that can be "taught." Some people believe that motivation is something that can be "caught" like a virus, whilst others (myself included) believe that motivation is something that has to have start from within, and for personal reasons.
---
We Are Trying To...
How many times have you heard this in your life? Perhaps you have said it yourself. We are trying to accomplish something here.
---
Going with the Flow
This whole idea of change is founded on a single principle: CHANGE IS ALL IN YOUR MIND.First comes a desire or need to change.
---
4 Qualities of Highly Successful People
What if you can be, do or have anything you want, what would you desire in your life?Now do you believe it can happen? Yes? No? In the words of Henry Ford, "If you think you can do a thing or think you can't do a thing, you're right."Well then what actually happens for those people who do seem to get everything they desire?Let's take a closer look.
---
Maintaining Your Motivation
I recently spoke to a group of sales professionals at the end of their training conference. The attendees had participated in many learning sessions over a two day period - most of which were product related.
---
It Is Up To You
One of the first things successful people realize is the old adage, "if it is to be, it is up to me." That is, for you, the fact that your success and your course is up to you.
---
Taking The Leap
Every four years, February gives us a whole 24 hours of bonus footage to add to our year. Many people take this opportunity to "do something special" with their extra day.
---
Ask Your Question - Get what You Desire
"Questions get answers, advice, opinions, beliefs, impressions, stories, and more questions. Questions are about life, people, careers, achievements, facts, and faith.
---
How to Talk to Yourself When Nobody is Listening and You Want to
Do you ever pay attention to the thoughts inside your mind? And more importantly do you ever notice the way in which you talk to yourself?We all pay a lot of attention to the way we communicate with the outside world but we often neglect to improve the way we communicate with ourselves.When it comes to motivating yourself to be a better person, to do better at work or to create a happier family life you need to understand the importance of taking control of your self talk.
---
Forward Motion
The natural cycle of life is to grow and move forward but moving forward brings with it an element of the unknown. It is human nature to fear the unknown.
---