Lego Laws for Life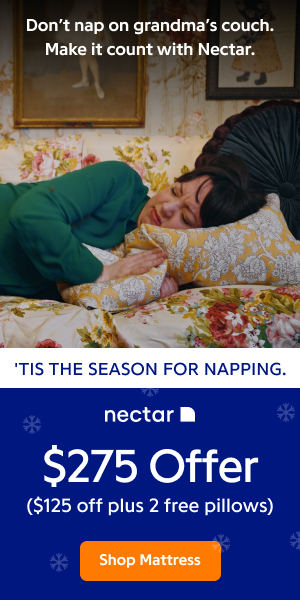 Just about everybody owns or has owned a bucket of Legos in their time. There's no denying the fun they provide for a child or even for an adult, which is why, many Lego collections are passed down from one generation to the next. These brightly colored blocks of joy serve to challenge our creativity and our imaginations. They act as an empowering influence on our lives in that they almost beckon us to transform them into anything we want or can imagine.
Michelangelo was never short on imagination despite the fact he knew nothing of Lego. On completion of the Pietŕ [one of his greatest works of art] he was heard to have said, "The work of art was always in the block of marble. My job," he went on, "was to chip away at the unneeded bits of stone to reveal the creativity and beauty within."
It's not a stretch to believe that if Michelangelo were alive today, he'd no doubt see similarities in a simple box of Legos. He may have pointed out; the art is always in the bricks? the challenge is to assemble them to reveal a thing of beauty.
How true - but where's the relevance?
Lego Law #1: With Legos, There are No Restrictions!
Metaphorically speaking, Lego Law #1 in tandem with Michelangelo's rationale clearly demonstrates a similarity to human beings and the laws that govern life.
Each one of us - without exception - is blessed at birth with creativity and imagination. To be fair, we're not all blessed equally but there are still no limits on what we can do with the gifts we've been given. Although I could wax on about this for days, my point is, humans, like Lego, possess the fundamental building blocks to accomplish almost anything we want or can envision. And from Michelangelo's perspective, the beauty [we all have the power to create] is already within us. We just have to chip away at life to find it.
Lego Law #2: Legos need Sunlight!
No imagination, beauty or creative works of art will ever come to fruition if the Lego collection is under a bed or in the back of a darkened closet. That is to say, to create great works of Lego art, one must liberate them from the dark to the light so that then - and only then - steps can be taken to build structure from inspiration and imagination.
How sad it is that most people go through life keeping their creative building blocks in the darkness of their mind. Henry David Thoreau noted, "Most people live lives of quiet desperation." Like hidden Legos waiting for new creative opportunities, human beings innately posses the fundamental building blocks for improvement that sit patiently for new marching orders to express themselves.
Lego Law #3: Don't be Afraid to Tear Down and Start Again!
Parents are often taken aback to see children destroy a Lego creation they worked hours on to complete. Psychologists are quick to remind parents, the act of destruction is both developmental and healthy. In the end, children learn better and more innovative ways to construct their 'Lego-ations'.
Not surprisingly, the most successful men and women from all walks of life will attest to the fact that success of any kind results from the act of teardown and rebuild. The psychological motivation for this is not rooted in ongoing feelings of dissatisfaction or lack of accomplishment but rather a positive belief in the vital need to improve through renewal.
On the other hand, whether it's Legos or Life, a complete teardown and rebuild is not always essential. In Legos, the addition of two imaginary jet engines may be all that's necessary to turn a plane into a JET - and the same is also true for life strategies. Sometimes a fine-tune is all that's required. The trick is, recognize it and don't be afraid!
Lego Law #4: Lego Art Becomes an Immediate Target!
Don't ever expect your childhood siblings to share in your Lego vision. The fact is; little brothers and sisters are always ready to help you expedite the Lego Law #3 ritual - especially the 'Teardown' phase. Experienced Legoists learn quickly to protect their creations to ensure they continue to reap the rewards of their hard work.
So too in the laws of life! Those who toil upward attract uninvited scrutiny on all they do as a result of their undaunted dedication to success. To dare to stand apart from the crowd, to embark on an uncharted course, to risk everything by tearing down to rebuild - opens one up to green-eyed interpretation and not so unexceptional ridicule.
For the true Legoist, it is risk that fuels the fires that create the new and improved work of art. For high-achievers, risk fans the flames of passion, which, in the end, is what separates them from those who are destined to sit, uncomfortably, on the sidelines - having already put away their proverbial Legos!
About The Author
Paul Shearstone aka The 'Pragmatic Persuasionist' is one of North America's foremost experts on Sales and Persuasion. An International Keynote Speaker, Author, Writer, Motivation, Corporate Ethics, / Time & Stress Management Specialist, Paul enlightens and challenges audiences as he informs, motivates and entertains.
To comment on this article or to book the Pragmatic Persuasionist for your next successful event we invite to contact Paul Shearstone directly @ 416-728-5556 or 1-866-855-4590
www.success150.com or paul@success150.com.
---
MORE RESOURCES:
RELATED ARTICLES
---
Desire + Action = Outcome - Anxiety & Panic
This is my mathematical strategy I use to achieve everything I want in life. Allow me to explain?Now when I was suffering with anxiety and panic disorder I did spend some time just wishing and hoping it would disappear.
---
Whats Your Zipline?
A few years ago, I was with 20 of America's most effectivepresenters - The Speakers Roundtable - at the Pecos RiverConference Center near Sante Fe, NM. We were working on ourcommunication skills, not unlike the work we do in ourown Excellence in Speaking Institute (ESI) classes.
---
Resolution Revolution: 3 Tips For Creating Real Change in the New Year
'Tis the season once again for parties, champagne, noisemakers..
---
Motivation By Your Family And Cornermen
The motivation for good or bad which we get from our families is huge. They can either destroy our dreams or help us create them.
---
Full Steam Ahead, Just Dont Go Off Half Cocked!
Do you do things that you don't want to do? Do you not do things that you do want to do? Do you find every reason in the book to delay what needs to be done? Would you like to know the secret of getting things done? Then hang on tight, cause this buds for you.How do you make the secret of getting things done an everyday part of your life? It's done by a nasty word?.
---
7 SECRETS To A Great Life
A great life doesn't happen by accident. A great life is the result of allocating your time, energy, thoughts, and hard work towards what you want your life to be.
---
You Want Me to Do What?
Most of the time whenever we need to make an important business decision we turn to what is convenient or comfortable. Why is it that we never seem to want to venture out and try new things.
---
Change Your Life For The Better!
Are you still hoping and waiting for someone somewhere to come to your rescue, wave a magic wand and instantaneously change your life for the better?Are you praying that you will one day win the lottery and dramatically alter the financial quality of your life?Are you sitting behind your desk, daydreaming and hoping to one day rise to the top level of management without much effort and hard work?Are you hiding in the background, silently praying and hoping that you will find favor, get noticed and be thrust into the limelight of your destiny?If you are tired of hoping and endlessly waiting for something positive to happen or someone to come to your rescue, make a deliberate decision today to take charge of your own life and begin to lead a fulfilled and productive life.4 things to consider as you decide to change your life for the better.
---
I Should Be Doing... But...?
What a perfect fall Saturday morning, clear sunny blue sky, with a crisp breeze blowing. It's just the one I've been waiting for to begin that yearly regimen, Fall Clean Up.
---
Whats Stopping You?
We're all familiar with the cycle:We want new, but resist change.We want satisfaction, but procrastinate.
---
7 Magical Ways To Stop Procrastination
There are a number of techniques to help you stop procrastination once and for all. If you can stop procrastination in your life just think about what you could accomplish and how much better you would feel.
---
Information Age: Knowledge is King
In our information age, having the right knowledge at the right time can make the difference between failure and success. Knowledge, gained through experience makes one an expert in any field.
---
Its My Blankey and Im Keeping It!
"Blankey" - as in Security Blankey. OK? All parents know what this is.
---
Are You Travelling Along The Slippery Slope To Your Grave?
When it comes right down to it where ever you go is where you are, whatever you end up doing, that's what you are doing, whatever you are thinking right now, that's what's on your mind, what has happened to you, has already happened.The important part is how are you going to handle it?In other words "NOW WHAT".
---
Seeing Through the Pain
We must all suffer one of two things: the pain of discipline or the pain of regret or disappointment.~ Jim RohnNothing lasts-not even pain.
---
Do It Now!
"At the end of our lives we never regret at the things we failed at but at the things we hope for but never attempted." Richie Dayo JohnsonFew months ago, I went to Ashburnham Place, a Christian conference and prayer centre set in glorious East Sussex countryside for church groups, retreats, holidays and conferences with one of my mentors Joe De Souza, a top rated motivational speaker.
---
Glass Half Full
YES MY GLASS IS ALWAYS HALF FULL AND YOURS CAN BE TOO!Clients, friends and colleagues often comment on the fact that I am a walking and talking field of positive energy. They wonder, often in amazement, how I keep a balance of calm and joy on a day to day basis.
---
3 Great Ways to Beat Procrastination at Work
As more tasks become automated due to advances in technology there is a general expectation, whether it is realistic or not, that productivity should increase as well.Everyone seems to have more work than can possibly be done in a day and this pressure can result in feelings of being overwhelmed which in turn leads to procrastination at work which can actually decrease productivity if not properly managed.
---
The Missing Piece
Have you ever tried putting a puzzle together, only to get to the end and discover that a piece is missing? You anxiously put the puzzle together, constantly examining the picture of your anticipated outcome, and a piece is missing. Piece by piece you work, only to realize that something is missing -- and only one piece.
---
The Story Of A King And Three Maidens - Six Keys To A Successful Relationship
A King was trying to choose between three maidens to be his wife and queen. It was very difficult to judge since these women were all very intelligent and beautiful.
---