Ten Terrific Self Motivating Tips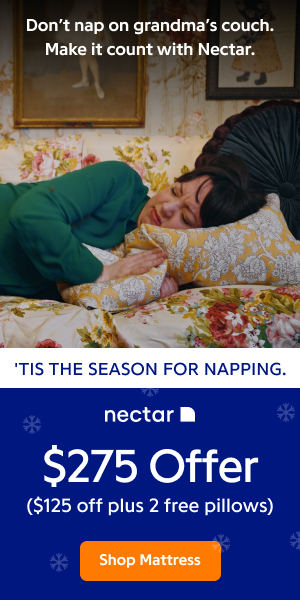 No one can motivate anyone to do anything. All a person can do for another is provide them with incentives to motivate themselves. Here are ten very effective strategies to help you get up and get moving toward actualizing your enormous, untapped potential.
Be willing to leave your comfort zone. The greatest barrier to achieving your potential is your comfort zone. Great things happen when you make friends with your discomfort zone.
Don't be afraid to make mistakes. Wisdom helps us avoid making mistakes and comes from making a million of them.
Don't indulge in self-limiting thinking. Think empowering, expansive thoughts.
Choose to be happy. Happy people are easily motivated. Happiness is your birthright so don't settle for anything else.
Spend at least one hour a day in self-development. Read good books or listen to inspiring tapes. Driving to and from work provides an excellent opportunity to listen to self-improvement tapes.
Train yourself to finish what you start. So many of us become scattered as we try to accomplish a task. Finish one task before you begin another.
Live fully in the present moment. When you live in the past or the future you aren't able to make things happen in the present.
Commit yourself to joy. C.S. Lewis once said, " Joy is the serious business of heaven."
Never quit when you experience a setback or frustration. Success could be just around the corner.
Dare to dream big dreams. If there is anything to the law of expectation then we are moving in the direction of our dreams, goals and expectations.
The real tragedy in life is not in how much we suffer, but rather in how much we miss, so don't miss a thing.
Charles Dubois once said, " We must be prepared, at any moment, to sacrifice who we are for who we are capable of becoming."
You are invited to visit Mike's site at http://motivationalplus.com/cgi/a/t.cgi?artcity1
About The Author
Mike Moore is a popular international speaker on humor and human potential.
---
MORE RESOURCES:
RELATED ARTICLES
---
212 Degrees
At 211 degrees, water is pretty darn hot.But at 212, it's boiling, and making steam.
---
Motivation By Daily Applause
One of our most powerful psychological needs is the craving to be appreciated by our fellow humans. Often the quickest way to receive the applause we desire is to keep working hard without it.
---
To Boldly Go
For the first time in many years, Star Trek Fans will no longer be able to explore those new frontiers where no man has gone before. Thank heavens for reruns, videos and DVD's! One reason for the success of this TV series is because the storyline appealed to the human desire to explore the unknown.
---
Motivation: Small Changes, Big Results
When I was 8 years old, my parents let me go to the toy store with my buddy Mike and his Mom.My dad gave me a whole dollar to spend.
---
Nurturing Your Vision
There is a new television show, called Blind Justice that will be replacing NYPD Blue. The show follows a Detective who, at the prime of his life and career, loses his vision in a heroic attempt to thwart a bank robbery and save other police lives.
---
7 Hot Tips for Self Improvement Part 1
Have you ever imagined that life could be a lot better and more fulfilling than yours is right now? Are you eager to learn a self improvement technique that will make it so?If you are read on.I am going to lay down 7 simple steps for your self improvement plan.
---
About That Dream...
About that Dream..
---
How to Talk to Yourself When Nobody is Listening and You Want to
Do you ever pay attention to the thoughts inside your mind? And more importantly do you ever notice the way in which you talk to yourself?We all pay a lot of attention to the way we communicate with the outside world but we often neglect to improve the way we communicate with ourselves.When it comes to motivating yourself to be a better person, to do better at work or to create a happier family life you need to understand the importance of taking control of your self talk.
---
Do You Know Which Door To Open?
Do you remember that old television program that gave the contestant the opportunity to choose one of three doors and receive whatever was behind the door?I was reminded of this television program the other day when I was pondering a decision I was struggling to make. My usual process for decision-making is to make a list of pros and cons, revisiting and revising the list every couple of days.
---
Life Doesnt Have A Sell By Date
Or does it?Best on or before?..
---
Listening Skills
Listen to win SalesVery few people are good listeners. In your everyday life how many people can you remember who are good listeners, people who remembered your name or what you said.
---
Christian Gladiators? Athletics as a Metaphor for the Christian Lifestyle
When Paul first arrived in Corinth in the middle of his second missionary journey, Acts 18:2-3 reports that he joined Aquila and Priscilla in the occupation of making tents. This fits in well with what Paul himself wrote at about that same time.
---
What If I Fall Flat On My Face?
I hope you do. Sounds awful, I know.
---
Whats Stopping You?
We're all familiar with the cycle:We want new, but resist change.We want satisfaction, but procrastinate.
---
4 Secret Ways to Stop Procrastinating
Ever wonder how to stop procrastinating?I was recently talking with a friend who said, "You know, Ineed to have guests over to my house more often." "Why isthat?" I asked.
---
About Creating a New Life
1. Where do I start to create a new life?There is only one place to start, and this is by taking time out of your busy day, and truly looking into your heart, because this is where all of your answers can be found.
---
How To Deal With Denial
Denial is a coping mechanism commonly used when something happens that we really don't want to see. Doing this is actually quite natural.
---
Motivation To Change, Why Is It So Hard?
We encounter constant changes throughout our life; it could be educational, health, relationships or financial, and of course with oneself. Maintaining or increasing one's sense of self-worth and happiness are strong incentives for these changes.
---
Do It Now!
"At the end of our lives we never regret at the things we failed at but at the things we hope for but never attempted." Richie Dayo JohnsonFew months ago, I went to Ashburnham Place, a Christian conference and prayer centre set in glorious East Sussex countryside for church groups, retreats, holidays and conferences with one of my mentors Joe De Souza, a top rated motivational speaker.
---
Getting What You Really Want
Everyone wants something in life, love, money, success, recognition ..
---