Define Your Own Future - Shatter The Crystal Ball!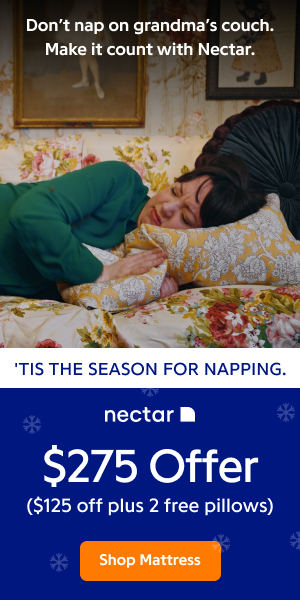 When I decided to look into remote viewing, I had the impression that it had some bizarre metaphysical and psychic associations. But, in reality, remote viewing is a natural and 'taught' method of probing remote locations in the past, present, and future. As I learned and experimented, one of the important things that I discovered is that you cannot accurately predict the future of any person or event. Of course, some would argue this point and I would probably agree that we can 'see' the future. But, what I mean is, the future changes far too rapidly based on our experiences and directions for anyone to be truly accurate.
--- My crystal ball ... ---
When you visit a psychic and ask them to tell you about your future, in some cases, they can be quite accurate. But, realize that your future is only accurate as long as you're heading down the path chosen at the time of the reading. However, if you change your path, your entire future 'rebuilds' to accommodate your new direction and experiences.
After some work with a professional, and long-time-involved, remote viewer, I began to understand that the past, present, and future have already occurred. This is why, through remote viewing, we can meander around the strange worlds and times in which we live, and will live.
It may sound strange, but consider that one cannot see what might happen, but only what 'has' happened in the future. Indeed, the future is just as much based on your present existence as is your present based on the decisions and experiences of your past. You cannot change your past to alter your present, but you can change your present to adjust your future!
--- I am stuck in a horrid future! ---
On the contrary, you do have three choices! The first is to continue down the path you're heading and just accept the consequences of what could potentially occur. The second is to make minor, short-term alterations in your life and hope for the best. However, the final choice is to pick a desired destination in the future, and work backward to define the future you want for yourself!
The first two choices work and they will get you there just the same. However, the third choice is the best option to take as you are dictating your future and defining how to get there. This might sound like a contradiction to everything I said earlier about the future 'already happening'. But, many of us have been brought up to accept things as they are and believe that our futures are already 'written in stone'.
Actually, even though a new future does 'come into existence' every time we make a decision or perform an action, it is not written in stone until it passes us by. At that point, you need to just accept that you are where you are because you allowed yourself to be there.
--- What's next? ---
If you believe in visiting your psychic on a regular basis, by all means continue to do so if it makes you feel better. But, realize, that everything that they tell you of your future is only a glimpse of what could be based on what is currently happening in your life. You have the choice to change it, at will!
Take hold of your future and turn it into what you want it to be. Don't just let it flounder about until it ends up someplace close to where you would like it to be. Pick a point in the future where you want to be, then plan backward to today to figure out how to get there. Once the plan is set and you're in motion, go back to your psychic and see what they say!
About The Author
Edward B. Toupin is an author, life-strategy coach, counselor, Reiki master, remote viewer, and technical writer living in Las Vegas, NV. Among other things, he authors books and articles on topics ranging from career success through life organization and fulfillment. For more information, e-mail Edward at etoupin@toupin.com or visit his sites at http://www.toupin.com or http://www.make-life-great.com.
---
MORE RESOURCES:
RELATED ARTICLES
---
Ready, Set, Action!
James 2: 17?faith by itself, if it is not accompanied by action, is dead. 24You see that a person is justified by what he does and not by faith alone.
---
Death by Overwork: Motivationally Speaking Its a Zero
The Japanese have a word for death by overwork: Karoshi. A recent survey said 40 percent of all Japanese workers fear that they will actually work themselves to death.
---
8 Super Ways To Avoid Procrastination
We are all guilty of delaying what needs to be done at sometime or another; so learning ways of how to avoid procrastination is beneficial to everyone.Although learning how to avoid procrastination is simple, applying the principles is harder as those who do procrastinate, will put off even attempting to avoid procrastination itself.
---
Just Do It!
If you run a business like I do, you probably have limited time to do all the things you need to do each day. In order to make sure I get to exercise each day, I have to get up BEFORE the chickens do - between 4:30 AM and 5AM.
---
How to Get rid of the "Overwhelm" Monster
If you wear many hats, manage a family and/or a business, it is easy to feel overwhelmed on a regular basis. Too much to do, not enough time, money, or help to do it.
---
Life Rewards Action
Thinking is good, yes it is. I strongly encourage thinking.
---
Ten Sure-Fire Rules To Put Old On Hold By At Least 25 Years
Would you like to feel and function like age 40 for an extra 25 years? Would you like to have a ton of energy, able to work at something you enjoy? Would you like to be free of many of the physical and mental problems generally considered age related?You can do it..
---
How Mind Implants Increase Business Success
If your business isn't as successful as you envision, what's holding you back? You might say it's a lack of capital, a lack ofemployees, a lack of *great* employees, a lack of time, a lack ofinventory, a lack of ..
---
Struggling With Juggling
'The trick to juggling is determining which balls are made of rubber and which ones are made of glass.' --AnonAre you juggling too many things at once and are you finding it a real struggle not to let any of the balls drop? Almost everyone is juggling more than one thing at one time or another, so how do you make sure that you can cope and not reach the point where you are tempted to just chuck everything into the air and let it all go?Juggling in itself is no bad thing.
---
What Would You Change?
When talking with people about their life, or their job, or their current situation I always ask: "What one thing would you change about your life?"People always have an answer for what would make their life better.Before you read further, think about what one thing you could change in your life.
---
7 Tips For Lasting Motivation And Greater Success
Lasting motivation is possible once you adopt an outlook that allows you to be more successful. Here are seven tips you can use today to overcome procrastination and start achieving much more.
---
Define Your Own Future - Shatter The Crystal Ball!
When I decided to look into remote viewing, I had the impression that it had some bizarre metaphysical and psychic associations. But, in reality, remote viewing is a natural and 'taught' method of probing remote locations in the past, present, and future.
---
Its Not Your Fault
Have you ever wondered what's really holding you back from achieving all your dreams and making the money you really want to make?Well, worry no more. It's not your fault.
---
What Motivates the Motivator?
Someone wrote me an email a couple of weeks ago and said, "I would love to know what motivates YOU!" So I took them up on it and I want to spend some time telling you how I stay motivated.It is a valid question, this one of what motivates me.
---
What is Success?
Everyone wants success. People talk about setting goals and positive thinking and getting to the top.
---
17 More Things Ive Noticed Along the Way So Far
Three areas of life in which we get very little training, yet we all seem to have a strong opinion on: marriage, parenting and money.When all is said and done, it really is much simpler to succeed than to fail.
---
If You Are Rejected!
This article exemplifies the inner working of emotional intelligence. Effectively working through one tough situation at a time can build our emotional competence.
---
Day Dream Believer
I am sure you, just like the rest of us, experienced all sorts of day dreams when you were younger. Who amongst us did not find themselves, at one time or another, in the precarious position of being blissfully lost in day dream when one of our teachers called on us in class? You know how that story went.
---
How Self-Made Millionaires Overcome Procrastination
Do you want to know how the super successful overcome procrastination?One fascinating hallmark of all highly motivatedmillionaires is their strongly held conviction that theywill succeed. Whatever it takes and despite any challengesthat crop up.
---
The Default Setting
In the coaching relationships I have with our clients, the major problem I see is that individuals end up in the same place - over and over and over again. They mean to save money and build wealth, only to end up (again) with "too much month at the end of the money.
---