About That Dream...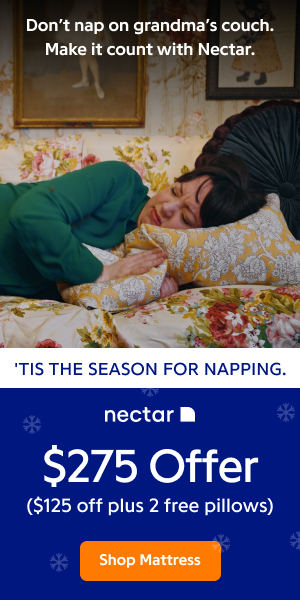 About that Dream...
Remember your very first job? That all-grown-up feeling! Your own money to buy things... That feeling of independence!
Do you still have that excitement today? Do you jump out of bed, eager to start a new day? Or are you tired, even slightly depressed?
Perhaps you've lost touch with your own special *dream* over the years. What was your dream? Have you thought about it lately? Acknowledging your dream can free you up to remove the obstacles...
Those Nasty Obstacles
What's keeping you from your dream? Start a small list of things you consider obstacles in your way. Are they *Time,* *Energy,* *Money?* Is your life just too stressful? Brainstorm some solutions and write them in the column next to the obstacles.
Each of the above were obstacles for me. We were about $14,000 in debt (credit cards and school loans). I was working 40-60 hours a week -- just to pay the bills. I was using my energy to work for *things, * leaving none for pursuing my dream.
The Negotiation
If you could trade something for your dream, what would it be? If you wanted it so badly you could taste it -- how could you make it happen?
I wanted to work part time and pursue my writing. I negotiated with myself. If I could learn to live on 20 hours pay per week, I could go part time. Two and a half years later, we were debt free with a small nest egg. Our spending was minimal. I had finished the first draft of my book a year earlier. I moved to part time, evening hours, and my new job was now 3 miles from home. My immediate goal of part time had spurred me on.
What could you negotiate with yourself today - to pull your dream a little bit closer? How about making a small deal with yourself? If I (fill in the blank), then I could (fill in the blank). Who better to negotiate with?
Which Way to Easy Street?
There is no Easy Street (at least not on my road map). But there is that road less traveled... with a few obstacles along the way. My husband lost two jobs soon after I made major changes in my life, the first just months later. It wasn't easy, but I had Plan B ready to go.
What's the worst thing that could happen if you take a different path? Beneath your obstacle list from above, jot down the worst things that might happen. In the column next to them, jot down some ideas for a Plan B of your own.
What's Keeping You?
***Time*** Instead of working more hours away from home for 'extra money', could you invest your time in planning and saving for your dream? Do your current activities move you closer to doing what you'd love to do?
***Energy*** Short on energy? Try blowing the dust off your dream. You'll be amazed at the renewed energy you'll have! Eliminate energy wasters -- things that don't move you forward.
***Money*** What spending can you 'exchange' if it means finally living your dream? Money I spent weekly buying books is now funneled back into my dream. Trade your current spending for your dream. You'll be wonderfully surprised at how much money you'll *find* for your dream!
(c) 2003 Darlene Arechederra
About The Author
Darlene Arechederra is author of Rat Race Blues-How to Break the Stranglehold. Do what you *love* to do for a living -- not what you *have* to do! Darlene offers hope and help in *finding* money, time and energy to support your dreams. Fr*ee weekly newsletter with mini-assignments and rewards to get you back on track with your money and dreams. http://www.RatRaceRemedies.com.
---
MORE RESOURCES:
RELATED ARTICLES
---
Harnessing the Power of the Unknown: Move from Repeating the Past to Re-inventing the Future
The Unknown - it is scary territory for many, something to be avoided for others and shameful for those who feel they are supposed to know everything. What is your relationship with the Unknown? Take a moment to ponder it because your attitude towards and experience of this is what governs your ability to create, to innovate and truly bring more of yourself out into the world - in short to be successful.
---
Three Fs and a Challenge
It's no secret that life is a tricky animal to understand and it's even harder to tame it so that it delivers what you want. But from my work in the world of personal development I've figured out three simple things that can transform any situation, any problem, any issue.
---
Action Rules - Just Get Started!
'Action Rules!' in the Getting Goals Game. It is the number one most important step to achieving your greatness.
---
Get The Man Right
One Saturday morning, a minister could not think of a sermon to write. He simply could not get inspired.
---
Motivation: The Power of Asking
Very shortly, in this paragraph, I'm going to share with you how to get just about anything you want. I usually try to keep things very simple and useable.
---
Life After Prison - The Road Home, Vanishing Dreams
The basic trauma of being locked inside of a penal institution is often overlooked. The effect this system has on a person is very hard to imagine.
---
Forward Motion
The natural cycle of life is to grow and move forward but moving forward brings with it an element of the unknown. It is human nature to fear the unknown.
---
Tips for Mastering Visualization Techniques
Visualization is creating a mental picture of something. Visualization is important because it makes the future become more clear.
---
Listening Skills
Listen to win SalesVery few people are good listeners. In your everyday life how many people can you remember who are good listeners, people who remembered your name or what you said.
---
If I Had 24 Hours To Live
A few years back, the ex-recording artist, turned Pastor, turned recording artist again, Mase, had a record out called "If I Had 24 hours to live?"During the song, he, and a couple of other rappers, stated what they would do if they had 24 hours to live.For some reason, when I sat down to write this newsletter, I thought of that song, "If I Had 24 hours to live?"What if you found out that you had 24 hours to live?Think about it for a moment.
---
Decide
Where do you want to be in a year? In five years? In ten years? Is what you're doing now -- the way you're living, your friends, your habits, your focus -- Are all of these things moving you in the direction of your goals? How does it look?Are your habits the kinds of habits that the person you're going to be in two years would have? Are your friends or associates, or whatever you call the people you hang out with the types of people the you you're going to be in five years will want to know and be with?What about the things your mind gets hung up on? Your focus. Do you even know what your focus is?If you and I were sitting together right now (and pretend we are) What would your answer be if I asked you where you're going? What are you focused on accomplishing or achieving? You are certainly focused on something.
---
Make Motivation Stick
Motivation is the elusive elixir. Not only does it help people do good work, and do it faster, but it also helps them feel good about it while they're doing it.
---
Keeping Your Eyes Wide Open: A Letter to a Grandson
One day, a young man was cleaning out his late grandfather's belongings when he came across a bright red envelope. Written on the front were the words, "To my grandson.
---
Walking a New Road
(excerpted from the Take Charge of Your Life 6 CD series)Here is a good question to ask yourself. Ten years from now you will surely arrive.
---
What Motivates You?
As a life-long student of personal development, I've attended dozens of motivational seminars, listened to hundreds of tapes, and read untold books on the subject of motivation . I've presented motivational seminars.
---
Change 101: How to Get the Changes You Desire
Here's a bold statement:Change can be simple and easy.It really does not have to be so hard, although sometimes we make it much harder than it needs to be.
---
Ask Your Question - Get what You Desire
"Questions get answers, advice, opinions, beliefs, impressions, stories, and more questions. Questions are about life, people, careers, achievements, facts, and faith.
---
How To Be Motivated Without A Motivator
Many professionals spend their entire careers working under managers or supervisors that don't truly understand the importance of motivation. This lack of understanding results in one of two things: 1) Low performance and productivity of the organization and staff or 2) Self-motivation of the professional, which results in high performance, satisfaction, and productivity.
---
How Are You Feeling? Its More Of A Brain Question Than You Think
How you respond to How are You reveals a great deal about you."Hi! How are you?""Not bad, you?"How many times have you started a conversation this way? I'll bet you do it nearly every time you say hello.
---
The Undeniable Power of a Mastermind Group
A Mastermind is a group of individuals who are joined inpurpose. All bringing their collective talents andexperiences to the achievement of a common goal.
---