A Reality Practice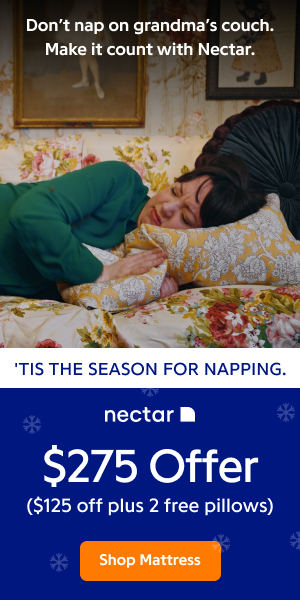 Suggested practice to gain freedom from self-limitation.
It is suggested that what is actual and real in the world can only be experienced in the ongoing moment (by moment) and that to be fully in the moment can only happen if all ideas and beliefs about it are gone from the psyche - including the sense of "I", of self identity.
Look at every idea, belief, or truth about life, no matter how unquestionable it may be, and ask: "Is this thing I believe, or someone else wants me to believe, actual and demonstrable to me or others? (For example, "We all have souls": Ask, "Show me.")
If it can't be shown or isn't demonstrable in any way that someone who doesn't already believe it can experience, then just put it aside.
Not believing it or disbelieving it. (The idea being believed may actually be a reflection of what is real. Blind disbelieving can also be a manifestation of some other belief.)
(A suggested definition of Belief: "An idea of how things are that is only demonstrably real to those who hold the same idea as real.")
The more we put aside all ideas about what is real, the more we will begin to experience and live what is real, with an increasing clarity and freedom.
It is not as easy as it may sound, because most of our ideas and beliefs are so built-in to our natures that it is almost impossible to see them.
Also, the mind can take on new ideas such as "I'm now free of all beliefs" as another belief. Our psyches are very clever at this, so great diligence and attention is needed to not be taken in by more and more subtle beliefs.
As a "spiritual" practice, this has directness, simplicity and tangible results.
It needs no acceptance of complex idea structures that we need to believe in or practice, to become "enlightened", whatever that idea means.
It only needs our real intention for complete self honesty and the paying of full objective attention to what is in front of us.
Of course, this article also needs to be put aside and not believed or disbelieved - just pay attention to what is in front of you at any moment and discover for yourself what is actual and real.
About The Author
Years of research into consciousness, zero-point physics theory, emergence theory, memes and many other new understandings coming out of mathematics and physics.
Ongoing work as relationship therapist is bringing deep revelations about the nature of our psyches.
Author/illustrator children's books (e.g. I Wish My Dad Was A Pirate). Music CD (The Nothing Booth).
Related web site: www.becomereal.com. For online access to unique self growth process.
---
MORE RESOURCES:
RELATED ARTICLES
---
Choosing Your Vision
There is a new television show, called Blind Justice that will be replacing NYPD Blue. The show follows a Detective who, at the prime of his life and career, loses his vision in a heroic attempt to thwart a bank robbery and save other police lives.
---
Taking Action NOW: 9 Key Strategies...Part I
Awareness, understanding what impacts you!Awareness makes it possible for you to begin to understand what is happening in your life, what is missing in your life, or even what you did or didn't do to be happier than you are now.Without awareness your understanding can be incomplete.
---
Live On Fire
Words seem inadequate to describe the beauty and abundance that surrounds us during the month of October in New England. It's as if Mother Nature has taken her paintbrush and with broad strokes has set the landscape ablaze in color.
---
Overcoming Procrastination
What are the reasons that YOU procrastinate?Are you a perfectionist?Do you procrastinate on projects that you dislike?Do you over schedule yourself?Do you have fear of failure?Or maybe fear of success?Perhaps you dislike or disagree with the person delegating the job?Do you lack clear goals?There are many reasons for procrastination, but only one result. Stress, anxiety, and a great amount of wasted time.
---
Stick With the Winners
Here is an interesting quotation from Stephen Walsh."We're building up and tearing down, in everything we do.
---
Make The Most Of Today
"Look at a day when you are supremely satisfied at the end. It's not a day when you lounge around doing nothing; it's when you've had everything to do and you've done it!" - Margaret Thatcher (Former British Prime Minister)"Ah! But today is the only day you are alive.
---
Two Ways to Feel Fear
In a memorable Depression-era radio speech on the radio, President Franklin Roosevelt declared, "The only thing we have to fear is fear itself."He was dead right.
---
Perseverance As A Virtue
"Through perseverance many people win success out of what seemed destined to be certain failure." - Benjamin Disraeli (1804 - 1881) - British Statesman, Prime MinisterLet's face it: life is tough.
---
Five Ways to Stand Out from the Crowd
Some people are content to just to be another face in the crowd. By assuming this attitude, they are saying, in effect, to the rest of the world, I'm just average; there's nothing special about me.
---
Contemplating Change And Moving Into Action
Do you ever have the sense that there has to be more to life than what you are presently experiencing? Those are the moments in time where you become consciously aware of your problems, and awaken to the possibility that change could occur. Perhaps you've noticed yourself seriously considering making some changes surrounding your food habits or your weight.
---
Discover How to Stay Motivated and Be Successful
If you surveyed 50 people asking each their definition ofsuccess, chances are you would receive fifty different answers. Even so, there are certain steps everyone must follow in order tobe successful.
---
7 Reasons To Stop Procrastinating Today
Procrastination is a delay tactic that has the ability to choke your dreams and abort the plans and purposes you have for your life.It has to be nipped in the bud.
---
Succeed Like the Super-Successful
Two undeniable traits of the super-successful are: their belief in self, and an uncompromising expectation that they will succeed ..
---
Mind Power
King Solomon said "As a man thinketh in his heart so is he as he continues to think so he remains. Aristotle said "What we expect that we find.
---
8 Super Ways To Avoid Procrastination
We are all guilty of delaying what needs to be done at sometime or another; so learning ways of how to avoid procrastination is beneficial to everyone.Although learning how to avoid procrastination is simple, applying the principles is harder as those who do procrastinate, will put off even attempting to avoid procrastination itself.
---
The Most Courageous People in the World
Who are the most courageous people in the world? Armed services? Coastguards? Astronauts? Firepersons? Explorers? Mountaineers? ??Sports? For us, the most courageous people in the world are those who are committed to discovering how they can get the best out of themselves. Individuals, who are committed to learning about and changing, their habits and beliefs in order to fulfil their dreams.
---
Walking a New Road
(excerpted from the Take Charge of Your Life 6 CD series)Here is a good question to ask yourself. Ten years from now you will surely arrive.
---
The Seven Keys to Motivation
Motivation. It's a complicated subject that is studied by many and understood by few.
---
How to Beat Procrastination and Self Doubt
Fear of failure (or success) and a lack of energy leads to procrastination. People who procrastinate become frustrated and generally accomplish nothing.
---
Gremlins! Time to Take Control
It is a wonder we can function at all. Each of us has multiple personality types all crying for attention.
---