Courage Is A Gift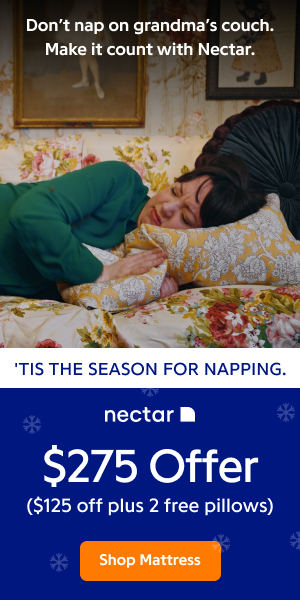 "It is not what happens to you, but how you react to it that matters. -Epictetus, the 1st Century Greek Philosopher
Courage is daring to be? Brave. Enterprising. Bold. In your business or personal life, how often do you question your thoughts, your actions, or your motives? When you don't exercise the ability to always test yourself, you may lose not only your confidence, but more importantly, you lose the ability to focus, to know yourself, your friends, and your customers.
When faced with decisions and challenges, asking yourself questions every day, every hour, every moment gives you the courage to discover what is important to you and what a particular situation means to you, and what result or solution you'd like to accomplish.
Not many people experience life the way they want it to be. If things don't work out the way you want, don't find someone else to blame. Know what goals you want, then question your actions in reaching them. Compare your answers to what others may wish for you. After all, having a successful business or a life of contentment, requires you to know yourself and the goals that are best for you.
Courage is getting in the habit of looking inward and going with your highest feeling of what's true and what feels right for you. Apply this inner evaluation in your business and in your personal life. This is important if you wish to grow and stay successful. It works!
Have the courage to be curious (not nosy!). A quest for knowledge about life and the people you interact with is good. Look for answers to whatever you plan to do. This keeps you thoughtful. Keep a journal if it helps. Over time, you can look back and discover the results of your actions (or reactions) to certain problems. Then when faced with future or similar problems, you'll have a ready solution.
Realize your weaknesses and work toward improving them. Continue to renew yourself and remember that life has a way of constantly testing your ability and courage to deal with it. When you can learn to appreciate the challenges in both your business and personal life, you find inner strength. Then you're able to bring about an inner peace and spirituality that gives you a good tool for building self-confidence and self esteem.
There's something inside each of us that fuels our motivation, our passion, and our reason to succeed. Keep encouraging yourself to take the necessary risks to refuel your confidence. Question your motives. Then search for the answer. Question any doubts you or others may have about your courage to succeed. You are what's important.
Don't let negative thoughts get in the way of your progress and your goals. Control your thoughts. Think about what's important to you. When your thoughts are positive, they have a way of replenishing your courage. No matter how often unpleasant or difficult challenges get you down, don't give in to negative thinking. Just pick yourself up and move on. Focus on what gives you your strength and uniqueness.
Remember: motivation, passion, and your reason to succeed in life, as well as in business, are essential requirements to reaching your goals. Live life in a constant state of awareness, with peaceful thoughts, a dash of forcefulness, and a good measure of faith and spirituality. You will then be exercising your gift of courage.
###
About The Author
Gerri D Smith is publisher and host of multiple Gateways to inspiration, motivation, and information for individuals, small business owners, and entrepreneurs. Gerri's internet business resource creates ways for you to unlock the doors to success and income. To help you reach more of your personal and financial goals, become one of the exclusive subscribers to her Free Monthly Newsletter.
For details, visit: http://www.distinctivebusinesswomen.com. Or, send your correct email address with: "Subscribe to DBW's Newsletter-9AC" in Subject Box and mail to gerri@distinctivebusinesswomen.com
---
MORE RESOURCES:
RELATED ARTICLES
---
Half Dome, A Story About Your Future Success
The physical journey mirrors very accurately the spiritual journey of your own life. It was one of the toughest things you've ever done.
---
Back to Boot Camp
You know, whenever you are going to make a major change and begin to undergo a different lifestyle, it is probably good to make a massive move in that direction. Think about it.
---
What Makes You Special?
Many people are too busy today trying to fit themselves into the image of other people. This ranges from physical appearance to dressing mannerism right to extreme character imitations.
---
A Burning Desire
"Mommy, he's doing it again." I yelled as I came running into the kitchen where I knew I would find Mother.
---
Ideas Abound - But Youve Got to Take Action
Whether you are aware of it or not, we are all blessed with any number of wonderful ideas at virtually any given moment. What happens far too often however is that we ponder for a bit about the idea.
---
Breaking Even: When is Enough, Enough?
I had the most interesting discussion today with a friend of mine. He and I were chatting about the economy, his job, families, and life in general.
---
How to Become an Effective Self-Help User
"Know Yourself" That's what the big guy said way back when? Was it Aristotle, Plato or Socrates? Anyhow, that's the essence of what this article is about.You are a "self-help" seeker and user.
---
A Wake Up Call
The story below is a true story that happened in September.During the month of September, a dear friend of mine lost her husband suddenly in an accident.
---
Increase Your Energy!
It was only about 18 months ago that I could not even keep up with a 90-year old's energy levels. At my partner's family functions, I often sat with his grandmother who, by the end of the evening, was still lively and chirpy while I was barely able to keep my eyes open.
---
Walking a New Road
(excerpted from the Take Charge of Your Life 6 CD series)Here is a good question to ask yourself. Ten years from now you will surely arrive.
---
Motivation: The Power of Celebration
CherishEnthusiasmLive with passionExcitementBeliefRejoiceAttitude and ActionTimeImaginationOpportunityNowCherish - your life, your loved ones, your work. My dictionary defines cherish as "to hold dear to you.
---
The Solutions to Lifes 10 Biggest Problems!
Every day clients tell me about their problems, often in great detail, and I've noticed patterns that show up over and over. For many people, life's problems are viewed as "not enough money" or "not enough time".
---
A Reality Practice
Suggested practice to gain freedom from self-limitation.It is suggested that what is actual and real in the world can only be experienced in the ongoing moment (by moment) and that to be fully in the moment can only happen if all ideas and beliefs about it are gone from the psyche - including the sense of "I", of self identity.
---
Teaching kids -- UGH!! (...and what I learned from it)
I have a confession to make: I don't like working with little kids.Don't get me wrong.
---
My Grandmother Never Had a Degree
There were four generations sitting at the kitchen table, smacking on Mommy's delicious meal-somehow we never made it to the dining room. I smiled to myself when I thought of how fabulous this truly was--sitting here, next to my grandmother, my mother, my father, my sister, my children and my niece-celebrating Mother's Day.
---
Change Your Life For The Better!
Are you still hoping and waiting for someone somewhere to come to your rescue, wave a magic wand and instantaneously change your life for the better?Are you praying that you will one day win the lottery and dramatically alter the financial quality of your life?Are you sitting behind your desk, daydreaming and hoping to one day rise to the top level of management without much effort and hard work?Are you hiding in the background, silently praying and hoping that you will find favor, get noticed and be thrust into the limelight of your destiny?If you are tired of hoping and endlessly waiting for something positive to happen or someone to come to your rescue, make a deliberate decision today to take charge of your own life and begin to lead a fulfilled and productive life.4 things to consider as you decide to change your life for the better.
---
Right Action & Right Effort: The Keys to Martial Arts Mastery, Keys 3 &4
In the philosophical teachings that form the base for our Warrior Concepts Life Mastery Program, there is a model by which we can examine our thoughts, words, and actions from eight distinct perspectives. These eight "paths" which contribute to both who we are and how we associate with the world around us include our:1.
---
How to Get Rid of Inaction Paralysis!
How many times have you come up with a brilliant idea only to find yourself paralyzed with inaction and wondering/regretting why you never pursued it?How many times have you allowed those unfounded fears to stand in the way of your progress? How many times will you keep allowing inaction paralysis to rob you of the life you want?Whether you want to start a business, write a book or are looking for a new job or new clients, if you want to get results?you must act when your emotions are still high and the idea you have is sizzling hot! This is usually the time when the idea is so powerful and clear in your mind. You feel confident and enthusiastic?from this vantage point "anything is possible.
---
I Give Up! How to NOT Say Those Words!
Boy, I tell you..
---
Personal Safety: How To Avoid Accidents And Live A Safe, Longer & Happy Life
Have you ever had an accident?Do you value your personal safety and that of your family?Most accidents may not be just accidents.Some accidents may be caused by our personal lifestyle, carelessness, wrong reasoning, faulty decisions, bad habits, wrong actions of conscious and as well as unconscious origin.
---