Cure Your Burnout!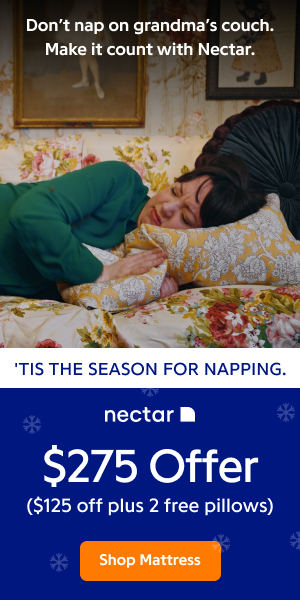 Do you ever get those Sunday night blues? Dreading the week ahead, feeling the daily grind just draining away all of your energy before the week even starts? Or what about those days where you just feel like you are going through the motions and not really being present in your own life?
We've all been there - burned out.
Recently I received the following email:
I work from a home office and my last year has been very busy. I've needed to put in some very long hours. Lately, I've been feeling pretty burned out. How can I rejuvenate my excitement in the work that I really do love? And any tips on how to avoid burn out in the first place?
Here are some ideas for a quick shot in the arm:
Enroll in a class or learn a new skill related to your field. Doing something new and out of the ordinary can be a great energizer. Don't have the budget for training? Check out www.teleclass.com; many of their offerings are free.
Change your routine. Try doing your usual morning activities in the afternoon and vice versa. This simple change can make a big difference.
Award yourself "comp time." If you were working at a corporate office you'd be rewarded with overtime pay or comparable time off from work. Be sure to do this for yourself. Schedule an afternoon to go to the zoo or meet a friend for lunch. You'll find when you are refreshed you work much more effectively. I'm sure you've heard this many times, but be sure you actually *do it*.
Suggestions for avoiding burn out:
Hate paying bills? Despise returning phone calls? Then why do it? Outsource those tasks that really drag you down and keep you from doing the activities you enjoy. Consider hiring a virtual assistant.
Reward yourself. A major cause of burnout is feeling like your hard work is not being recognized or appreciated. If you work at home and are your own boss, you may not be getting the kudos you deserve. When you land a big client, treat yourself to a professional massage or dinner at a nice restaurant. When you do something significant, print out a certificate of achievement for yourself and display it where you can see it.
Don't allow yourself to be a burnout victim! Take action today or prevent or treat your burnout -- both you and your business will benefit.
About The Author
Written by Megan Corwin, Personal Coach. Visit www.megancorwin.com or email megan@megancorwin.com to schedule your complimentary 30-minute coaching session and to find out how a personal coach can help you have more time and energy for the things you enjoy.
---
MORE RESOURCES:
RELATED ARTICLES
---
Are You the Motivator
We're all aware of how important teamwork is and how an inspired team, working together toward a clearly defined goal, can accomplish tremendous results. But how do you get all co-workers to pull together and realize they are a vital link in a much bigger picture?Remember that individuals make a team.
---
Heres How Tiger, Oprah, And Spielberg Stay Motivated
I want to share with you a powerful principle that I've usedto change my life and that you can use to unleash your greatness.Tiger Woods knows this.
---
How Poor Are You!
Do you want to know your poverty graph? You are poor if you:- do not have a firm commitment with yourself to succeed- do no set goals and follow them through- do not put your best efforts at work- do not keep yourself updated on new information and technologies- do not adopt a positive attitude and get rid of negative thinking- are not strong enough to accept the challenges of day-to-day life- are not ready to take any risk due to fear of failure- lack self respect and respect for others- discriminate people on the basis of religion, belief, cast, creed, nationality, etc.- do not appreciate the good work done by others- do not apologize to others for your misdeeds- do not help the people in need- do not thank God for all that you haveThe list goes on and on.
---
Dont You Quit!
"A man who has nothing to die for is not fit to live." -Martin LutherYou sat in that secret corner of your room.
---
7 Hot Tips For Self Improvement Part 2
Self Improvement Tip 4 Don't procrastinate! The more you put something off and something else off, the more all your undesirable chores pile up.Until they're an insurmountable task that would make a paid cleaning crew shudder.
---
To Boost Your Brain, Move That Body!
If you really want to be at your absolute peak mentally, if you want to have a dynamic and well functioning brain, an essential component of your program must include regular physical exercise. Does that surprise you?You might wonder why physical exercise is important if your main priority is to improve the functioning of your mind.
---
How Great is the Strength of Your Belief?
Be careful what you believe because that is what you will experience. Your belief system is a mechanism which is uniquely yours.
---
Grit or Grace?
The grit of life is hard to swallow. You make a presentation atthe office and someone points out a small mistake.
---
Why are You Living?
It was 4,O'Clock in the morning, my regular time to leave my bed and prepare myself for the day's activities. But today, it was special?some thoughts were troubling the peace of my find.
---
Motivation: 5 Powerful Emotions You Can Use
Experiencing strong emotions is not uncommon. What is uncommon is applying these emotions to motivate you to change and grow.
---
Define Your Own Future - Shatter The Crystal Ball!
When I decided to look into remote viewing, I had the impression that it had some bizarre metaphysical and psychic associations. But, in reality, remote viewing is a natural and 'taught' method of probing remote locations in the past, present, and future.
---
How To Avoid Being Labelled As Average
When your life is over how will you be graded? Will you get an A or a B or will you get a C Average? Will your time on this earth be rated as average? None of us want to be average. We all want to be successful.
---
It Is Up To You
One of the first things successful people realize is the old adage, "if it is to be, it is up to me." That is, for you, the fact that your success and your course is up to you.
---
Motivation and Success: Improved Techniques
Changing our internal programming that limits us has never been simpler or easier; we just expect it to be more complex! When we associate images or objects that provide a state of relaxation and joy we create a receptive environment for the unconscious mind to accept powerful motivation and successful results.Founding Father of Autosuggestion:In the late 19th and early 20th century Emile Coue (a chemist who became a hypnotist) experimented with autosuggestion techniques with great results.
---
10 Things To Do This Summer
Looking for a summer project? How about working on who you are, and what kind of life you really want to live? Here's some ideas.1.
---
Discover How to Stay Motivated and Be Successful
If you surveyed 50 people asking each their definition ofsuccess, chances are you would receive fifty different answers. Even so, there are certain steps everyone must follow in order tobe successful.
---
Ignite Your Life!
Where have you come from this past year? What have you accomplished? Don'tlike the answers? Wish you had better ones, more fulfilling ones? You can -just one year from now!You have within yourself the power to decide that when someone asks you justone year from now, "What did you accomplish in the last year?" you willrespond, "Let me tell you - I was on fire!"You aren't getting any younger, and neither am I. If nothing changes, nextyear you will be one year older and still stuck in the rut wondering whenyou will achieve your dreams.
---
Everything Going Against You
"When everything seems to be going against you, remember that the airplane takes off against the wind, not with it." Henry FordWhen everything is going along smoothly, you feel like nothing can stop you.
---
Overcoming Limiting Beliefs
It is not just new age hype, studies in the area of quantum physics are leading to a growing acceptance of the theory that we can control the outcome of events by concentrating on changing our thought patterns and focusing on our preferred result.The thoughts we sow are as influential as our actions on the harvest we reap.
---
Glass Half Full
YES MY GLASS IS ALWAYS HALF FULL AND YOURS CAN BE TOO!Clients, friends and colleagues often comment on the fact that I am a walking and talking field of positive energy. They wonder, often in amazement, how I keep a balance of calm and joy on a day to day basis.
---