10 Ways to Overcome Procrastination: The Challenge for Tomorrow!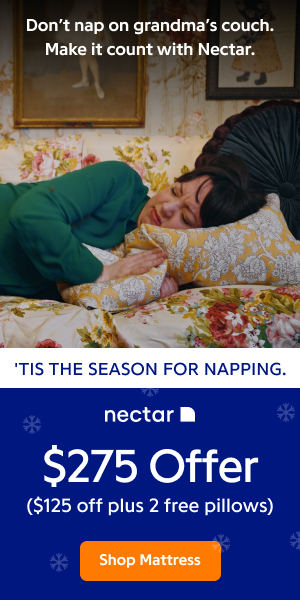 Did you realize that as much as 47% of the time we spend on-line has nothing whatsoever to do with our work? In 1978 15% of the population stated that they do procrastinate somewhat. Only 1% admitted to chronic procrastination. In 2002 the numbers quadrupled! 60% of people stated that they experience mild to moderate procrastination in their lives and 6% stated that procrastination ruled their lives! In this era of "distraction overdose", make the decision to overcome procrastination by applying some or all of the following techniques.
1. Live by the Law of More Effort. As you accomplish an important task, you will feel a surge of energy and enthusiasm. Completing the task will trigger the release of endorphins in your brain, causing you to experience a natural high. You will actually become addicted to this feeling as you continue to complete challenging and important tasks. So, as you put forth more effort, you will want to continue to put forth more effort.
2. How's your energy? There are many things you can do to increase your energy stores, including getting 8 hours of rest each night. I know you are saying, "I'm lucky if I get 6!" With better planning & organizing, you can not only get 8 hours of sleep, but you will also have time for #3.
3. Exercise & eat right! Yes, that's right. If you take the time to exercise, you will actually have more energy and will procrastinate less. Also, avoid those simple sugars that "give you a boost". It may give you an immediate rush, but you will "dump" just shortly there after. Eat complex carbohydrates which provide a slower, steadier release of energy throughout the day.
4. Improve your goal setting techniques. Do we eat the elephant all at once? No. We do it one bite at a time. Do the same with your goals. Take your larger goals and break them down into a series of smaller, more attainable goals. Write them down, be specific and put a date on them. A goal without a date is just a dream. Make sure they are challenging and schedule your repetitive goals (ex. workouts) at the same time each day to develop a routine.
5. Make lists and work from them. No one likes to work from lists. You feel like your mother is controlling your every move. But this keeps you organized. Have a daily, weekly and monthly list of things you need to do and add to them as necessary.
6. Make your own "top ten" list. Write down ten things you want to accomplish in the next year. Write these out as if they have already happened, in the present tense. Post them where you will see them daily and while you're at it, read them out loud daily. Self-talk is very important. (That's for another top 10.)
7. Select a favorite from your list. Which item on your list will push you forward 100% in your career, personal life, etc. when completed? Come up with an action plan for achieving that goal first and write it down.
8. Find a system that works for you. There is no cookie-cutter approach to overcoming procrastination. A system that may be very successful for one person, could fail miserably for another. Try different "programs" on and be patient. You will find a system that fits you perfectly.
9. Don't give up! We can all develop the habits of focus & concentration if we commit to it by making the decision, developing the discipline and staying determined.
10. Just do it! I realize this phrase is completely over-used, but let's face it, it applies. Sometimes we just need to buckle down and complete that unbelievably miserable task that we have been dreading for so long. I guarantee you that you will have more energy when you are done.
David Allen says, "Much of the stress that people feel doesn't come from having too much to do. It comes from not finishing what they have started."
About The Author
Lisa James is a personal coach and founder of Code 10 Coaching. She brings a unique perspective to the coaching arena as she was in Law Enforcement for 10 years dealing with conflict resolution and crisis management. She teaches the importance of Goal Setting, Self-Talk and Personal Development in business and other aspects of our lives. Lisa has studied coaching and Self-Talk under the guidance of Shad Helmstetter and graduated from The Life Coach Institute in 2001. A believer in life-long learning, she continues to advance her expertise in coaching and personal development at The Schools of Coaching and CoachVille.
---
MORE RESOURCES:
RELATED ARTICLES
---
How to Use the Power of Words to Your Benefit
Someone I know maintains that "motivational words are great coming from philosophers, but that's because they're not in the real world." The power of words can be an incredible aid to helping us remain motivated and focused.
---
Correct Your Mindset and Expel The Fear
The main problem with many of us is we loose our direction in life. We have great aspirations upon leaving school or college but then just loose direction or do not know how to achieve our dreams.
---
How to Eat an Elephant
I recently returned from a wonderful vacation in the U.S.
---
Motivation: The Power of Action, Part 2
The Three D's of Action are Decide, Do and Distinguish. Let's look at each of these in detail.
---
Maximizing Your Potential by Definition
Someone once pointed out to me that in many of my presentations focusing on my theme, Maximizing Your Potential, I did not define potential specifically. Allow me to do so now.
---
Ten Tips to Create More Life for Your Life
When people begin to investigate career change, often they don't want a new career at all. They love their career -- but they also want time for creating a life outside work.
---
Prime That Pump! Part 3
How healthy is your vision of yourself? How does your mental image of yourself stack up against that of, say, some hero of yours? Let's find out.Take a few seconds and picture yourself in your mind's eye.
---
ABCs for High Achievers
A im for what you want by focusing clearly on priorities.B elieve in yourself and your goals, and then begin to strive for them.
---
March Madness - Give Me The Ball!
March madness is great to watch not because I havebasketball ability, (you can tell that by myheight), but because every year there are somegood players that become great players. Some ofthe tournament games are nail bitters and comedown to last second shots.
---
Self-Improvement-Inspiration: How to Exit Your Own Rat Race
We can all get in a rut from time to time. Who hasn't had a moment in their lives where you've asked yourself the question: "Why am I doing this?"Whether it's who you've become, the business you are in, your career, relationships, where you live or all of the above - sometimes you realise you're just not where you want to be - and you're not sure how you got there! It sure feels like your own version of a rat race though.
---
These Are The Good Ole Days
I am sitting here at a public access wireless location and can't help but listen to some of the conversations going on around me. One group of senior citizens is talking about "the good ole days" with a touch of whimsy in their voices.
---
What Motivates You - Desire or Fear?
The energy of desire is a powerful motivator and creative force. Yet we must state our desires clearly with the rewards of success in mind.
---
Maintaining Your Motivation
I recently spoke to a group of sales professionals at the end of their training conference. The attendees had participated in many learning sessions over a two day period - most of which were product related.
---
How To Create A Dream
All of us have a vision of our own possibility. Yet few achieve the success that our heart's desire.
---
Recommendations for the Best Personal Growth Books
I can't stress this enough: You've got to motivate yourself in order to motivate your team. You don't motivate people, they motivate themselves (or they don't).
---
Cure Your Burnout!
Do you ever get those Sunday night blues? Dreading the week ahead, feeling the daily grind just draining away all of your energy before the week even starts? Or what about those days where you just feel like you are going through the motions and not really being present in your own life?We've all been there - burned out.Recently I received the following email:I work from a home office and my last year has been very busy.
---
Raising The Bar
One of the most popular events in the Olympics is the pole vault event. We all watch with amazement and anticipation as the competitor runs full speed down the track with a long pole in his hands.
---
9 Great Ways To Change Your Life By Changing Your Motivation Style
If you are not as productive as you'd like or tend to procrastinate, you can become motivated by changing your personal style. The trick lies in making the activities you put off more interesting, easier, and less unpleasant.
---
Come Alive!
As many of you know I have a passion for helping people identify their dreams and go after them. What you may not know is that (much to my surprise) I have uncovered a spiritual aspect to my work.
---
Everything Going Against You
"When everything seems to be going against you, remember that the airplane takes off against the wind, not with it." Henry FordWhen everything is going along smoothly, you feel like nothing can stop you.
---