Make Up Excuses Why You Can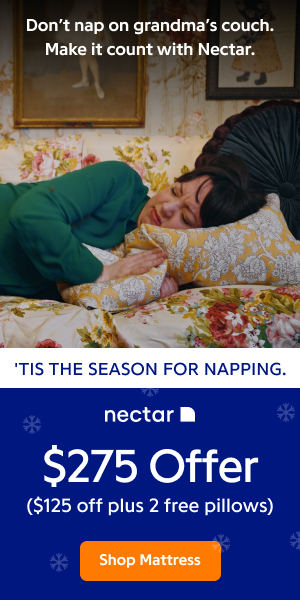 We all have excuses as to why we can't do something. Ask anyone and they can give you a million excuses why it can't be done, why they haven't moved forward on their goals, and on and on. Making up excuses takes a lot of energy and time. So since, as humans, we seem to enjoy making up excuses, I have a great idea. Lets make up excuses why we can.
Since we all are experts in making up excuses, we won't need much training in this area, just a shift of focus. Instead of focusing on what we can't do, lets focus on what we can do. Instead of coming up with all kinds of excuses why it won't work, lets focus on why it can work. Get the idea?
Instead of focusing energy on excuses that don't serve you in moving forward, make up excuses that inspire and enthuse you to do what you want to do. Excuses like "there is no time like the present, I am old enough, I am just the person to do the job, I know all the ways it can work." Actually, there are an unlimited number of excuses as to why you can. Be creative and think of as many as you like.
About The Author
Coach Lee is a Certified Master Coach specializing in working with business owners and professionals in being more profitable and productive while staying sane and balanced. Coach Lee is the publisher of the award winning e-zine, 365 Days of Coaching, because life happens every day. Visit Coach Lee at her websites coachlee.com and 365daysofcoaching.com. True Direction, Inc. Copyright
---
MORE RESOURCES:
RELATED ARTICLES
---
Citizens of the Land of Opportunity
"We hold these truths to be self-evident: That all men are created equal; that they are endowed by their Creator with certain unalienable rights; that among these are life, liberty, and the pursuit of happiness." --The Declaration of Independence, July 4, 1776In a crowded, airless room in the city of Philadelphia 228 years ago this week, a group of men solemnly stepped forward, one by one, and affixed their names to a single sheet of paper -- each man knowing that if they faltered in their collective vision, purpose, commitment, or action, he had just signed his own death warrant.
---
7 Hot Tips For Self Improvement Part 2
Self Improvement Tip 4 Don't procrastinate! The more you put something off and something else off, the more all your undesirable chores pile up.Until they're an insurmountable task that would make a paid cleaning crew shudder.
---
Get Started! Do Something!
This is about getting started. Taking that first step.
---
Are Millionaires and PhDs Really Smarter? The Answer May Surprise You!
I've had a vast array of job experiences. While in high school, I worked as maid for a local motel.
---
Is Work Still Necessary?
I have a confession to make - several confessions in fact.I have at times been stupid enough to believe that work is not necessary to make money or achieve success.
---
Prime That Pump! Part 2
In Part 1 of this article, we talked about reaching our goals as largely a matter of following through on desire, vision and action. The difficulty for most of us lies in continuing to believe that our efforts will ever bear fruit when these fruits have not yet begun to materialize.
---
Change Your Life, Release Fear, and Create What you Really Want
Do you have a dream? Or do you just have a nagging feeling that life could better?Many of us have a life that we know is not what we really want, but perhaps we've become resigned to it, believing that 'this is all there is for me' or 'it's OK, really?' or even, 'it's too late to change anyway.'The reason for this resignation is usually because of fear.
---
Can One Person Increase Motivation in Another Person?
The answer is yes, of course, right? People motivate other people. After all, what about coaches and inspirational speakers? They are paid to motivate other people to do great things.
---
Motivation: The Power of Vision
Here's an interesting story from the world of race car driving. One of the most important things that beginning race car drivers learn is what to do when they lose control of the car and go into a spin.
---
The Undeniable Power of a Mastermind Group
A Mastermind is a group of individuals who are joined inpurpose. All bringing their collective talents andexperiences to the achievement of a common goal.
---
Miracles are Your Responsibility
Miracles are your responsibility! What does that mean?Simple..
---
Planting Seeds of Action
Recently, I was driving past a local nursery and saw a sign that said, "Fall Is For Planting." As I drove, the idea on the sign was gnawing away at me.
---
Gaining Wisdom
Wisdom eludes me. The more I learn, the less I think I know.
---
Hurry Up And Procrastinate
I've been meaning to write this column, but I keep putting it off. There always seems to be something better or more important or easier to write about.
---
Five Ways to Expand Your Comfort Zone
Expanding your comfort zone isn't quite the same as building self-confidence. However, the two do fit together rather nicely.
---
Harnessing the Power of the Unknown: Move from Repeating the Past to Re-inventing the Future
The Unknown - it is scary territory for many, something to be avoided for others and shameful for those who feel they are supposed to know everything. What is your relationship with the Unknown? Take a moment to ponder it because your attitude towards and experience of this is what governs your ability to create, to innovate and truly bring more of yourself out into the world - in short to be successful.
---
Its Not Your Fault
Have you ever wondered what's really holding you back from achieving all your dreams and making the money you really want to make?Well, worry no more. It's not your fault.
---
Motivation: The Power of Action, Part 1
I've heard it said that 85% of success is showing up. While that's true, in the words of radio commentator Paul Harvey, here's the rest of the story.
---
Ask Your Question - Get what You Desire
"Questions get answers, advice, opinions, beliefs, impressions, stories, and more questions. Questions are about life, people, careers, achievements, facts, and faith.
---
Your Biggest Do it Yourself Project
When I meet people and tell them what I do, I often hear, "Oh, you are a motivational speaker," with some amount of assuredness in their voice. While I realize there are many speakers that people lump into this category (some who are my friends and mentors), I strongly disagree with that label.
---