After the Storm......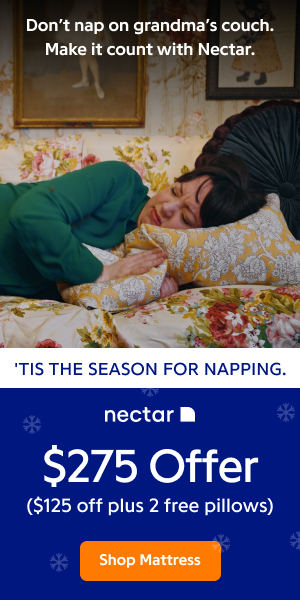 Have you ever wondered why is it that after we go through a bad phase in life we seem to come out better for it? It use topuzzle me too until recently after I stared down a gunman'snozzle I realized why.
If you have ever been in a situation like I did and survived totell the tale you would be more than grateful for everything. Andthe worst part is that my family home was invaded by gunmen whichleft us with a feeling of being so vulnerable.
I used to place few emphasis on the things that matter the mostto me in like my family, my friends and the joy I getfrom accomplishing goals and helping people.
It was after that I began to really feel the joy in seeing simplethings like the tree leaves dancing in the gentle summer breeze.It was then that I began to really appreciate the twinkle of lovein my daughter's eyes every time she sees me.
Listen, I happen to live in the crime capital of the Caribbeanwhich is Jamaica. There is not a single day that you don't reador hear negative news or stories coming your way. The causticgossip and idle chatter that surround you can make you feelmiserable absorbing all this stuff.
That's why it is important to develop a positive attitude towardslife. Developing one does not happen overnight but it can bedone. Doing things like reading inspirational literature andarticles, listening to uplifting music and having constructivetalks with others are ways to build up your positive attitude.
If more people could get access to books like Think and Grow Richand The Laws of Success among others what would be the impact on oursociety? It is materials like these that we need to use to buildup our self-esteem so as for us to have greater respect for lifeand people.
Did that gunman scare the life out of me? Hell no. Instead hemade me appreciate lifemore than ever. It made me realize that no matter what you havebeen through you can overcome. Life's too short to be broodingover what when wrong or what might have been.
All I am focus on right now is to make use of whatever time Ihave left on earth. I have even stopped thinking about whatothers think about me because it doesn't matter anymore to me.
As someone once said, "Those who mind don't matter and those whomatter don't mind". Stay positive, it is the best way to reachout for success.
Copyright © Nicholas Dixon
*****************************************************
Nicholas Dixon is a Jamaican webmaster, writer and affiliatemarketer. Find out
how you too can create an online income with ourlist of highly recommended
programs by visitinghttp://WWW.Oceanroc.com/affiliate-directory
*****************************************************
---
MORE RESOURCES:
RELATED ARTICLES
---
The Art Of Using Effectively A Motivational Quote
--Choose a motivational quote related to your goal. Don't have one? Visit http://motivationalcentral.
---
Taking Action NOW: 9 Key Strategies...Part I
Awareness, understanding what impacts you!Awareness makes it possible for you to begin to understand what is happening in your life, what is missing in your life, or even what you did or didn't do to be happier than you are now.Without awareness your understanding can be incomplete.
---
The Simple Secret To Lasting Motivation
This is a key to lasting motivation and beating procrastination.If you have friends who are highly driven business people, spend time with them whenever you want a motivational boost.
---
Seven Habits Of Ineffective People
For maximum effectiveness in life, love or business, it helps to have the right habits. You knew that, of course, but don't forget that it also helps to not have the wrong habits.
---
Day Dream Believer
I am sure you, just like the rest of us, experienced all sorts of day dreams when you were younger. Who amongst us did not find themselves, at one time or another, in the precarious position of being blissfully lost in day dream when one of our teachers called on us in class? You know how that story went.
---
What Motivates the Motivator?
Someone wrote me an email a couple of weeks ago and said, "I would love to know what motivates YOU!" So I took them up on it and I want to spend some time telling you how I stay motivated.It is a valid question, this one of what motivates me.
---
Your Biggest Do it Yourself Project
When I meet people and tell them what I do, I often hear, "Oh, you are a motivational speaker," with some amount of assuredness in their voice. While I realize there are many speakers that people lump into this category (some who are my friends and mentors), I strongly disagree with that label.
---
Have You Said Thank You Today?
'When it comes to life the critical thing is whether you take things for granted or take them with gratitude.' --G.
---
Magic In The Leadership Zone!
"Discipline is the soul of an army. It makes small numbers formidable, procures success to the weak - and esteem to all.
---
Top 10 Tips For The Best Year of Your Life!
We typically think of New Year's as the time to make annual resolutions and start fresh. Unfortunately, we all know that most resolutions are quickly forgotten.
---
Speed Reading Technique
Four Brilliant Tips to Speed Read Faster than EverMany people, particularly students, would love to beable to take in information faster. However prior to retaininginformation, they've to go through the 1st stage oflearning, which is reading.
---
The Greatest Secret To Producing Real SOLID Excellence!
One fact stubbornly stays true: while everyone desires to succeed, only those who truly COMMIT to their dreams would be able to attain success. For most people, having MORE money, MORE freedom and MORE success is nothing but a feeble desire.
---
Desire + Action = Outcome - Anxiety & Panic
This is my mathematical strategy I use to achieve everything I want in life. Allow me to explain?Now when I was suffering with anxiety and panic disorder I did spend some time just wishing and hoping it would disappear.
---
Success -- The Key and the Fire
Self-discipline is a powerful tool that can help you accomplish about anything you can dream or imagine. Self-discipline is the act of controlling our emotions, actions, thoughts, words and personal direction.
---
Realistic Dreams
The wish to have or be something, especially one that seems difficult to achieve is an innate desire in every one of us. The quest of all mankind, whether it is admitted or not, is for a life of significance.
---
Perseverance As A Virtue
"Through perseverance many people win success out of what seemed destined to be certain failure." - Benjamin Disraeli (1804 - 1881) - British Statesman, Prime MinisterLet's face it: life is tough.
---
Success Secrets - Achieving Ultimate Success
I hope you're having an AWESOME week!Let me first say that Lou & I really enjoy getting all the feedback and suggestions from you. It's fantastic stuff.
---
How to Change Your Negative Reality
It is often taken for granted that the reality tomorrow will be the same as today.But the fact is it changes constantly, imperceptibly without even our realizing that the reality has changed.
---
Information Age: Knowledge is King
In our information age, having the right knowledge at the right time can make the difference between failure and success. Knowledge, gained through experience makes one an expert in any field.
---
Tips for Mastering Visualization Techniques
Visualization is creating a mental picture of something. Visualization is important because it makes the future become more clear.
---