Need Help? Look Within First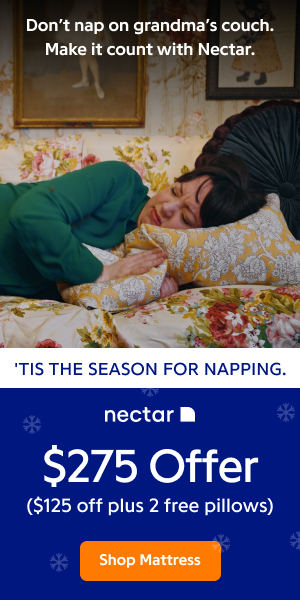 After eating a turkey and dressing sandwich for breakfast, I am raring to go! For those of you who wrote and asked where the article was last week, I appreciate the fact that you look for it! I apologize for missing it, and to make up for it I have posted on my website a web log and pictures of the barn raising party we had last week. Look for the link on the front page of www.creativemasterminds.com.
Now for this week's article. Need Help? Look Within!
Many of the calls and emails I receive ask the same questions. People want to know how to do better in their lives. For some it is money, others want balance, and for some it is happiness.
Over the years I have come to realize that there is nothing special or secretive about the answers to these challenges. However, the solutions are not easy. The solutions are readily available. In fact, we all ultimately have the answers within us! We either do not recognize this fact, or do not want to recognize it because it would mean we would have to act and this we do not want to do.Someone called from a network marketing program to say her health products business of five years does not have the growth or produce the income she desires. As an intelligent business owner, she had researched to find the best methods of working her business and paid a lot of money for a course in how to do effective business presentations. She also had been trained in the management of her business, from utilizing leads to scheduling her time.
The call revealed she had never even practiced her presentation skills, and only worked her business when she felt like it. And she wondered why she was not more successful!
I can tell you that we all know instinctively what to do in most situations. Our problem is in the doing. If you are not making enough money in your life, you have two choices. Spend less or make more. If you are unhappy with yourself, stop and find out why. Then take steps to correct it.
If balance is what you are looking for -then balance! These are not easy changes and I do not mean to be casual here. Changes mean action. Action means work. Many of us are not willing to put in the work to see the change through.
Certainly a Coach can be a great help to help maintain clarity as you go through these changes, but a Coach does not have the ability to wave a magic wand and make things happen for you! If that were so I would wave my wand for me!Remember the definition of insanity? Doing the same thing over and over and expecting different results!
Look for the answers within you - then act! A s always,Your online Coach and Friend,Miami Phillips
Founder of Creative Masterminds
Email: coach@creativemasterminds.com
Quotation of the Week: You're alive. Do something. The directive in life, the moral imperative was so uncomplicated. It could be expressed in single words, not complete sentences. It sounded like this: Look. Listen. Choose. Act. Barbara Hall, A Summons to New Orleans, 2000
About The Author
Miami Phillips is an ANSIR Certified Personal Coach and the founder of Creative MasterMinds who believes personal growth is an essential ingredient to being happy and contributing to this world. While his main focus is affordable personal and business coaching, he also offers motivational teleclasses, ebooks, reading recommendations and much more. To find out more visit his site at http://www.creativemasterminds.com or send him an email at coach@creativemasterminds.com.
---
MORE RESOURCES:
RELATED ARTICLES
---
Self-Limiting Beliefs: The Inner Enemies of Progress
What are they?Self-limiting beliefs are those things you believe about yourself that place limitations on your abilities.They may be conscious or unconscious.
---
Motivation; 7 Musings on Motivation
1. Most of us are motivated by one of two things - inspiration or desperation.
---
Pride and Prejudice Can Be Healed and Melted Away
Several years ago, my husband introduced me to some potential clients of his at a summer picnic. A few glasses of wine for me and many people seem wonderful, situations are funnier and life is more comfortable.
---
7 Stepping-stones to Career Growth and Excellence
Achieving excellence in our work is an integral part of feeling genuinely satisfied in life. We want our careers or businesses to blossom, making us financially secure and content with our achievements.
---
Mortgage Marketing - How to Maximize Your Motivation
Do you have the motivation to succeedin the mortgage industry? Without the drive to succeed you will surely fail.Did you know you can create the motivation you need?I know that sounds odd, but it's true.
---
Persistence
Persistence will carve you as a leader in your industry. Persistence is where you get mental strength.
---
To Boldly Go
For the first time in many years, Star Trek Fans will no longer be able to explore those new frontiers where no man has gone before. Thank heavens for reruns, videos and DVD's! One reason for the success of this TV series is because the storyline appealed to the human desire to explore the unknown.
---
Vanity Killed My Car
When I was a freshman in college, my first car was a 1973 Dodge Swinger. Stop laughing! When I first bought the car it was quite sad looking.
---
Creativity Management - Productivity As A Job
Creativity can be defined as problem identification and idea generation whilst innovation can be defined as idea selection, development and commercialisation.There are other useful definitions in this field, for example, creativity can be defined as consisting of a number of ideas, a number of diverse ideas and a number of novel ideas.
---
Even Though
As often happens following one of the Best Year Yet programs I do, a message emerges for Monday Morning Coach. Recently I conducted a BYY workshop and what struck me was how often participants (I include myself in this group, since each time I present it, I am also vicariously examining my own life) stop themselves from taking action because of the underlying belief that they don't have "enough," or aren't enough (smart enough, thin enough, ready enough, etc.
---
Death by Overwork: Motivationally Speaking Its a Zero
The Japanese have a word for death by overwork: Karoshi. A recent survey said 40 percent of all Japanese workers fear that they will actually work themselves to death.
---
Motivation: 5 Powerful Emotions You Can Use
Experiencing strong emotions is not uncommon. What is uncommon is applying these emotions to motivate you to change and grow.
---
How To Create A Dream
All of us have a vision of our own possibility. Yet few achieve the success that our heart's desire.
---
Finding A Cure for I Disease
The 21-year-old rookie cop had his big chance to brag on himself at his big news conference. "How do you feel about being the one to capture Eric Rudolph, FBI's Most Wanted?" the reporter asked.
---
Rules To Live Life By
How often have we heard ourselves complaining about how unlucky we are in life or how things are just not working out right for us. However, what we so easily forget is that at some time before in lives, luck has favoured us.
---
No Excuses
Don't you just hate it when people make excuses for their failures? So do I. But do you know what I hate even more? Finding myself making excuses for my failures! I have a policy that I try to live by: No excuses.
---
Day Dream Believer
I am sure you, just like the rest of us, experienced all sorts of day dreams when you were younger. Who amongst us did not find themselves, at one time or another, in the precarious position of being blissfully lost in day dream when one of our teachers called on us in class? You know how that story went.
---
Break And Move Beyond The Length Of The Chains
"Never let fear, procrastination or the longing for approval from others to take possession of your mind, they become self-forged chains." ~ Ty HowardHave you ever experienced a moment in your life where you wondered "What to do next?"Have you ever had a bolt of confidence spring into your being just as you were going to start working towards a new goal, but your comfort zone held you back?Have you ever had the feeling "It's now or never!" but you didn't make your move?If you answered "Yes" to any of the above questions, you at one time wore the self-forged chains.
---
9 Great Ways To Change Your Life By Changing Your Motivation Style
If you are not as productive as you'd like or tend to procrastinate, you can become motivated by changing your personal style. The trick lies in making the activities you put off more interesting, easier, and less unpleasant.
---
Who are they to say it cant be done?
Doesn't it just burn you up when you have just shared your 'great idea' with someone and not only are they not as enthusiastic as you, they even go as far as to say your idea won't work! Trust me if this has happened to you you're not alone.In such instances we generally have two choices.
---