Breaking Even: When is Enough, Enough?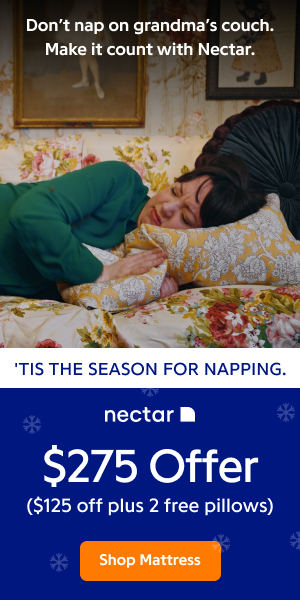 I had the most interesting discussion today with a friend of mine. He and I were chatting about the economy, his job, families, and life in general. The one point that he kept raising was that of his "needing to do more" to pay the bills, be with his family, get promoted at work, fix the hot water heater, etc. It's always the "need to do more" to better accommodate more.
I had to stop and think for a minute --- more for more? That doesn't make sense! If you have to do more, to handle more, yet there is no more time and energy and your quality of life decreases with each "more" you acquire --- that means that somewhere in the prior "mores" was a break-even point. There must have been some point in there were "more" was enough and everything was great --- yet we missed the peak because we were busily looking at something "more".
--- Is less more? ---
I always wondered what that meant --- "less is more". Actually, you have to have something to begin with to have less and know what this means. I remember during the fires in Colorado --- we went from living in a gorgeous, huge house, on a mountain, to living in a pickup truck and hotel room for two weeks. We had much less --- but at that time we had everything we needed: my wife, myself, and the two dogs. We were safe and realized that nothing else mattered --- our peak? Perhaps. But, life went on and we rebuilt our lives around necessities instead of "more". We now have everything we need, and a few things we want, but we looked for that break even point and are now happier than ever before.
--- Where is my break even? ---
This point is different for everyone, but the break even point, I've found, is when you have everything that satisfies your core needs in life and you have the opportunity to take the time and enjoy them all. Everything beyond that point begins to put stress on your life, love, and career and the quality of life begins to decrease because of the amount of energy and time involved in maintaining the "more".
The best way to determine your break even point on your quality of life is to examine your basic needs such as food, water, air, relationships, love, and self-satisfaction. Once you've satisfied your core requirements of existence, then you can move forward to attain your self-realization and achieve those things that you want to define your life.
Many times, people grasp and grab at anything they can because they are looking for something to satisfy their needs and desires. In the process, they acquire a tremendous amount of unnecessary clutter in their life and begin to run into time and resource issues. But, they have all of this "stuff" to find that it was nothing that they needed or wanted to satisfy their lives.
To achieve your break even, you have to analyze what you want in life and only acquire those things, material and spiritual, that are of benefit to your ultimate Vision and goals. Realize that, if it doesn't drive your life forward, then it isn't necessary! Perhaps you want family, career, and financial stability so that you can enhance your quality of life. Indeed, a valiant goal, but what is keeping your from achieving this goal?
--- What's next? ---
I am not saying that you should live in squalor! I am saying, live a life that is full and rich, but do so in such a way that is beneficial to your Vision and does not diminish your quality of life. Establish a Vision, define your Mission, and streamline your life to achieve your goals. Don't meander through life and grab at just anything to fill voids and dreams. Take hold of those things that mean something and truly fulfill your dreams!
About The Author
Edward B. Toupin is an author, life-strategy coach, counselor, technical writer, and PhD Candidate living in Las Vegas, NV. Among other things, he authors books, articles, and screenplays on topics ranging from career success through life organization and fulfillment. For more information, e-mail Edward at etoupin@toupin.com or visit his sites at http://www.toupin.com or http://www.make-life-great.com.
---
MORE RESOURCES:
RELATED ARTICLES
---
7 Tips to Keep up Your New Year Resolutions
There are many people who enthusiastically make their New Year Resolutions with a fond hope that they will stick to them and thus make changes in their life for the better.But they will soon find that they cannot keep up thoseresolutions and are back to their old life.
---
Seeing Through the Pain
We must all suffer one of two things: the pain of discipline or the pain of regret or disappointment.~ Jim RohnNothing lasts-not even pain.
---
Develop Guts to Achieve Glory
It is just amazing the amount of people who don't have the courage to go after their dreams.They sit around living a life they are not happy with and still they do nothing about it.
---
Are You in Touch With Your Inner M?
"M" is for Motivation.What motivates you to do a good job?Is it a sense of achievement?Recognition for a job well done?Helping people?Desire for responsibility?Solving problems?Making more money?You should give some thought to what motivates you to do your job better and allows you to feel a real sense of job satisfaction.
---
Its Only Too Late If You Dont Start Living Now
Remember when summer seemed to last forever? My mother use to say that some day we would realize just how fast time goes by. As usual, my mother was right.
---
How to Talk to Yourself When Nobody is Listening and You Want to
Do you ever pay attention to the thoughts inside your mind? And more importantly do you ever notice the way in which you talk to yourself?We all pay a lot of attention to the way we communicate with the outside world but we often neglect to improve the way we communicate with ourselves.When it comes to motivating yourself to be a better person, to do better at work or to create a happier family life you need to understand the importance of taking control of your self talk.
---
Wealth Building: Let The Wealth Building Secrets Of J. Paul Getty Inspire You To Great Achievement
One of the shortcuts to creating wealth is to learn from those who have achieved great wealth.The late John Paul Getty is known as one of the greatest wealthbuilders in American history.
---
Map to a Gold Mine - Could You, Would You?
If a total stranger came up to you and said: "I've got a map", what would you think?Would you be intrigued or would you think he was nuts? What if he added: "It's a map to a gold mine." Would that get you interested?What if he said: "I'll sell you the map.
---
Motivation: Small Changes, Big Results
When I was 8 years old, my parents let me go to the toy store with my buddy Mike and his Mom.My dad gave me a whole dollar to spend.
---
5 Motivation Killers and How To Avoid Them
Motivation is an oft-discussed subject, particularly with regards to whether or not it is something that can be "taught." Some people believe that motivation is something that can be "caught" like a virus, whilst others (myself included) believe that motivation is something that has to have start from within, and for personal reasons.
---
How to Eat an Elephant
I recently returned from a wonderful vacation in the U.S.
---
Daily Motivation: 7 Methods
Isn't a lack of daily motivation one of the biggest problems we face when trying to better ourselves? We often know what to do, or at least the first few steps. But we hesitate, something else catches our attention, or we just don't feel like doing what we need to do.
---
Persistence
Persistence will carve you as a leader in your industry. Persistence is where you get mental strength.
---
What's in Your Blind Spot?
We frantically search for our "lost" keys that are lying in plain sight on the kitchen counter. We don't we see the keys.
---
How to Stay Motivated - Part 1
As a "Motivation Trainer" for over 20 years, I have researched the subject of "Motivation." It is talked about a lot, but not very much is taught or written about it.
---
Practical Ways To Motivate Yourself To Learn A Skill
One way to motivate yourself to work hard at anything is to risk wasting your money if you fail to put in the necessary effort.When Charles Simeon, the great preacher and theologian, was at Cambridge, he promised himself that if he failed to get up at 6 a.
---
3 Great Ways To Stay Motivated At Work
Staying motivated at work is easier than you think when you know what to do.1.
---
If Theres Money in a Dead Mouse...
My 4 year old son was very excited. I had promised himto tell a wonderful story tonight.
---
Staying the Course
Are you willing to stay the course? Once you have decided on a course and set sail toward your destination, you will undoubtedly face moments along your journey, perhaps even long stretches, where it seems that you are not making progress toward your goal even though you are doing the things necessary to reach it. We've all heard the saying "it's darkest before the dawn" and it's often true that we are on the verge of great success when it is most difficult to see the light at the end of the tunnel.
---
Achieving Your Dreams
While most people spend most of their lives struggling to earn a living, a much smaller number seem to have everything going their way. Instead of just earning a living, the smaller group is busily working at building and enjoying a fortune.
---