Life's an Illusion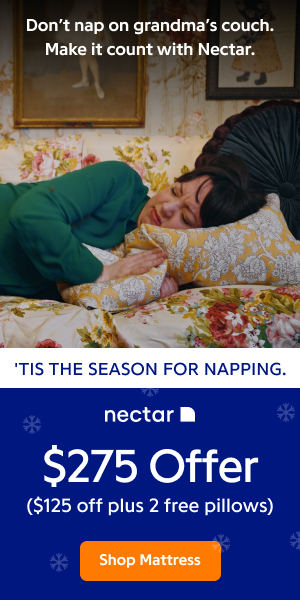 I'll get right to the point. Life is not necessarily what we think it is. And no, I'm not going to extrapolate this to the extreme to try to convince you that we really exist on some obscure planet in a distant spiral galaxy and that all of this we're experiencing as "Life" is only a dream. Of course, it is kind of cool to think that we could waking up any time now, wandering out to the kptfrun to put on the cuggy and then stepping out on the prafo to watch the bos rise and enjoy the sounds of the bilbs as they greet the morning. We naturally, would be all the more enlightened because of the dream experience of the previous night and could therefore anticipate an even more productive, enjoyable day at the Snark assembly plant. (Does excessive caffeine intake cause everyone to think weird stuff like that? Probably just me, huh?)
Where were we? Oh yeah, the illusion thing? Let's start with the physical, material stuff. Everything you see is not as it appears - or as it is interpreted by our little brains. When we look around, we "see" all kinds of solid forms. Computers, desks, paper, chairs, walls, books, etc. These things not only look solid, they feel solid and can be held, moved, sat upon, used to support other solid things - and broken. So they're all composed of some densely packed material and therefore are completely "solid", right?
Not even close, Martha. When you get down to the itty bitty particles that all of these nice solid objects are made of, you're gonna find only little teeny tiny bits of energy, specks of particles and a hell of a lot of space between them. In fact, there's a bunch more space than there are specks of particles. Here's one of the analogies I can relate to easily. If we arbitrarily designated the nucleus of an atom (the combination of the neutrons and protons in the center of an atom that contain just about all of the atom's mass) as the size of a grapefruit, the rest of the atom that is the electron cloud (little negatively charged particles that are zipping around the nucleus like a bat outta hell) would take up a space equivalent to a large football stadium. Hmm, let's see. Grapefruit is the "solid" stuff - football stadium is the space and energy stuff. Yeah, there's a hell of a lot of space inside those little atom guys.
Of course, when these little bundles of specks and energy (it would take about a hundred million of 'em laid end to end to stretch out to a length of approximately one centimeter) share their electrons to bond with another atom - or atoms - to form molecules? and then these molecules link together using the energy of their foundation atoms, we can wind up with materials that appear and act like they're completely solid. OK, for those of you who may tend to get picky here, we also wind up with other similar things we can touch such as gas (air) and liquid - the other two states of matter that make up our world.
So where's that leave us? Surrounded by, living with, eating, drinking, using and yes, even mating with "things" that are mostly space and energy. (I think I just saw several married ladies' hands go up to question the energy part of that last statement. Please put your hands down. You know what I mean?)
Our physical, material world then is not exactly what we normally perceive it to be. And, it's a pretty sure bet that the rest of our little world operates pretty much along those same lines. Our perceptions of ourselves, of those around us and the events and situations in our lives and the rest of the world are shaped primarily by our inputs and experiences to this point in our lives. Depending on the "quality" of our programming so far, our personal perceptions of this world can range from fairly realistic to way outta whack. The great thing about this though, is that other's perceptions of our perceptions are tinted by their own personal or collective experiences (programming) so as a result, reality (if there is such a thing) clouds up really quick. Whoa? I think I just gave myself a headache
Yes, it's often extremely difficult to determine where skewed perception ends and reality begins. Of one thing we can be sure. Our individual perceptions of life are the foundations for our personal reality. If your reality is not everything you desire - if it's not bringing you the enjoyment of life you feel you deserve - then it's worth putting forth a little effort to examine your "programming" to see if there aren't a few changes you'd like to make in your thought processes and the way you're viewing life. It can be well worth the effort.
While you're doing that, I really do need to get rid of my headache. I think I'll go pour a cup of cuggy and go out on the prafo to watch the bos rise...
About The Author
Gene, through NuPathz.com, provides an easy reading self-help blog along with affordable books and materials written to help folks find the road to a more enjoyable lifestyle, to pass on some of life's "secrets for survival" in a chaotic world & offer a few smiles along the way. It's a down-to-earth, simple approach to discovering a better life. You can visit Gene at http://www.nupathz.com/
---
MORE RESOURCES:
RELATED ARTICLES
---
Work, Action, Movement -You Cannot Get Anywhere Without It
"You can't get anywhere in anything without work, action, movement..
---
Making A Lot Out Of A Little - Use It Or Lose It
"Making a lot out of a little"Ever noticed how some individuals can make a little problem go a long way? Similarly, some folk can make a huge challenge seem somewhat insignificant.This is a life principle that actually determines whether we are a "little" or a "lot" person.
---
Are You Still Stuck on Still?
Are you still "stuck on still?" If so, don't let fear, doubt or disappointment rob you of your future, or keep you from your desires. Instead, see yourself as the person that you want to become.
---
How to Get Motivated and Have Industrial Strength Self-Motivation
It is not your fault if popular self-help courses have never worked for you over the long term.How to get motivated is not adequately dealt with.
---
Make The Most Of Today
"Look at a day when you are supremely satisfied at the end. It's not a day when you lounge around doing nothing; it's when you've had everything to do and you've done it!" - Margaret Thatcher (Former British Prime Minister)"Ah! But today is the only day you are alive.
---
Are You Facing Challenges? Then Make A Different Decision
Many people don't really understand the gift they have been given in their ability to be decisive. According to the dictionary, decisiveness means 'having the power or quality of settling a dispute, question, doubt, contest, event, etc.
---
Why To Dump Will Power And Get Motivated The Easy Way
For over 20 years I have been fascinated by the possibilities that exist for creating rapid and lasting personal change. And I learned some great tools for personal change.
---
Succeed Like the Super-Successful
Two undeniable traits of the super-successful are: their belief in self, and an uncompromising expectation that they will succeed ..
---
Is Your Passion Fizzling Out?
Starting a business or project is one thing, keeping it running successfully is another issue.Do you recall the initial enthusiasm, drive and passion you had, when you were working on setting up your business or project?You spent countless hours working on it, researching about it, making calls to people whose assistance you required, dreamed about it and even told everyone who could listen about it?do you recall that passion?You had the commitment, determination and the passion to make it happen.
---
Tips To Get Motivated and Overcome Procrastination
Procrastination is a complicated behavior that affects all people to some degree. Some experience only small problems with procrastination while with others, it is a major source of anxiety and stress.
---
Walk In The Light
It was a mild October night, weeks after the horrific September 11 terrorists attacks on our nation. With a mix of anticipation and apprehension, my husband, children and I, entered the gates of the North Carolina state fair.
---
Believe
It's like that old joke about how long did it take Bell to discover the light bulb. Then realizing it was Edison who did it.
---
Taking The Leap
Every four years, February gives us a whole 24 hours of bonus footage to add to our year. Many people take this opportunity to "do something special" with their extra day.
---
How to Use Discouragement to Motivate Yourself
Ever feel like giving up? Do you ever feel so discouraged that even one more day of frustration will be too much too handle?Everyone gets discouraged at times only there are a number of key differences between people who keep on going and those who give up:1 Focus On Your Goal Not On Your ProblemsOne of my mentors is a highly successful property developer and he loves solving problems. All day long he can take on one problem after the next and just keep going.
---
Raising The Bar
One of the most popular events in the Olympics is the pole vault event. We all watch with amazement and anticipation as the competitor runs full speed down the track with a long pole in his hands.
---
Darkness of Winter Encourages Insights
The darkness of Winter has descended.For many the long stormy nights of Winter and the proverbial dark night of the soul are uncomfortable.
---
Who Is The Inner Critic?
The inner critic is that voice inside your head that tells you that you aren't good enough, smart enough, talented enough, pretty enough, or strong enough. It nags and natters at you to the point that your self confidence and sense of bravery is destroyed.
---
A Woman's Road To True Beauty
We live in a world where society dictates the norm. In today's society, beauty becomes so stringent that many women develop distorted views of body images and become frustrated at not being able to obtain the "ideal figure.
---
Choose Your Suffering - Be Willing to Pay the Price for Success!
One day when my friend Todd and I were having lunch, he let me know the best piece of marital advice he ever received. He said "Phil, It's up to you.
---
Commit to Doing 80%
Instead of trying to be perfect, it is better to do your best, and often your best doesn't look like going all out all the time. This is especially true when you are making changes in your life.
---