Challenge Yourself - Stretch Your Boundaries Daily!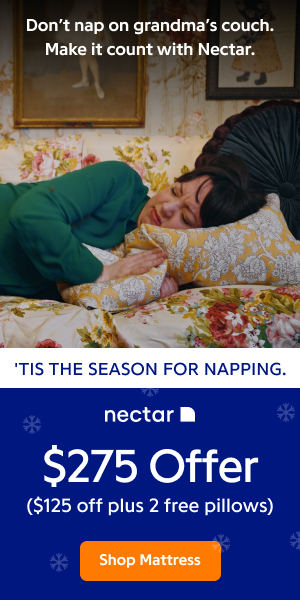 Many times we fall into a sedentary lifestyle because we fear forward movement. We eventually feel as though we've fallen into a rut and can't seem to escape. However, this is where we tend to forget that part of moving forward in life is to continue challenging yourself and your abilities.
It is important that you test your boundaries and see how far you can go. Challenge your own beliefs to increase your sphere and strengthen your resolve in your own life. Of course, don't do anything to risk life and limb; however, it is important risk and overcome your fears.
We all experience some element of fear. Fears keep you isolated and immobile in one or more parts of your life. Fears tend to develop to replace desire. Instead of desiring change to achieve success, you begin to fear change so that you can remain stable. Instead of desiring more money and responsibility in your job, you fear losing your job and the income. Challenging your fears can allow you to overcome many issues and feelings that have piled up over the years.
Take a course on something of interest to broaden your horizons. Learn something new to enhance your job and make you more valuable. Travel to a new place that you've never visited. Set a goal every year to learn one thing new, create one new thing, and go to one new place. It's easier to try out new facets of your life and character when you are away from the familiar surroundings that remind you of how you "should be living".
As you meet new challenges, you encounter new character traits, gain new confidence, and enhance your sense of accomplishment. Additionally, the mind wants information to process, store, and reference. As you meet your fears and broaden your horizons, your mind will be too busy to worry or fear the inconsequential things that life throws at us from time to time.
About The Author
Edward B. Toupin is an author, publisher, life-strategy coach, counselor, Reiki Master, technical writer, and PhD Candidate living in Las Vegas, NV. Among other things, he authors books, articles, and screenplays on topics ranging from career success through life organization and fulfillment. Check out some of his recent print and electronic books as well as his articles covering various life-changing topics!
For more information, and to find out about his upcoming title on book publishing, e-mail Edward at etoupin@toupin.com or visit his site at http://www.toupin.com!
Copyright (c) 2004 Edward B. Toupin
---
MORE RESOURCES:
RELATED ARTICLES
---
Are You Travelling Along The Slippery Slope To Your Grave?
When it comes right down to it where ever you go is where you are, whatever you end up doing, that's what you are doing, whatever you are thinking right now, that's what's on your mind, what has happened to you, has already happened.The important part is how are you going to handle it?In other words "NOW WHAT".
---
What is Your Challenge
January is almost over.Why do most New Year's Resolutions fail?By now, many New Years resolutions would be thrown out,forgotten, shrugged off.
---
2 Simple Ways To Cure Procrastination
Curing procrastination is not necessarily about will power or forcefully advancing in your goals but rather it is about learning why we procrastinate, what we are afraid of and finding ways to face those fears in order to move forward in our lives.What are you afraid of?1.
---
Persistence
One of the keys to being successful in anything you do is persistence. Persistence & patience are two wheels.
---
Questions for the Game of Life
"If you could eliminate one day from your past so that you never had to live through it, what day would you erase?""If you could ask a single question of a dead relative, what would it be and of whom would you ask it?"-----These questions come from a little book I've been reading as a way to begin the New Year. If.
---
Say It Aint So
For years, many of us heard the phrase "Knowledge is Power." We actively devoured books upon books to advance our knowledge in the hopes of gaining power.
---
Employee Motivation Checklist - Ten Measures of Success
In the form of a simple easy to use checklist, you can score how well you are doing out of 10. Better still, ask them.
---
Are You an Achiever or are You an EXCUSIOLOGIST?
It would be a fairly safe bet that if you are reading this article then you are on the lookout for something more in your life than what you already have.Whether you are searching for a new business, a new opportunity, a part-time income or even a lotto system it all stems from one source - dissatisfaction of present circumstances.
---
Do More! Learn More! Create More! Live More!
Over the years in America and the west generally, the nature and means of education have dramatically changed. But it is an error to think that before the contemporary era of schooling on a mass scale that no one was deeply or broadly educated.
---
Are You a Self-Saboteur?
Take this questionnaire to get clear on what you may be doing to undermine your own success and happiness in life. An explanation of your score awaits at the end.
---
Get The Man Right
One Saturday morning, a minister could not think of a sermon to write. He simply could not get inspired.
---
For Those Who Have Suffered!
As one who has suffered from the long, term effects of trauma I feel compelled to share some experience and hope with those who seek to heal themselves and create true quality of life.First there must be a desire for change.
---
Changing Lifestyles
We stood in the kitchen talking. I was discussing my upcoming change in lifestyle.
---
About That Dream...
About that Dream..
---
Qualia and Quanta
Ah, those New Year's resolutions.I suppose that the passage of another calendar year serves to remind us that there are an infinite number of things to do and a finite amount of time to do them in and so we must prioritize.
---
Grit or Grace?
The grit of life is hard to swallow. You make a presentation atthe office and someone points out a small mistake.
---
The Rate of Change
There have been many discussions and grumblings in the Western world about the ever increasing pace of change and the ability of the brain to accept it. The Internet (something uninteresting that the American Military was developing) suddenly became a required household feature.
---
The Road Less Traveled
Can someone please tell me why it is that men who have nothing substantial to offer continually approach me? Do you have anything of benefit to bring to MY table? Do I wear a sign on my forehead that reads: WANTED. UNEMPLOYED MAN WITH NO MOTIVATION, NO GOALS OR ASPIRATIONS.
---
Starting Over
I worked hard for the past 17 years. I felt I had to.
---
Can You Can Can? What You Can Do If You Really Go For It
One hundred years ago the laundry girls of Montmartre invented a street dance which became known as the Can Can. Some dancers love it and some hate it.
---