6 Simple Steps To Accelerating your Learning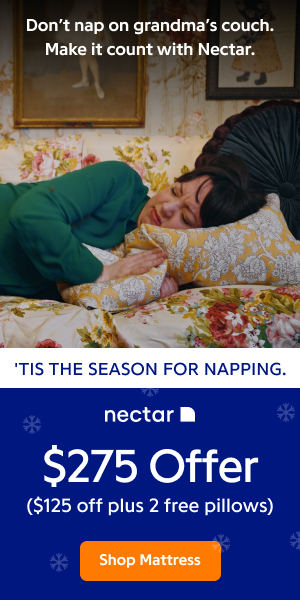 What is Accelerated learning?
Simply put, accelerated learning is the ability to absorb and understand new information quickly, and also to be able to retain that information.
It involves the process of unleashing the abilities within us. Every one of us learn differently. Accelerated learning calls upon us to learn techniques of learning that exactly match our personal learning styles. When we are learning in our preferred ways, learning becomes natural, easier and faster. That's why it's called accelerated learning.
Basically, the brain can be thought of being made up of the "Left Brain" and "Right brain". The left brain is the expert in language, mathematical processes, logical thoughts, sequences and analysis. The right brain specializes in rhythm, music, visual impressions, color, and pictures. Although each is dominant in certain activities, both sides are involved in almost all thinking. The point is that to learn the accelerated way, you must involve your whole brain.
Have you heard of the 8 intelligences? Can you name all 8 to me? There are 8 multiple intelligences : Linguistic, Logical-Mathematics, Visual-Spatial, Bodily-Kinesthetic, Musical, Interpersonal, Intrapersonal, and Naturalist as put forth by Harvard professor of education Howard Gartner. In accelerated learning, we use our strongest form of these 8 intelligences and learning will then be more enjoyable.
To master the art of accelerated learning overnight is impossible. It takes time and effort to increase the rate at which you learn. Still, let me give a brief overview of the entire process of accelerated learning. The 6 simple steps to accelerating your learning are:
Motivating the mind - motivating yourself so that you are in a confident and resourceful state that best supports learning. There are several ways, including the use of visualization, affirmations, and goals-setting.
Acquiring the information - using your personal and preferred way of absorbing the information. There are 3 distinct styles of processing information that we use. We'll use all 3 styles, only the degree to which we use them differs and that accounts for our varying styles of learning. The 3 styles are Visual ( seeing ), Auditory ( hearing ), and Kinesthetic ( physical activities and involvement ). So, your job is to find out your preferred style of learning and use methods of learning that correspond to your style.
Searching out the meaning - when what you're learning has meaning to you, remembering it is will be an easy feat! Again, this depends on the most dominant form of intelligence in you and how you exploit it.
Triggering the memory - recall whatever you've learned at will with proven memory techniques. Such techniques may include the link method, the number-shape methods and so on. You have to consider the workings of memory and learn only when your memory is in an optimal state.
Exhibiting what you know - show that you know and fully comprehend what you've learned. If your learning and absorption of the information have been effective, you must be able to be fully capable of showing it anytime and anywhere. If you can really show that you know, you have absolutely comprehended the material you've learned!
Reflecting upon what you've learned - learning is a continuous process; we must learn from our mistakes. Self-analysis is important as it marks the end of the accelerated learning of a skill or new knowledge. When, upon finishing your learning of something, you reflect upon the process itself.
Of course, reading about the process and not taking action will not in any way serve you to master accelerated learning. If you're still unsure of how to proceed to really go into deeper depth into accelerated learning, you may download my free accelerated learning ebook course at: http://self-improvement101.uni.cc/free-self-help-courses/mental/accelerated-learning.htm
Remember, the essence of accelerated learning is in using methods of learning that really suits your natural learning style. Good luck with your quest towards accelerated learning!
About The Author
Jake Sim is the founder of Self-Improvement101, a popular website about personal development. Great personal success articles, free ebooks and downloadable courses, and more resources are available. Subscribe to his highly recommended newsletter and get a FREE $19 self-growth ebook!
http://www.self-improvement101.uni.cc
contact@self-improvement101.uni.cc
---
MORE RESOURCES:
RELATED ARTICLES
---
Ill Put My Money On The Kid!
Now, the Fun Part. It is nigh time to find a way to take all the buck out of this bucking bronco we call the internet.
---
Motivation: The Power of Action, Part 1
I've heard it said that 85% of success is showing up. While that's true, in the words of radio commentator Paul Harvey, here's the rest of the story.
---
What Makes You Special?
Many people are too busy today trying to fit themselves into the image of other people. This ranges from physical appearance to dressing mannerism right to extreme character imitations.
---
Are You A Visionary
Dreams may seem unimportant in your quest for success. And it's true that ordinary dreams are often a mix of what happened during your day --plus some "wild" random associations.
---
7 Tips For Lasting Motivation And Greater Success
Lasting motivation is possible once you adopt an outlook that allows you to be more successful. Here are seven tips you can use today to overcome procrastination and start achieving much more.
---
Why Do We Need Our Addictions?
If money is considered to be the root of all evil, then whatwould we classify as our addictions?The psychology of the human mind is ultra complex whencompared to any other species on earth, so why does it loveto tangle itself up in a destructive mode? Once more, whywould it seemingly feel right to be in this place in life?Let's drill down and put addictions in a separate folder. Psychological addictions are much more prevalent thenphysical ones; however, people can have both.
---
A Tribute to Edna
To the world you might be one person, but to one person you might be the world. - UnknownThis week I had a coaching session that caused me stop, sit back and reflect on why we're really here.
---
10 Things To Do This Summer
Looking for a summer project? How about working on who you are, and what kind of life you really want to live? Here's some ideas.1.
---
Read All the Books
All of the books that we will ever need to make us as rich, as healthy, as happy, as powerful, as sophisticated and as successful as we want to be have already been written.People from all walks of life, people with some of the most incredible life experiences, people that have gone from pennies to fortune and from failure to success have taken the time to write down their experiences so that we might share in their wealth of knowledge.
---
Creating Your Best Year Ever
January is synonymous with resolutions and getting organized is high on many people's list. Unfortunately, perhaps some of us make a resolution, when what we really want is a revolution.
---
ACTION is More Important than Knowledge!
It was Albert Einstein who stated that 'imagination is more important than knowledge'. Now if he had been addressing a room full of entrepreneurs, I hazard a guess that he might also have extended this quotation by saying that 'action is more important than knowledge too!'Make no mistake, if you want to make your mark on this world as an entrepreneur you have to consistently take ACTION! Not only that, you will also need to have the ability to inspire other people into ACTION as well.
---
Quit Pretending - You Have To Live Whats In You To Succeed
Some people, after they reach their mid and upper adult years seem to go through their lives just existing. Oh! They work at their jobs as best as they can.
---
Motivation By Consequences
In 2004 seven badly behaved teenagers were sent to a brat camp in the USA by desperate parents whose lives had been made hell by their own offspring. All seven were from the UK.
---
Are You Travelling Along The Slippery Slope To Your Grave?
When it comes right down to it where ever you go is where you are, whatever you end up doing, that's what you are doing, whatever you are thinking right now, that's what's on your mind, what has happened to you, has already happened.The important part is how are you going to handle it?In other words "NOW WHAT".
---
The Time To Start Working On Your Dream is Now - Not Later
Most of us are hesitant to start anything because we are afraid we might make a mistake or fail. Go ahead make mistakes! Don't wait for more experience or to be good enough to start.
---
Free Will To The Rescue
Today's society and your private world are the results of free will. We have arrived here today through intention, ignorance or abuse.
---
Lazy? Or Right on Schedule
Q. I've been working on a big project for a long time.
---
Its Not Enough
Whatever you are doing in your life at the present moment; it's not enough. What do you mean it's not enough? I've done all I can.
---
All Talk And No Action; So Let It Be Written; So Let It Be Done!
It is so important to know how to motivate ourselves in an effective manner and in a desirable direction. Throughout life we continually struggle between the dual forces of what we say and what we do.
---
Time Management - Finding Some Personal Time
Personal time or relax time is often why people want to learn how they can squeeze an hour or so out of their busy day. Often though, personal time becomes television time.
---