Employee Motivation Checklist - Ten Measures of Success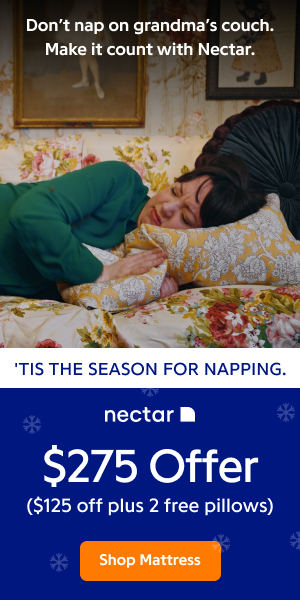 In the form of a simple easy to use checklist, you can score how well you are doing out of 10. Better still, ask them. It's like what they describe as a mini-360o, where your people get the chance to give you feedback. Only here it is a lot easier and far far cheaper! But then it's how you handle the results of feedback that counts the most.
Scoring gives you focus and a better way of moving forward than some nebulous measure like 'Good' or even 'Excellent'. And that measuring is what can and will prompt you to make the effort to move up a notch or two. Your own 'motivation' will require you to have the same conditions delivered well by your boss, so there is the opportunity to give upwards feedback yourself too.
That is such a powerful thing for you to do. Feedback in this way is a high level of intimacy in a business relationship - if you take it up.
So, have fun and use this checklist to see if you are doing all you can to 'Motivate' the people in your business.
I have easy, regular conversations with my people /10
I have a natural interest in people /10
I say 'Thank You' and give praise regularly /10
I give credit where it is due /10
I treat everyone equally and fairly /10
I always keep the promises I make - or I don't make them /10
I delegate responsibility wherever I can, with guidance /10
My people know exactly what is expected of them /10
Challenge is a part of the way we work /10
I coach, support and guide my people to their success /10

Averaged out, your total score out of ten is /10. So, which one's are those that you can make steps forwards in quickly - what moves your score in the ten areas above, up two or preferably three points? Again, talk with your people - get them to help you!

And, having achieved this, you will find a few more tips to follow - the 'Advanced Level' - in a couple of weeks!

Copyright 2005 Martin Haworth is a Business and Management Coach. He works worldwide, mainly by phone, with small business owners, managers and corporate leaders. He has hundreds of hints, tips and ideas at his website, http://www.coaching-businesses-to-success.com.

(Note to editors. Feel free to use this article, wherever you think it might be of value - it would be good if you could include a live link)

...helping you, to help your people, to help your business grow...
---
MORE RESOURCES:
RELATED ARTICLES
---
Just Do It!
If you run a business like I do, you probably have limited time to do all the things you need to do each day. In order to make sure I get to exercise each day, I have to get up BEFORE the chickens do - between 4:30 AM and 5AM.
---
A Book Review: Great Resource for Group Facilitation
Anyone who is a leader or member of a group and wants to get things accomplished knows that there are many issues and challenges that groups commonly face as they seek to find creative solutions, launch new initiatives, and create high performing teams.The Book Leading Groups to Solutions addresses how team leaders and team members can collaborate, problem solve, plan, organize, and make decisions by exploring models and tools that enable facilitators to help groups achieve their goals.
---
The Simple Secret To Lasting Motivation
This is a key to lasting motivation and beating procrastination.If you have friends who are highly driven business people, spend time with them whenever you want a motivational boost.
---
The Top Six Ways to Stay Motivated
I receive many emails from people that basically ask the same question: How can I keep myself motivated long term? This seems to be quite a common dilemma for many people so I want to address it because it can be done! Here are my tips for staying motivated:Get motivated every day.Zig Ziglar was once confronted about being a "motivational speaker.
---
What Comes First the Action or the Feeling?
In other words, it is in the "doing" that we appreciate and learn the meaning of an action or activity, not simply in thinking about it.It's the action that preceeds the "feeling," whether it's the glory of victory or the agony of defeat.
---
What Would You Do If You Knew You Could Not Fail?
The next time you find yourself relaxing on the couch, having popped some corn and about to watch the "Sopranos", instead, pose this $1,000,000 lottery question to yourself and see what flows. What would you do if you knew you could not fail? Would you work, not work? If you knew anything you touched or did held the possibility for success - whatever that is, what would you do? If there were no time constraints, no obstacles, no self-doubt, what would you do?Some of you are already saying, "What's the point of this!?" "This will never be real!" "Who's got a million dollars??Not me!" Well, the whole point is to have you dream.
---
How to Stay Motivated Day In and Day Out
Staying motivated requires a daily ritual.In other words, motivation is not a one-time event.
---
Walk In The Light
It was a mild October night, weeks after the horrific September 11 terrorists attacks on our nation. With a mix of anticipation and apprehension, my husband, children and I, entered the gates of the North Carolina state fair.
---
The True Cost Of A Lack of Motivation
And what a lack of motivation means..
---
Practice, Practice, Practice
It may sound silly but the key to self-confidence and building more self-esteem is through practice. Practice what it is you want to feel more confident about and eventually, the confidence will show itself.
---
Staying the Course
Are you willing to stay the course? Once you have decided on a course and set sail toward your destination, you will undoubtedly face moments along your journey, perhaps even long stretches, where it seems that you are not making progress toward your goal even though you are doing the things necessary to reach it. We've all heard the saying "it's darkest before the dawn" and it's often true that we are on the verge of great success when it is most difficult to see the light at the end of the tunnel.
---
We Are Trying To
How many times have you heard this in your life? Perhaps you have said it yourself. We are trying to accomplish something here.
---
We Are Trying To...
How many times have you heard this in your life? Perhaps you have said it yourself. We are trying to accomplish something here.
---
Procrastination: Hypnosis Can Help You Overcome It
I recently saw a t-shirt with the following saying: "Procrastinate later." I had a great laugh.
---
Motivation: 3 Powerful Quotes from Golfer Tiger Woods
I am not a golfer, unless you count an occasional game of putt-putt. I'm not even a fan of the game.
---
This Emotion Is As Helpful As Ali-Baba And His Forty Thieves!
Are you afraid of your own best ideas? Do you ever have that cold chill run up your spine just about the time you feel you're ready to take hold of that golden opportunity that comes once in a lifetime? Well guess what? I been there, done that, and won the T-Shirt. You Too?? Hmmm.
---
To Boost Your Brain, Move That Body!
If you really want to be at your absolute peak mentally, if you want to have a dynamic and well functioning brain, an essential component of your program must include regular physical exercise. Does that surprise you?You might wonder why physical exercise is important if your main priority is to improve the functioning of your mind.
---
Taking Action NOW: 9 Key Strategies...Part I
Awareness, understanding what impacts you!Awareness makes it possible for you to begin to understand what is happening in your life, what is missing in your life, or even what you did or didn't do to be happier than you are now.Without awareness your understanding can be incomplete.
---
Mountain-Moving Momentum
It can be challenging to think about going to the next level. Especially when you're completely overwhelmed by the thought of taking the next step.
---
Getting What You Really Want
Everyone wants something in life, love, money, success, recognition ..
---