Motivation By Gratitude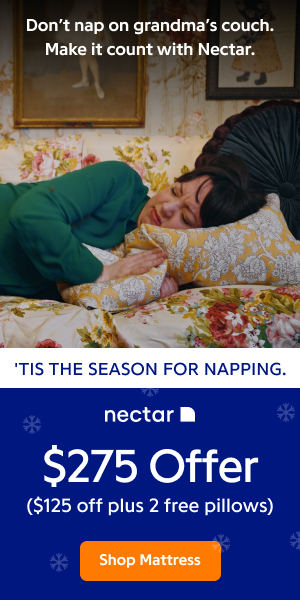 Whenever you feel lethargic and depressed by your situation in life reflect on how much worse things could be. This solution to depression sounds obvious and simplistic but it works.
Gratitude for what we have in life lifts the spirit especially when we realize how much more we have to be grateful for than many others.
In the Western, "High Plains Drifter", Clint Eastwood, the hero, corners the men who had bullwhipped him years before when he was a young marshal trying to do his duty. He shoots one of them in the right ear.
The man cries out in plaintiff and astonished agony:
"He shot my ear off! He shot my ear off!"
His partner has little sympathy.
"Well he could of shot your whole damn head off!"
Whatever situation we are in, there is always a worse situation possible.
If you are being attacked by a rottweiler, you could have been facing a mountain lion instead.
If you are being mugged by two men, it could have been three!
If you lost ten thousand pounds, it could have been thirty thousand etc.
I once lost about $48,000 when I invested with an investment group which turned out to be the front for a group of ruthless con artists. I thought that was a big loss until I heard about a man who had lost $48,000,000.
Some of these are fanciful examples but you get the picture.
It is always worth being grateful that things are not worse.
If you are overweight, at least you can remedy this condition.
If you have a terminal disease, you cannot.
If there are books you have not read, at least you can still read.
A few daily moments of meditation on these lines can motivate us to be grateful for what we have and inspire us to get on with making the best possible use of all the advantages we still have.
About The Author
John Watson is an award winning teacher and martial arts instructor. He has recently written two books about achieving your goals and dreams.
They can both be found on his website http://www.motivationtoday.com along with a daily motivational message.
The title of the first book is "36 Laws To Ignite Your Inner Power And Realize Your Dreams Now! - Acronyms, Stories, And Pictures...Easy To Remember And Use Everyday To Grab Your Life And Soar With The Eagles"
The book can be found at this URL: http://www.motivationtoday.com/36_laws.php
The book uses acronyms, stories and pictures to help readers remember 36 laws that can gradually transform your life if you apply them.
You are welcome to publish the article above in your ezine or on your website so long as you do not alter it and keep in the words about the author and the 36 Laws.
---
MORE RESOURCES:
RELATED ARTICLES
---
Ready, Set, Action!
James 2: 17?faith by itself, if it is not accompanied by action, is dead. 24You see that a person is justified by what he does and not by faith alone.
---
Your Date with Destiny
Destiny. What a powerful word.
---
Prime That Pump! Part 3
How healthy is your vision of yourself? How does your mental image of yourself stack up against that of, say, some hero of yours? Let's find out.Take a few seconds and picture yourself in your mind's eye.
---
Hurry Up And Procrastinate
I've been meaning to write this column, but I keep putting it off. There always seems to be something better or more important or easier to write about.
---
Nothing More Than Feelings
"How are you Inventing Your Life Today?" - the lead story from my last issue of Power & Presence - drew comments from several readers. Most of the comments went something like: "I wish I could have the degree of control over my life that you apparently do.
---
Regret or Passion? Which Will Be Yours?
I once attended a retreat on how to live with passion and fulfill one's life's work. The facilitator posed the question, "If money was not an issue, yet you had to work full-time, what would you do?" Answering this question was a turning point for me.
---
Struggling With Juggling
'The trick to juggling is determining which balls are made of rubber and which ones are made of glass.' --AnonAre you juggling too many things at once and are you finding it a real struggle not to let any of the balls drop? Almost everyone is juggling more than one thing at one time or another, so how do you make sure that you can cope and not reach the point where you are tempted to just chuck everything into the air and let it all go?Juggling in itself is no bad thing.
---
Frustration, Isolation, Overwhelm
Whether you've been in business for yourself for a day or a decade, you remember that sweet feeling of freedom when you first thought, "I'm going to do this on my own. I'm going to go into business for myself.
---
Walk In The Light
It was a mild October night, weeks after the horrific September 11 terrorists attacks on our nation. With a mix of anticipation and apprehension, my husband, children and I, entered the gates of the North Carolina state fair.
---
Todays Trivia
I received an email today that said I could: "Make 500-10k from your living room," which I find to be an amazing claim, seeing as how I'm here, in my living room, making whatever hourly rate it is I charge for whatever it is I'm doing at this moment, and yet the living room itself is of no help in this regard. I could be making money in another room altogether.
---
How to Get rid of the "Overwhelm" Monster
If you wear many hats, manage a family and/or a business, it is easy to feel overwhelmed on a regular basis. Too much to do, not enough time, money, or help to do it.
---
The Toughest Decision of All: Get Out or Get Going!
Many of us are influenced by the sports ethic: Never give up! When a basketball team is down by 20 with 30 seconds on the clock, the players never stop working. Spectators might be filing out, and the winning team might be deep into the bench, but the game goes on.
---
The Dream I Nearly Gave Up
Hello again to you my loyal readers. My very first article which I published sometime last year dealt with the topic of positive thinking and success.
---
Boost Your Bottom Line by Asking Powerful Questions
"He who asks questions cannot avoid the answers."-African ProverbPowerful questions yield powerful answers.
---
Taking Action NOW: 9 Key Strategies...Part I
Awareness, understanding what impacts you!Awareness makes it possible for you to begin to understand what is happening in your life, what is missing in your life, or even what you did or didn't do to be happier than you are now.Without awareness your understanding can be incomplete.
---
The Answer Is The Question ... Asking The Right Questions!
We all have questions about our lives, directions, and destinies. It is the curiosity of the unknown that intrigues us to ask of the future.
---
No Excuses
Don't you just hate it when people make excuses for their failures? So do I. But do you know what I hate even more? Finding myself making excuses for my failures! I have a policy that I try to live by: No excuses.
---
My Backyard Recipe for Creating an Abundant Life
There's a party going on in my backyard. Just beyond the goldfish pond you can hear the low hum coming from the bee ensemble.
---
Five Mores to Enhance Your Performance
When you think about the most successful, happy, fulfilled people you know, you could probably identify some characteristics these people have in common. If we were sitting together, I'm sure we could build a nice list of these characteristics, attributes, habits and attitudes.
---
Get Up and Do!
The motivation to change my oil came the other day when I turned the key in my car's ignition. It coughed wearily, and there was an ominous clicking sound where the engine should have chimed in.
---