Glass Half Full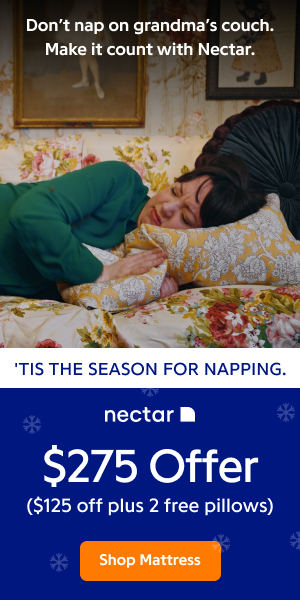 YES MY GLASS IS ALWAYS HALF FULL AND YOURS CAN BE TOO!
Clients, friends and colleagues often comment on the fact that I am a walking and talking field of positive energy. They wonder, often in amazement, how I keep a balance of calm and joy on a day to day basis. I ingest is intention, the intention of appreciation, gratitude and joy every moment, every day and in every way that I can. When I get out of sync, as we all do, I put an elastic on my wrist; give it a little tweak to remind me to live every moment as mindfully, as joyfully as possible.
Life has taken me on a personal journey fraught with tremendous challenges and also incredible success and satisfaction. I have achieved what was trailblazing success and material wealth in my career; I have been stripped of all material and social security in fleeing an abusive situation with my children, $100 and the clothes on my back. While my personal journey has been one of extreme success as well as extreme peril, I recognize that we all go through bouts of success and despair, perceived material security and loss. We all have different journeys, different challenges and lessons to learn. However we are all sisters and brothers in the journey of life. A journey that gives each one of us crisis and calm, happiness and hardship. Our strength and our hope lie not in our ability to move forward after crisis or defeat, but rather to move forward with our mind, heart and soul in tact, in a positive place.
What is my secret to living life with my glass of personal energy half full? My secret starts with recognizing that everything in life is a choice, a personal decision. We cannot control what happens to us, but we have the ultimate control over what we do with our experiences. No one can control our thoughts, our emotions, the seedbed of our strength. We are the masters of what is most important and most powerful in our life: our consciousness, our intention.
On our path to discovering a life of joy, a life of happiness we always come head to head with the opponent. The opponent is not the not the boss or the job we do not like, it is not a person who did us wrong. The opponent we face is not outside our self. Our greatest opponent lies within us. It is the voice that speaks of fear and desperation. It is the voice that talks about all we cannot do or achieve. It is easy to be seduced by the opponent, by choices that we do not really want to make, by negativity that drains our energy and impedes our true passion, purpose and talent.
How can we beat our internal opponent and reach in and out with more joy, more energy, more enthusiasm for life? How can we get on the JOY TRACK? We must realize that wishing for, yearning for, hoping for or being desperate for happiness or joy does not represent positive intention, but rather speaks loudly to what we lack. When our thoughts come from a place of need, they also come from a place of fear. The energy we transmit attracts more of the same.
No matter what has transpired in your life, you have the power now at this very moment to fight the opponent, to move past a place of need a place of yearning for, wanting, asking, and hoping to a place of personal strength and positive certainty.
Decide to hold your glass half full today. Experience 24 hours without fear, uncertainty, worry, negativity. Take the garbage out for a day, put negativity and thoughts that sap your energy on pause. What would your day be like if you decided to stop yearning for, wishing for, hoping for happiness and just got up in the morning with the conviction to make this a joyful day? Try joyful conviction on for size today, and let me know if you attract more joy in your life and your work.
© 2004 Irene Segal
About The Author
Empowerment?. Irene Segal is a business and life coach who works with issues of change, business growth, leadership and self-empowerment. She was recently appointed as the Personal Development Expert for Enterprise Toronto, a branch of the Economic Development Office of the City of Toronto and is also an Ambassador for the Toronto Board of Trade. Irene's professional journey includes running a multi million dollar steel business, mentoring entrepreneurs, financial consulting and co-authoring a book about coaching, Exploring Coaching. She received her coaching certification from Coach Training Alliance, who described her as one of the stars in their program. Irene was one of 10 Canadian women chosen by the Federal Development Bank to set up the first mentorship program for women in the country- Step Up. She was also the first woman Rotarian in Canada.
---
MORE RESOURCES:
RELATED ARTICLES
---
Grit or Grace?
The grit of life is hard to swallow. You make a presentation atthe office and someone points out a small mistake.
---
Correct Your Mindset and Expel The Fear
The main problem with many of us is we loose our direction in life. We have great aspirations upon leaving school or college but then just loose direction or do not know how to achieve our dreams.
---
4 Qualities of Highly Successful People
What if you can be, do or have anything you want, what would you desire in your life?Now do you believe it can happen? Yes? No? In the words of Henry Ford, "If you think you can do a thing or think you can't do a thing, you're right."Well then what actually happens for those people who do seem to get everything they desire?Let's take a closer look.
---
Its Not Enough
Whatever you are doing in your life at the present moment; it's not enough. What do you mean it's not enough? I've done all I can.
---
17 More Things Ive Noticed Along the Way So Far
Three areas of life in which we get very little training, yet we all seem to have a strong opinion on: marriage, parenting and money.When all is said and done, it really is much simpler to succeed than to fail.
---
So What Is Your Real Motivation?
We are all guilty of wanting to change our circumstances, bettering ourselves and altering our life's plans, but unfortunately a lot of us fail to see the bigger picture. In fact many of us don't even realise that there may be a bigger picture.
---
What Does Your Future Hold? Do You Have A Plan? Or Are You Just Waiting To See What Happens?
We often find ourselves in a situation in which we either accept the change that someone else imposes upon us or in which we ourselves effect the change we would like to see happen. We sometimes stammer and hesitate and procrastinate with regard to decision making.
---
Work, Action, Movement -You Cannot Get Anywhere Without It
"You can't get anywhere in anything without work, action, movement..
---
Hold That Elevator!
As Prince, or whatever his name is now put it in one of his songs, "When Life's elevator tries to bring you down go crazy, punch a higher floor!"Well..
---
The Time to Act
Engaging in genuine discipline requires that you develop the ability to take action. You don't need to be hasty if it isn't required, but you don't want to lose much time either.
---
How to Use Discouragement to Motivate Yourself
Ever feel like giving up? Do you ever feel so discouraged that even one more day of frustration will be too much too handle?Everyone gets discouraged at times only there are a number of key differences between people who keep on going and those who give up:1 Focus On Your Goal Not On Your ProblemsOne of my mentors is a highly successful property developer and he loves solving problems. All day long he can take on one problem after the next and just keep going.
---
Step Out
Living your successful life requires you to step out. I remember as a teenager, right out of high school, learning this valuable lesson.
---
Comment on Extra Ordinary Men of Our Time
Remember during the missions of Apollo. And others we knew every astronaut by name, we made them heroes.
---
Hey CyberJunkie, Clean that Booger off Your Nose!
Well..
---
Lazy? Or Right on Schedule
Q. I've been working on a big project for a long time.
---
Maintaining Your Motivation
I recently spoke to a group of sales professionals at the end of their training conference. The attendees had participated in many learning sessions over a two day period - most of which were product related.
---
Three Fs and a Challenge
It's no secret that life is a tricky animal to understand and it's even harder to tame it so that it delivers what you want. But from my work in the world of personal development I've figured out three simple things that can transform any situation, any problem, any issue.
---
Breaking Even: When is Enough, Enough?
I had the most interesting discussion today with a friend of mine. He and I were chatting about the economy, his job, families, and life in general.
---
Change Your Life, Release Fear, and Create What you Really Want
Do you have a dream? Or do you just have a nagging feeling that life could better?Many of us have a life that we know is not what we really want, but perhaps we've become resigned to it, believing that 'this is all there is for me' or 'it's OK, really?' or even, 'it's too late to change anyway.'The reason for this resignation is usually because of fear.
---
Forward Motion
The natural cycle of life is to grow and move forward but moving forward brings with it an element of the unknown. It is human nature to fear the unknown.
---