What Once Was - Ain't No More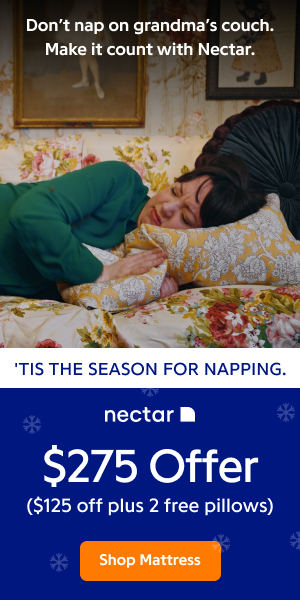 Rather than beat around the bush and try to lead into this in a semi-logical manner, I'll get right to the point. The past is gone - vanished, disappeared in a cloud of dust and a hearty "Hi, Ho Silver!" It is history, not real, mental vapor, and gone, gone, gone!
"Yabutt?"
"Yabutt" nothing. The past is gone! OK, I do understand that a bunch of stuff has happened before now to influence what "now" is. And sometimes it's good to take a look at the past to see just how the heck we got to our "now". With a little luck, the record of the past will not have been so over-skewed by our individual and collective perceptions that we will be limited in our ability to make current rational decisions.
Well, so much for luck! We do change the past, don't we? We remember what we think we remember, then we shade it slightly with our current situation or viewpoint of life and the events surrounding us and remember the past as we think it should be remembered. The really good things that have happened just keep getting better and better. Unfortunately, the bad things have a tendency to get worse and worse.
Since I'm into "positives" - even exaggerated ones - I'm going to give myself permission to remember the good stuff in any absolutely wonderful way I want. Shucks, I may even extrapolate a bit and push some of these fantastic memories right into Fantasyland - for just a few minutes, that is. Then I'll come back to reality. Maybe?
As far as the bad stuff is concerned - well, I think I'll handle those a bit differently. Let's see now?bad stuff?hmmm, I can't remember anything particularly bad. Oh wait, there was that time I?no, that wasn't all that bad? Ok, how about the time?no, that wasn't actually bad?
What I do remember though, are a bunch of times that were darned uncomfortable! Times that I used poor information and/or logic to reach a decision - or times that I had to do things that I really didn't want to do (commonly because I had done something goofy previously to put me in an uncomfortable situation). Or times that I might have acted too impulsively - or even the times that something happened that was out of my control (a "stuff" happens thing). Nah, I can't remember all the details. I just have a general recollection of the events - and of some of the things I did to rectify the situation or changes I made in the way I was thinking and conducting my life.
Get the idea? Of course you do. Too many of us have a tendency to live in the past. We remember events and situations as "bad". Our minds automatically fill in the missing details with exaggerated "facts". We relive those bad moments complete with every associated emotion we can conjure up. We are sad, depressed and sometimes flat miserable. We resort to medications (and other readily available related alternatives) to relieve the pain. Life just sucks!
The past is not real, folks! It is gone! The only way it becomes "real" is by allowing our minds to push it into the forefront of our thoughts. What has happened - has happened. We can't change it even though at times we may desperately want to. The only reality is now! Our past has brought us here - to our "now". "Now" is the only time we can do stuff - not yesterday, not tomorrow -only now.
You might think about using some of your "now" to put the past to rest. Look for the lessons those uncomfortable events might hold for you. What can you learn from those situations that will help make your life easier on down the road? Turning "bad" events into lessons will help move them further back in the mental file cabinet. Apologies where appropriate and forgiveness of both yourself and others as necessary can be a couple of other useful tools to diminish the impact and the nagging of the memories of the past. Handing the negative memories over to your personal spiritual "leader" is often useful. (You'll probably still need to do something in addition though.) Also, focusing on the positives of the past will help to lessen the impact of the negatives.
If your "now" is pretty sucky, all you can do is deal with it (do something) the best way you know how. If you can find an immediate lesson in the situation - great! If you don't see one, you may have to wait for a later "now" when you can see a bit more clearly. Life's like that. Just remember that it won't be long until this "now" is gone. I think that's one of those "This too shall pass" things.
The past? Remember the cool stuff and as for the rest of the garbage - LET IT GO!!!
About The Author
Gene, through NuPathz.com, provides an easy reading self-help blog, articles and links along with affordable books and materials written to help folks find the road to a more enjoyable lifestyle, to pass on some of life's "secrets for survival" in a chaotic world & offer a few smiles along the way. It's a down-to-earth, simple approach to discovering a better life. You can visit Gene at http://www.nupathz.com/
---
MORE RESOURCES:
RELATED ARTICLES
---
Dont Let Failure Go To Your Head
I watched as an 8-year-old All-Star slid dramatically into second base. Yet the umpire gave the dreaded signal, "Out!" The crowd yelled, "That's OK.
---
What Is Failing Forward?
What an absurd statement! Absurd or not, progress is not possible without failure. It is part of being an evolving and growing human being.
---
How to Get Motivated and Have Industrial Strength Self-Motivation
It is not your fault if popular self-help courses have never worked for you over the long term.How to get motivated is not adequately dealt with.
---
If You Are Rejected!
This article exemplifies the inner working of emotional intelligence. Effectively working through one tough situation at a time can build our emotional competence.
---
Its Not Your Fault
Have you ever wondered what's really holding you back from achieving all your dreams and making the money you really want to make?Well, worry no more. It's not your fault.
---
Finding Yourself: Finding Passion Series - 1 of 3
We have been told that the things we don't like in our children are the same things we don't like in ourselves. We are told that we project our own flaws and issues onto our perceived enemies in an attempt to work them out within ourselves.
---
How Great is the Strength of Your Belief?
Be careful what you believe because that is what you will experience. Your belief system is a mechanism which is uniquely yours.
---
The Undeniable Power of a Mastermind Group
A Mastermind is a group of individuals who are joined inpurpose. All bringing their collective talents andexperiences to the achievement of a common goal.
---
Come Alive!
As many of you know I have a passion for helping people identify their dreams and go after them. What you may not know is that (much to my surprise) I have uncovered a spiritual aspect to my work.
---
Motivation: 3 Suggestions for Living a Life of Purpose, On Purpose
"There's so many roads that seem, To lead down to the sea.I wonder which road, will be the right one for me?"- SeawindI heard these lyrics on an old jazz tape the other day.
---
Practice, Practice, Practice
It may sound silly but the key to self-confidence and building more self-esteem is through practice. Practice what it is you want to feel more confident about and eventually, the confidence will show itself.
---
Courage and Fear
Mark Twain once said, "Courage is resistance to fear, mastery of fear not absence of fear."Feeling fear is normal but so many are afraid to admit it.
---
The Day Your Life Will Change for Good!
Many people long for a better life. In fact, I think it is innate to humans to desire a better life.
---
Stop Procrastination - Just do it!
What stops you from 'getting things done?'Have you ever started your day with good intentions of completing a task or project only to find that by the end of the day you've hardly worked on it? Or have you ever set a goal to attend a seminar, learn a new skill or just have more time out for you?I'm sure you have. I'm not going to write a long-winded explanation about the art of procrastination or "putting things off" but what I will do is share with you the secret of actually "getting things done"?putting an end to procrastination and just getting on with it.
---
Universal Alignment
When the Universe is aligned, all things are possible.Kismet, Karma, Synchronicity and Serendipity work together in unison to provide for us when we sometimes least expect it.
---
Five Mores to Enhance Your Performance
When you think about the most successful, happy, fulfilled people you know, you could probably identify some characteristics these people have in common. If we were sitting together, I'm sure we could build a nice list of these characteristics, attributes, habits and attitudes.
---
How to Stay Motivated
You've read a book that motivates you to action; you've read a motivational quote and got pumped up; you've attended a seminar and listened to a motivational speaker and feel you can conquer the world.A week later the motivation is no longer there.
---
Motivation: The Power of Opportunity
I think each one of us has had the experience of coming up with a great idea for a product or a way to do something, only to see someone else do it and make a ton of money.Here's mine - A few years back I went through advanced training in hypnosis.
---
How to Get Rid of Inaction Paralysis!
How many times have you come up with a brilliant idea only to find yourself paralyzed with inaction and wondering/regretting why you never pursued it?How many times have you allowed those unfounded fears to stand in the way of your progress? How many times will you keep allowing inaction paralysis to rob you of the life you want?Whether you want to start a business, write a book or are looking for a new job or new clients, if you want to get results?you must act when your emotions are still high and the idea you have is sizzling hot! This is usually the time when the idea is so powerful and clear in your mind. You feel confident and enthusiastic?from this vantage point "anything is possible.
---
Why You Dont Ned Motivation
As a life coach, I often hear people say they lack motivation - in fact, the "motivation discussion" is almost a ritual with my new clients. You really want something, in fact you almost need it, but you just don't have the drive to get to it.
---