Wake Up to the Life You Love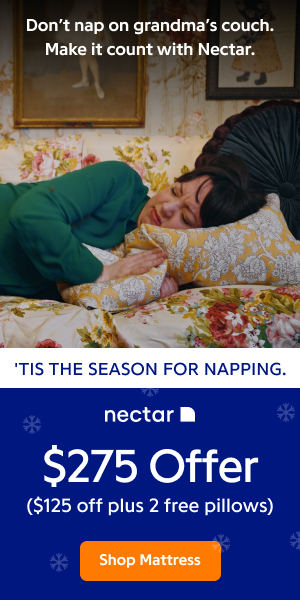 While speaking at a San Diego university recently, I was fortunate that I was not asked to leave the stage. You see, I chose to share with the students in my audience some frightening statistics. I announced that, while many would receive their degrees, few - very few - would end up pursuing careers in their chosen field. At this point, the faculty began giving me dirty looks.
I went on to say that, while most students were there to pursue a dream, the dream they were chasing was not their own. Many students enter college to live up to the expectations of family, friends, and society. They've been told they should become an accountant, lawyer, doctor or teacher because of the great future and financial gain. In trying to do what others think they should do rather than following their individual passions, they rarely continue along the same path once they leave campus.
Instead, I painted a different sort of picture. Using an off-the-wall example to illustrate my point, I asked each of them to imagine that he or she really wanted to become a banjo player. I said, "What if you took the same period of time and energy pursuing that dream, your dream, your passion? What if you began as an apprentice at a banjo shop, and then worked hard to learn everything about banjos? After four to six years, the same time you would have spent earning a degree that you would not use anyway, you would instead have become an authority on banjos. A real banjo aficionado. Know why?"
"Because you'd be following your passion," I continued. "You would become captivated by the topic, and the pursuit of this goal would no longer feel like work, as much as it would be a part of who you are. Staying up late reading and learning everything there is to know about banjos, listening to old songs and then creating new ones would not be a chore; it would become your joy, because you'd be doing what you love."
Now here's the best part. There will always be a call for authorities in any area. So no matter if your pursuit is toward playing the banjo, inventing new ice cream flavors, or discovering the latest medical breakthroughs, there will always be a demand for your services, thus creating success in your chosen field of endeavor.
This is where true happiness and fulfillment comes in: getting paid to do what you enjoy most while living the life you love. Because . . .
When you do what you love, and love what you do, you'll have success your whole life through!
************************************
You have permission to publish this article electronically or in print, free of charge, as long as the bylines are included. A courtesy copy of your publication would be appreciated.
About The Author
Greg Reid, GregReid@AlwaysGood.com
Gregory Scott Reid is a Well-Known Speaker and two-time #1 best-selling author of, "The Millionaire Mentor" and "Wake Up: Live the Life You Love" www.AlwaysGood.com
---
MORE RESOURCES:
RELATED ARTICLES
---
Walk In The Light
It was a mild October night, weeks after the horrific September 11 terrorists attacks on our nation. With a mix of anticipation and apprehension, my husband, children and I, entered the gates of the North Carolina state fair.
---
Success Secrets - Achieving Ultimate Success
I hope you're having an AWESOME week!Let me first say that Lou & I really enjoy getting all the feedback and suggestions from you. It's fantastic stuff.
---
Life Is About Taking
"Move out of your comfort zone. You can only grow if you are willing to feel awkward and uncomfortable when you try something new.
---
The Biggest Mistake Youve Made About Manifesting
What is the biggest mistake you have made aboutmanifesting your desires?You will be surprised by the answer and you probablythought it was the best thing you could do to achieveyour desires. However, this mistake has made your desires100 times more difficult to achieve.
---
Get Out of Your Comfort Zone - Before Its Too Late
Think about what you're doing each day and ask yourself - "Is what I'm doing now getting me to where I want to getto?" If the answer is "No" then do something different. Get outof your comfort zone and change your habits.
---
Make It Happen Now!
Most people think that when they have chosen a path that's it - that's the path to follow. This is far from the truth according to leading Business Coach? Brad Tonini who has just released his latest book "Make It Happen Now!"I asked Brad to share his thoughts on why we don't get started to "Making Things Happen".
---
The Top Six Ways to Stay Motivated
I receive many emails from people that basically ask the same question: How can I keep myself motivated long term? This seems to be quite a common dilemma for many people so I want to address it because it can be done! Here are my tips for staying motivated:Get motivated every day.Zig Ziglar was once confronted about being a "motivational speaker.
---
Staying the Course
Are you willing to stay the course? Once you have decided on a course and set sail toward your destination, you will undoubtedly face moments along your journey, perhaps even long stretches, where it seems that you are not making progress toward your goal even though you are doing the things necessary to reach it. We've all heard the saying "it's darkest before the dawn" and it's often true that we are on the verge of great success when it is most difficult to see the light at the end of the tunnel.
---
Motivation, Your Core Resource
Your motivation is one of the core resources you have to accomplish all the things you want to achieve.Let us get one thing clear though before we handle this resource called motivation.
---
A Book Review: Great Resource for Group Facilitation
Anyone who is a leader or member of a group and wants to get things accomplished knows that there are many issues and challenges that groups commonly face as they seek to find creative solutions, launch new initiatives, and create high performing teams.The Book Leading Groups to Solutions addresses how team leaders and team members can collaborate, problem solve, plan, organize, and make decisions by exploring models and tools that enable facilitators to help groups achieve their goals.
---
Motivation From A Great Western - We All Have It Coming
Most self-help gurus warn us against watching too much TV. Spending time with your much maligned TV set does have advantages, however.
---
Discover How to Stay Motivated and Be Successful
If you surveyed 50 people asking each their definition ofsuccess, chances are you would receive fifty different answers. Even so, there are certain steps everyone must follow in order tobe successful.
---
The True Cost Of A Lack of Motivation
And what a lack of motivation means..
---
REST: The New Strategy for Business and Life Success
No matter how many times you have vowed to change your harried ways, you still find yourself running behind, running out of time, running out of patience and running on EMPTY. Your biggest problem--exhaustion.
---
Do It Now!
"At the end of our lives we never regret at the things we failed at but at the things we hope for but never attempted." Richie Dayo JohnsonFew months ago, I went to Ashburnham Place, a Christian conference and prayer centre set in glorious East Sussex countryside for church groups, retreats, holidays and conferences with one of my mentors Joe De Souza, a top rated motivational speaker.
---
Ever Feel Like Your Elevator Is Stuck Between Floors?
What do you do when you make a big mistake? When you fail? When you suffer defeat? When everything just goes wrong? When serious misunderstandings develop with others? When it appears like there is no way out? When solutions to your problems just seem impossible?A Familiar Location; The Bottomless Pit!What do you do; do you do nothing and allow the circumstances to push you around? Do you blow your stack? Do you bite the hand that feeds you? Do you become fearful and run away? Do you get your knickers all in a twist? Do you ever feel like your elevator is just stuck between floors?Or, do you grab the bull by the horns and flatten him like a pancake? Do you turn bad circumstances into advantages just for the sheer joy of it? Do you look at every problem with faith and optimism knowing that positive results can and will be found?Time To Grind It Out!Well, I tell you this; if you are the kind of person that always looks for that kind of satisfaction, then you are busier than a one legged man in a bu** kicking contest. But, you knew that quite well.
---
Lights, Camera, Take Action
Have you ever had a great business idea?Did you focus & plan out the business in your mind and then write it down on paper?Of course you did "Take Action"? Right?Well most of us have great ideas or talents that we can share with the rest of the world but never do. WHY???Think about how many Jobs you could have created and how many people you could have helped with your idea or business.
---
Lego Laws for Life
Just about everybody owns or has owned a bucket of Legos in their time. There's no denying the fun they provide for a child or even for an adult, which is why, many Lego collections are passed down from one generation to the next.
---
Have You Just Hit The Wall?
Have you hit the 'brick wall' yet?No? Well it won't be long.I started tinkering with the internet at the start of 2003, then finished my property maintenance business towards the end of that year and went full time online.
---
Discover Your Purpose In Life
Everyone has a life purpose; a unique and special something each of us is supposed to do in LIFE. A life purpose is not a specific job or career, it is much deeper and much more fulfilling.
---