Moving Beyond Your Comfort Zone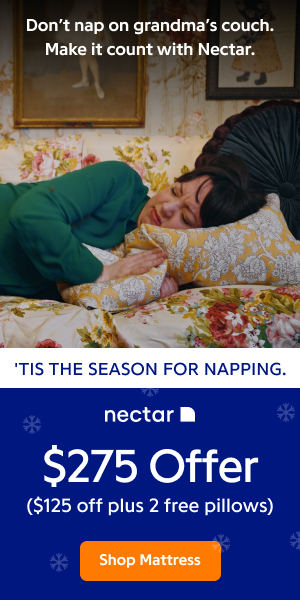 Many professionals have attained a high level of competence in their particular fields. They have learned a lot in their careers and they have a good sense of what works and what doesn't. Some individuals have become so good at what they do that they can successfully perform their jobs "with their eyes closed." These people are operating within their comfort zones.
While operating within your comfort zone is safe, it does not give you the opportunity to grow in your career. You may be good at what you do, but if you continue to do things in the same way, your job may have a tendency to be boring. It may no longer offer you a challenge. Only by trying new things can you get your creative juices flowing and experience the thrill of reaching new heights of achievement.
Trying new things does entail some risks. When you try something new you may experience a sense of discomfort. This comes from not being completely sure of what will lead to success. You will also very likely make mistakes along the way -- sometimes many mistakes. However, most of us don't like to make mistakes. We may be concerned about reactions from others. When we have achieved a level of competence in our jobs, we enjoy admiration from others. But as we make mistakes during the process of learning something new, we run the risk of looking foolish to others and feeling embarrassed.
The way to deal with this inevitable part of the learning process is to look at mistakes as feedback. They are letting you know when you need to use a different strategy to accomplish something. They are learning guideposts, which let you know what you should continue doing and what you should change. Extraordinarily successful people in every field have made lots of mistakes -- that's how they became extraordinary. And if someone is "kind enough" to bring to your attention that you've made a mistake say, "I know. Isn't it great? Now I don't have to do it again." It will totally change that individual's reaction to the situation.
Trying new things does offer wonderful payoffs. When you try something new and you persist at it, you usually become very good at it. In addition to having acquired a new skill, you can then experience the exhilaration of having faced a challenge and succeeding.
So make a commitment to move beyond your comfort zone. Only by doing so can you move closer to becoming the best you can possibly be.
Della Menechella is a speaker, author, and trainer who helps organizations achieve greater success by improving the performance of their people. She is a contributing author to Thriving in the Midst of Change and the author of the videotape The Twelve Commandments of Goal Setting. She can be reached at della@dellamenechella.com. Subscribe to free Peak Performance Pointers e-zine - send blank e-mail to subscribe@dellamenechella.com.
---
MORE RESOURCES:
RELATED ARTICLES
---
Mr. Smith, Please Enter the Dream Room - Dream Big Dreams to Do Big Things!
Enjoy a great quote to start off this fantastic week!"All men dream: but not equally. Those who dream by night in the dusty recesses of their minds wake in the day to find that it was vanity: but the dreamers of the day are dangerous men, for they may act their dream with open eyes, to make it possible.
---
5 Motivation Killers and How To Avoid Them
Motivation is an oft-discussed subject, particularly with regards to whether or not it is something that can be "taught." Some people believe that motivation is something that can be "caught" like a virus, whilst others (myself included) believe that motivation is something that has to have start from within, and for personal reasons.
---
7 Stepping-stones to Career Growth and Excellence
Achieving excellence in our work is an integral part of feeling genuinely satisfied in life. We want our careers or businesses to blossom, making us financially secure and content with our achievements.
---
10 Common Money And Success Myths - Part 2
Here are a few commonly held beliefs, or "myths," that hold many of us back from achieving success..
---
Spring! Time for Love and New Beginnings
Prepare, prepare, prepare! The horizon screams of spring and the budding trees, tulips poking their head above the soil and thoughts of romance and love fill our hearts and minds. Are you ready for what awaits you? Well, if not, we need to get started right away!First things first, get your house in order, no I am not talking about the dwelling in which you reside, I am referring to the temple (your body, mind and soul) of all existence! Time to throw out all preconceived notions of what the other sex is looking for and re-create the person you are, the person you want to be!Put that smile to work, make eye contact, approach a stranger (be careful), strike up a conversation, and take the initiative for the new beginning you want to have this year! There is no happiness greater than that which is within you, and love evolves from loving oneself.
---
Change 101: How to Handle the Changes that Come Your Way
One of the few things that are constant in this world is change. At the same time, many people just don't like change.
---
Keep Motivated To Succeed Online!
Starting and managing a business takes motivation and talent. It also takes research and planning.
---
12 Powerful Motivational Tools That Guarantee Success
No matter how many years you spend in a classroom or fromwhat social class or lifestyle, motivation is the commonfactor among those who are high achievers.Finding the tools to put meaning and purpose in your life,developing a vision, and becoming highly motivated can leadyou towards a successful and exciting life.
---
Rut Busting
IntroductionWordNet defines a rut as a groove or furrow (especially in soft earth caused by wheels) or a monotonous routine that is hard to escape; as in "her job made her feel that she was stuck in a rut".What is this thing that we call a rut? Is one man's rut another man's rapture? I.
---
Every Passing Minute Is A Chance To Turn It All Around
Every passing minute.When I first heard this line, in the movie Vanilla Sky, it struck a powerful chord in me.
---
Motivation By An Audience
Sooner or later, if you keep working hard in a focused way on a skill or project, you will have an audience even if it is an audience of one.People are naturally attracted to the hardworking, skilled person and will want to watch or learn.
---
A Burning Desire
"Mommy, he's doing it again." I yelled as I came running into the kitchen where I knew I would find Mother.
---
How To Get Motivated When You Have An Off Day
What can you do on days like these? Is there a way to get motivated and stay motivated?There are three simple yet powerful ways to pull yourself out of a slump. And best of all you can start using these strategies today.
---
Selective Perspective
Picture this: A mother and daughter are looking at the snowfall from the front widow of their home. The daughter thinks: "Great, No school tomorrow.
---
Top 4 Reasons Women Ride The "Emotional Roller-Coaster"
1. Women have learned and are in the habit of being driven by the approval of others.
---
Your Date with Destiny
Destiny. What a powerful word.
---
Passion and Purpose
Who are we, standing here on this planet, looking for a place to be? Are we the "forgotten ones" from a time gone by, a piece of pre-history perhaps, that lets itself unfold through the pages of time?Are we here all alone, or are we part of something bigger, larger perhaps than we could ever imagine? Aren't we like children after all, looking out into the Universe, wondering what this purpose of ours is all about?As children we had dozens of questions about this subject, didn't we? We wondered all the time where we were from and why we were here while we marveled about this place called Earth. There were grasshoppers, butterflies, leaping frogs, crawling snakes, annoying mosquitoes, dogs and cats, all sorts of strange things that we uncovered for ourselves each and every day.
---
Are You the Motivator
We're all aware of how important teamwork is and how an inspired team, working together toward a clearly defined goal, can accomplish tremendous results. But how do you get all co-workers to pull together and realize they are a vital link in a much bigger picture?Remember that individuals make a team.
---
Get The Man Right
One Saturday morning, a minister could not think of a sermon to write. He simply could not get inspired.
---
Realistic Dreams
The wish to have or be something, especially one that seems difficult to achieve is an innate desire in every one of us. The quest of all mankind, whether it is admitted or not, is for a life of significance.
---