Don't Let Motivation Cause You to Fail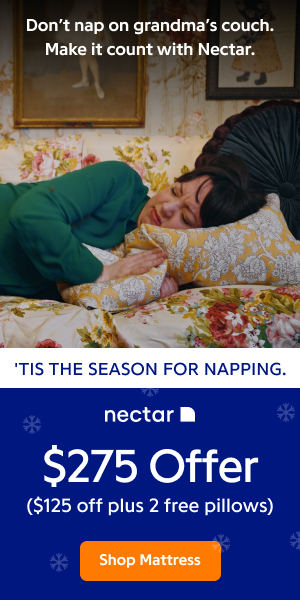 Yesterday my teenage son Matt came home with a less than stellar report card. (Yes, even peak performance experts sometimes have trouble motivating others.) Now Matt is by no means stupid. The reason he got poor grades is because he did not do the work that was required for some of his classes. Why didn't he do the work? According to him, he didn't feel motivated to do it. After having a loud discussion with him (translation: I was ranting and raving), I realized that Matt is no different than many people in his erroneous idea about motivation and success.
The impact of motivation on success is highly overrated. Motivation has very little to do with success. Successful people do not wait to feel motivated to do things that need to be done. They take action whether or not they feel like it, and this continuous action towards a goal is what results in success.
Realize What You Are Losing
If you are not doing what you need to do, you are paying a price for it. It could be the constant stress of knowing you should be doing something but not doing it. It could be the subtle feeling of realizing that by your inactivity you are not achieving what you know you can achieve. Many people have a vague idea of what their inactivity is costing them, but they try to push away these thoughts because they are very uncomfortable. I am suggesting that you not only don't push away these thoughts, but that you experience them fully.
Think about what your lack of action is costing you and notice how miserable this feels. Am I telling you this because I am sadistic and want you to feel bad? No, I am urging you to do this so you connect with this discomfort. Feeling this pain will often spur you to give up your excuses and move. Most people will do more to avoid pain then they will to move forward towards pleasure. Recently, my toe has been causing me some problems. This has been going on for several weeks. I know I should have gone to the doctor to get it checked out, but I didn't want to take the time to do it. However, the pain has been getting worse and is now preventing me from participating in some activities that I enjoy, so I finally made an appointment to see him. Pain catches your attention.
Are you experiencing the pain of mediocre revenues in your business because you are not doing enough marketing and selling? Have you been having conflict with your team because you have not effectively dealt with a difficult employee? When you experience enough pain, you will be surprised how motivated you will be to take action.
Focus on the Pay Off
If you don't particularly like the task that you have to do, don't focus on how miserable you might feel at the moment. Instead, focus on the pay off that you will receive as a result of your work. People who are successful in any area of their lives usually focus on what they will get out of their activity.
I have been a size four since I was 15. Most people who have problems with their weight will often comment that I am lucky to be so thin. I tell them that I exercise a minimum of one hour at least five days a week. Their next remark is usually, "You must love to exercise." No, I don't love to exercise. I would much rather get up and make a pot of coffee. To me there is almost no greater delight in life than enjoying a cup of freshly brewed coffee first thing in the morning. That's my exercise pay off. As I am in the process of exercising, I count the minutes left that I have to do it before I can have my cup of coffee. Does this sound simplistic? Maybe, but it works. This simple strategy has motivated me to work out consistently for many years.
What is your pay off? Is there something that you really enjoy? Tie it into the task that you know you should do, but that you have been putting off. Make the pay off be the carrot that drives you to action.
Don't Worry About Perfection
One of my biggest blocks in getting started with doing something is that I'm afraid I won't do it right. This is usually in connection with something new that I don't have a lot of experience with. I want to do a good job and I don't want to mess it up. So what happens? Nothing. I focus so much on my fear of making a mistake that I often do nothing at all.
When you are starting a new project, don't worry about doing it right initially. Just do something. There is a common principle in physics that states, 'A body at rest tends to stay at rest, a body in motion tends to stay in motion.' Get moving. Recognize that you will need to make adjustments along the way. Making adjustments is part of the process of learning how to be successful in any new endeavor. As you begin to do the new task, you will find out what else you need to know. You will discover additional information that will help you achieve your outcome. Don't focus on the success or failure of each step. Be concerned with taking the most intelligent action at any particular moment and make whatever changes that are necessary. Action, not perfection, creates results.
Develop a Plan
Sometimes we have a new idea but it seems so overwhelming that we do nothing. Create an action plan for a project and then just do one step at a time. I wanted to create an electronic newsletter for more than two years. On a regular basis, I felt the guilt and self-recrimination that comes from knowing that I should do it but not taking action. I am technologically challenged so the entire project seemed more than I could handle. Finally, I decided to create an action plan. I would find other successful electronic newsletters and see how they were put together. I would determine ways to distribute the newsletter to subscribers. I would find ways to let others know about my newsletter. I focused on completing each step and within two weeks, I sent out my premiere issue of Peak Performance Pointers. When I finally broke the task down into simple action steps, I was able to get it done.
Motivation Comes From Action
An interesting thing about lack of motivation is that when we begin a project that we have been putting off, we finally start to feel motivated. Motivation often comes from the doing. When we start something and see it begin to take shape, it becomes exciting. Once we get started, we often find it difficult to stop until the project is completed. As we work on accomplishing a new idea, it is easier to focus on the end result and this creates even more motivation to get it finished. So recognize that if you are waiting to feel motivated to do something, start to do it and then the motivation will kick in.
Many people erroneously believe that successful people are super motivated individuals. Nothing could be further from the truth. While it is wonderful to feel motivated to do something before you begin it, don't let motivation cause you to fail. Take action towards your goal and you'll be filled with more motivation than you can handle.
Della Menechella is a speaker, author, and trainer who inspires to achieve great success from the inside out. She is a contributing author to Thriving in the Midst of Change and the author of the videotape The Twelve Commandments of Goal Setting. She can be reached at della@dellamenechella.com. Subscribe to free Peak Performance Pointers e-zine - send blank e-mail to mailto:subscribe@dellamenechella.com.
---
MORE RESOURCES:
RELATED ARTICLES
---
Knowledge Or Action
It's been said that knowledge is power. While that's true to an extent, it isn't the whole truth.
---
Personal Safety: How To Avoid Accidents And Live A Safe, Longer & Happy Life
Have you ever had an accident?Do you value your personal safety and that of your family?Most accidents may not be just accidents.Some accidents may be caused by our personal lifestyle, carelessness, wrong reasoning, faulty decisions, bad habits, wrong actions of conscious and as well as unconscious origin.
---
Success Through The Power Of Daily Action
Daily actions to achieve your goals means daily progress and daily excitement as you start to feel your dreams are actually coming true.As you take action daily, you cannot fail to realize that you are moving steadily towards your goal and this can only fill you with growing enthusiasm and the belief that, at long last, you will achieve your goal whatever it is.
---
How Much Risk Is Too Much To Take?
The ladder was braced against the railings going to the basement. I started climbing up.
---
Beyond Procrastination - 8 Questions To Ask Yourself
Why am I constantly putting things off? Why don't I do the things I'm "supposed" to do, but don't really want to? Why do I always seem to be forcing myself to do things? Whether it's chores at home, work for school, or projects at work, how do I get beyond procrastination? Most often, something is operating "underneath" the procrastination. Asking yourself these nine questions and spending some conscious time reflecting on your responses can help you uncover why you are resisting doing what needs to be done and support you to move beyond procrastination.
---
Playing With Mindfulness: Sneaking In The Back Door
I often meet people who say things like, "I've been working on mindfulness for over twenty years."My response is always this: "Oh, you poor thing! Have you tried *playing* with mindfulness? It's very effective, and much more fun!"They tend to look at me like I'm some kind of kook, and then ask the million-dollar question: "How can you play with mindfulness?" Glad you asked.
---
Hurry Up And Procrastinate
I've been meaning to write this column, but I keep putting it off. There always seems to be something better or more important or easier to write about.
---
Your Dream Can Be Your Future
Here is a basic truth you must accept and believe if you are to achieve yourdream?Your dream can be a reality! That's right, your future can actually see youliving your dream. It doesn't just have to be a big wish!When we are young we are dreamers.
---
Rebirth from the Ashes
The legend of the phoenix can actually be found in several belief systems. It can be traced back to ancient Egypt when it was then known as "Bennu" or Bynw", a symbol of the sun god Osiris.
---
A Surfing Lesson
I've never surfed in my life. Sometimes people tell me I look like a surfer, but never once have I been on a board out in the water.
---
Creating Your Best Year Ever
January is synonymous with resolutions and getting organized is high on many people's list. Unfortunately, perhaps some of us make a resolution, when what we really want is a revolution.
---
How To Overcome Procrastination Quickly And Easily
Maybe it is time to discover a new way to overcome procrastination and get motivated.When a deadline looms you need a quick and easy way to start making some progress and beat procrastination.
---
How To Be Motivated Without A Motivator
Many professionals spend their entire careers working under managers or supervisors that don't truly understand the importance of motivation. This lack of understanding results in one of two things: 1) Low performance and productivity of the organization and staff or 2) Self-motivation of the professional, which results in high performance, satisfaction, and productivity.
---
Listening Skills
Listen to win SalesVery few people are good listeners. In your everyday life how many people can you remember who are good listeners, people who remembered your name or what you said.
---
Why To Dump Will Power And Get Motivated The Easy Way
For over 20 years I have been fascinated by the possibilities that exist for creating rapid and lasting personal change. And I learned some great tools for personal change.
---
If You Can Dream It, You Can Do It!
"I have heard it said that the first ingredient of success is to dream a great dream."John A.
---
Motivation and Success: Improved Techniques
Changing our internal programming that limits us has never been simpler or easier; we just expect it to be more complex! When we associate images or objects that provide a state of relaxation and joy we create a receptive environment for the unconscious mind to accept powerful motivation and successful results.Founding Father of Autosuggestion:In the late 19th and early 20th century Emile Coue (a chemist who became a hypnotist) experimented with autosuggestion techniques with great results.
---
Are You Lacking Self-Discipline? - Part 1
A man does not live until he begins to discipline himself; he merely exists. Like an animal he gratifies his desires and pursues his inclinations just where they may lead him.
---
Your Life Just OK? It Doesnt Have To Be That Way! Live the Life You Really Want To Live!
I have some questions for you. Are you ready? How would your rate your life on a scale from one to ten; 10 being fantastic and 1 being the worst it could possibly be? Are you happy with the most important aspects of your life? And note that I didn't say are you content or are you satisfied.
---
How to Beat Procrastination and Self Doubt
Fear of failure (or success) and a lack of energy leads to procrastination. People who procrastinate become frustrated and generally accomplish nothing.
---