The First Step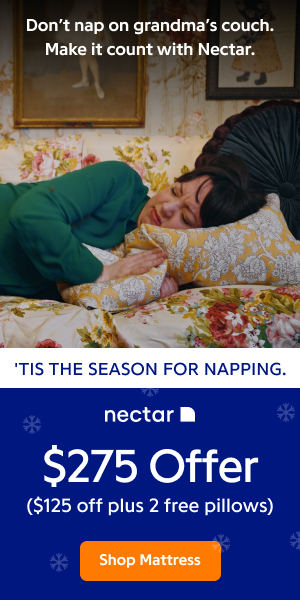 Today is an anniversary of sorts for me. Three years ago today, I publicly launched Tomorrow's Edge after years of getting ready, talking about how I was someday going to do it, and researching everything but advertising! It was a huge first step in the middle of a bunch of first steps that I had taken up to that point. Naturally, it fell flat on it's face because of my lack of education in the marketing area. So, here I am three years later, better educated, dusted off, boot straps pulled up, repeating that first step. I take a deep breath, psyche myself up, wiggle my toes a bit, bend my knee, lift my foot, and sit back down with another cup of coffee?. Maybe in a minute or so.
Isn't it funny how that first step gets to us? I'm not even scared this time. Heck, I wasn't scared last time. It's the only career I've ever really wanted with any kind of passion and fire. Why is it we choke up when taking first steps towards those really big goals that we love so dearly? Ever notice that when it's something you don't give a rip about, the freeze never happens? We freeze up when taking that first step towards something special, because now we have something of importance to fail at. It's not the goal we're afraid of, it's the failing that scares us.
The key here is to start. So many people speak of a journey starting with a single step. It's true. However, even if you have quit and are picking it back up again, at least the first step this time is farther along then the last time you started. For some of us, every single step towards success is so terrifying that it is a first step. Every step along the way towards our goal is a challenge. Keep in mind that each step is closer than the last one was. If you could do yesterday's first step then surely you can do today's first step because it is farther down the path. If you stop and look back over your shoulder, you'll see that you've actually come quite a bit further than you'd realized. You will feel a greater sense of progress than you did yesterday.
It really doesn't matter who you are or what you are trying to accomplish or who might not approve or what your current standing in the community is or anything else. What matters is that you get past the inner dialog that tells you those things do matter. No excuses are really valid. Our excuses are our first steps. "I do not have the capitol to start a business." Then my first step is to get the capitol, rather than shelf the whole idea. "I do not know the first thing about building a house." Then my first step is to get training. "I do not know how to read music." Then my first step is to take a class. Make your excuses your first steps and watch your pride grow.
Remember to analyze each of those excuses like any other fear and make sure they are valid and worth becoming a step on your journey. It would be easy to get off track by taking care of your excuses instead of taking care of your dream. The point is to start taking action towards the life you have envisioned for yourself. "How is my attitude? Am I in charge or is my fear?"
What if you're scared to death of your next step and you want to step away from that fear? You just want a quiet moment to breathe without the fear. Did you step forward to breathe or did you step backwards? Did you sidestep? Remember this when stepping away from fear. Is the step away from fear also away from your dream? Is the step away from fear bringing you closer to your dream?
So many of us have been taught to dive in headfirst and attack our goals like we are some sort of mighty warrior gone to battle. We run full steam ahead without wisdom to temper our actions. This will usually cause problems later. Occasionally, I will get so excited about charging in to face my fears, that I will become almost manic in my attempt to push forward to the end. This almost always messes me up. I have learned to stop and relish the moment, say thanks for the opportunity to conquer fear, and then when I have calmed back down, I can continue making plans.
It really does help to pace ourselves so that we have the staying power to complete a long involved project. Too often we knock ourselves out trying to force it too fast and then we drop off exhausted. It does not feel good to continue at that pace and we will often quit rather than reevaluate our timetables and slow down. Creating the dream can be as fulfilling as seeing the end results. Do not cheat yourself out of the positive feelings that come from overcoming fear and doubt by racing through too fast.
So, here I sit with my thoughts remembering all the times I've failed at this. You know what's funny, in retrospect each event that appeared to be a failure was actually an amazing learning tool. I hate learning things that way!! Seriously though, I never really failed, I just became more and more educated, tempered, stronger, more self-confident, more defined, more focused, more streamlined, more global, more spiritual, more patient, and more harmonious with how it was all supposed to play out. I can see now why I had to go through those other first steps so that I could be here today in this moment taking this step. It's all exactly the way it should be. An infinite wisdom must have been at work somewhere behind the scenes. 'Thank you.' I'm ready now.
This article was adapted from a segment of Beyond the Inner-Critic by Skye Thomas, copyright 2003.
About The Author
Skye Thomas began writing books and articles with an everyday practical approach to spirituality, motivation, and inspiration in 1999 after twenty years of studying spirituality, metaphysics, motivation, and parenting. More of her articles can be found at www.tomorrowsedge.net as well as free previews of her books.
---
MORE RESOURCES:
RELATED ARTICLES
---
Choose Your Suffering - Be Willing to Pay the Price for Success!
One day when my friend Todd and I were having lunch, he let me know the best piece of marital advice he ever received. He said "Phil, It's up to you.
---
Even Though
As often happens following one of the Best Year Yet programs I do, a message emerges for Monday Morning Coach. Recently I conducted a BYY workshop and what struck me was how often participants (I include myself in this group, since each time I present it, I am also vicariously examining my own life) stop themselves from taking action because of the underlying belief that they don't have "enough," or aren't enough (smart enough, thin enough, ready enough, etc.
---
Right Action & Right Effort: The Keys to Martial Arts Mastery, Keys 3 &4
In the philosophical teachings that form the base for our Warrior Concepts Life Mastery Program, there is a model by which we can examine our thoughts, words, and actions from eight distinct perspectives. These eight "paths" which contribute to both who we are and how we associate with the world around us include our:1.
---
A Surfing Lesson
I've never surfed in my life. Sometimes people tell me I look like a surfer, but never once have I been on a board out in the water.
---
You Want Me to Do What?
Most of the time whenever we need to make an important business decision we turn to what is convenient or comfortable. Why is it that we never seem to want to venture out and try new things.
---
Three Fs and a Challenge
It's no secret that life is a tricky animal to understand and it's even harder to tame it so that it delivers what you want. But from my work in the world of personal development I've figured out three simple things that can transform any situation, any problem, any issue.
---
Optimistic Vs Pessimistic
Studies have shown that on average an optimist will have a longer, healthier and a more fulfilled life then a pessimist.In 1980 a study was carried out which monitored 122 men who had a heart attack.
---
Success: Its Really Pretty Simple
From the 'What You Need to Succeed' SeriesEvery once in awhile I stop and take a look at myself. No - I don't mean in the mirror, I mean - I do a self-assessment of how I am managing the issues in my life.
---
The Secret to this Famous Singers Success
It seems the longer think we have, the longer we put off living the life we see in our heads.You know what I'm talking about.
---
Motivation: 3 Keys to Lasting Change
David Bowie once sang, "Ch-ch-changes, tryin' to face the strain."There are times in life when trying to change can be a strain.
---
Darkness of Winter Encourages Insights
The darkness of Winter has descended.For many the long stormy nights of Winter and the proverbial dark night of the soul are uncomfortable.
---
Self-Esteem: You Matter
You'd be surprised. Maybe amazed.
---
What Makes a Champion?
Imagine for a moment that you are a champion. You are the best in your town .
---
Five Ways to Stand Out from the Crowd
Some people are content to just to be another face in the crowd. By assuming this attitude, they are saying, in effect, to the rest of the world, I'm just average; there's nothing special about me.
---
All Talk And No Action; So Let It Be Written; So Let It Be Done!
It is so important to know how to motivate ourselves in an effective manner and in a desirable direction. Throughout life we continually struggle between the dual forces of what we say and what we do.
---
Your Life Just OK? It Doesnt Have To Be That Way! Live the Life You Really Want To Live!
I have some questions for you. Are you ready? How would your rate your life on a scale from one to ten; 10 being fantastic and 1 being the worst it could possibly be? Are you happy with the most important aspects of your life? And note that I didn't say are you content or are you satisfied.
---
Stick With the Winners
Here is an interesting quotation from Stephen Walsh."We're building up and tearing down, in everything we do.
---
Motivation: Small Changes, Big Results
When I was 8 years old, my parents let me go to the toy store with my buddy Mike and his Mom.My dad gave me a whole dollar to spend.
---
This Just Ain't Good!
"Nope, this just ain't good!" How many times in our lives have we had those or similar words bouncing around inside our skulls? Yeah, I've lost count, too!There are usually only a few reasons these annoying words show up. Occasionally, it'll be when we just run smack-dab into an "Oh Sh--! situation.
---
Discover the Hidden Power of Self Motivation
Many studies have been done to research the effects of motivationand mental health. As the implications of helping those withnegative self-esteem, depression and anxiety are immense this iscertainly an area of research that deserves a great deal ofattention.
---