About Ricky Wong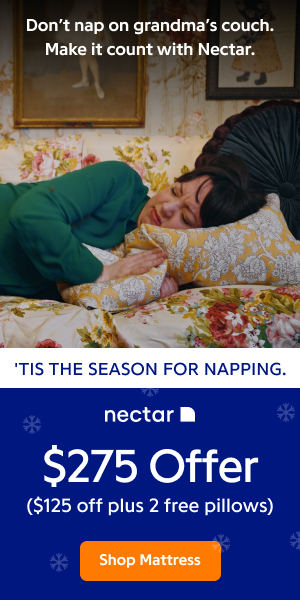 Ricky Wong Yoon Kiong, a motivational speaker, HRDF/PSMB certified trainer and author to a highly inspirational book "Live To Win", has been presenting motivation talks to organisations and universities/colleges/schools ever since he was still pursuing his tertiary education at the University of Malaya.
Ricky Wong Yoon Kiong
Motivational speaker, trainer & author
yktpc.com
M.A. (Urban Anthropology) UM (Mal)
B.A. Hons. (Anthropology & Sociology) UM (Mal)
Certificate in Public Relations (Mal)
Certificate in Training & Development (UK)
Competent ToastMaster - CTM (USA)
Advance ToastMaster - ATM (USA)
MBTI Accredited Trainer (Au)
HRDF/PSMB Certified Trainer (Mal)

Being a Competent ToastMaster and an Advanced ToastMaster (Bronze), he has spoken many types of speeches such as motivational speech, sales speech, entertaining speech, after dinner speech, keynote speech, seminar speech, team building speech, inspirational speech, etc.
Since losing his sight at the tender age of twelve, Ricky Wong has never given up on life but instead has continued striving for excellence and staying motivated in pursuit of his dreams of becoming a professional motivation speaker and writer.
After passing all his important government examinations in high school and pre-university education, Ricky Wong has managed to secure a place in the country's oldest university that's University of Malaya. In 1987, visual disability did not deter him from getting his first degree in Bachelor of Arts in Anthropology & Sociology from the University of Malaya.
In his continuous efforts to develop himself further, he pursued a certificate programme in public relations at the Institute of Public Relations, Malaysia (IPRM) and in 1988 Ricky Wong emerged and won the best student award in the programme.
As the quest for knowledge was still burning, Ricky Wong made up his mind to pursue his second degree in Master of Arts majoring in Urban Anthropology and visual impairment again did not stop him from obtaining the degree with straight passes in 1992 from the University of Malaya. While pursuing his Master of Arts Degree, Ricky Wong was offered a post as a tutor at the university for two years.
With both academic and professional qualifications, Ricky Wong broke the record in getting employed by Malaysia Airlines (MAS) as a Management Trainee. Ricky Wong served MAS for fifteen years in many different departments and divisions such as Human Resources, Corporate Training, Human Potential Development Training, Ground Services Training, People & Technology Training and Management Development Training where his last held post was Management Development Controller before he took up the challenge of providing motivational speaking and motivation training on his own in 2006.
In MAS, Ricky Wong provided training and development programmes to more than 15,000 employees from the ranks of managers, controllers, executives, supervisors, officers, clerical staff, security personnel, drivers, pilots, cabin crew and management trainees.
Ricky Wong strongly believes in continuous and life-long learning. In 1994, he successfully completed a course leading to the award of a Certificate in Training & Development with distinction conducted by Institute of Personnel Development (IPD), London, UK.
To develop his skills further, in speaking and training, Ricky Wong joined the ToastMasters International (TI) and was awarded the Competent ToastMaster (CTM) and Advance ToastMaster Bronze (ATMB) awards in 2003.
Having the passion, skills, knowledge and experience in training and development, Ricky Wong has also conducted programmes for other organizations such as GCH Retail (M) Sdn. Bhd., MHE Demag, Dimensi Eksklusif, Association of Accounting Technician, Bio-Young, Great Eastern, AIA, Amway, Cosway, Sunway College, Totoku, MBF Cards, INTAN, Maybank, Power Light, RTD and UKM.
Last but not least, Ricky Wong is a source of inspiration and motivation for many as he has lived his life with vision, positive thinking, self-confidence, determination, and above all, the staying power in todayís competitive market despite being visually challenged.
If you prefer to read about Ricky Wong's profile in Chinese, you may Click Here to open on your browser or save the chinese.doc file to your Desktop now.
If you prefer to read about Ricky Wong's profile in Bahasa Melayu, you may Click Here to open on your browser or save the bahasa.doc file to your Desktop now.
To understand Ricky Wong better, here are two video clips containing an interview about Ricky Wong conducted by ASTRO, the first Malaysian satellite television which was broadcasted over the whole country early this year. The interview, which was conducted in Chinese, was divided into two parts - part 1 and part 2 and both the clips were uploaded to YouTube for easy access. Happy viewing!
---
MORE RESOURCES:
RELATED ARTICLES
---
Motivation: The Power of Opportunity
I think each one of us has had the experience of coming up with a great idea for a product or a way to do something, only to see someone else do it and make a ton of money.Here's mine - A few years back I went through advanced training in hypnosis.
---
What Makes You Special?
Many people are too busy today trying to fit themselves into the image of other people. This ranges from physical appearance to dressing mannerism right to extreme character imitations.
---
How to Give Yourself a Motivational Warm Up When You Wake Up
Question:What is the worst thing you can do when you start your day?Answer:Wake up feeling lethargic and expect yourself to perform at 100% from the moment you get up in the morning; and then compare how you are doing during the day against this unrealistic benchmark.There is a better way!As you wake up in the morning take charge of your thoughts in that early morning awareness before you fully awake.
---
9 Ways to Motivate Yourself When You Just Dont Feel Like It
Achieving the really big goals and dreams always involves breaking it down into do-able little steps. Assuming that you've picked a goal or dream that you really love working at, then most of the steps are a delight to take.
---
Spring! Time for Love and New Beginnings
Prepare, prepare, prepare! The horizon screams of spring and the budding trees, tulips poking their head above the soil and thoughts of romance and love fill our hearts and minds. Are you ready for what awaits you? Well, if not, we need to get started right away!First things first, get your house in order, no I am not talking about the dwelling in which you reside, I am referring to the temple (your body, mind and soul) of all existence! Time to throw out all preconceived notions of what the other sex is looking for and re-create the person you are, the person you want to be!Put that smile to work, make eye contact, approach a stranger (be careful), strike up a conversation, and take the initiative for the new beginning you want to have this year! There is no happiness greater than that which is within you, and love evolves from loving oneself.
---
Courage Is A Gift
"It is not what happens to you, but how you react to it that matters. -Epictetus, the 1st Century Greek PhilosopherCourage is daring to be? Brave.
---
Intelligence & Energy
Life and evolution is the dynamics of energy in which there is gradual unfoldment of energy and intelligence. Intelligence opens packets of energy which further opens up the doors of higher perceptions.
---
Live Life with Gusto
Life is a gift; live it with gusto everyday. Don't worry about the future because most of what you worry about never happens.
---
The Doomsday Device ... The physical Brain In Action
Our physical brains quickly and easily handle mundane sequences of operations, or processes without question. It repeats processes like a machine: AĽBĽCĽ.
---
Ill Put My Money On The Kid!
Now, the Fun Part. It is nigh time to find a way to take all the buck out of this bucking bronco we call the internet.
---
Five Ways to Expand Your Comfort Zone
Expanding your comfort zone isn't quite the same as building self-confidence. However, the two do fit together rather nicely.
---
ABCs for High Achievers
A im for what you want by focusing clearly on priorities.B elieve in yourself and your goals, and then begin to strive for them.
---
Why Do We Need Our Addictions?
If money is considered to be the root of all evil, then whatwould we classify as our addictions?The psychology of the human mind is ultra complex whencompared to any other species on earth, so why does it loveto tangle itself up in a destructive mode? Once more, whywould it seemingly feel right to be in this place in life?Let's drill down and put addictions in a separate folder. Psychological addictions are much more prevalent thenphysical ones; however, people can have both.
---
How To Become More Patient
"Lord give me patience - and hurry!"Have you ever prayed this prayer? You've had plenty of opportunities to, haven't you? I don't know about you, but I tend to overestimate what I can accomplish in the hours I have, and underestimate the hassles that will accompany those tasks that seemed simple when I took them on. Patience is an essential skill for both organizational leaders and team members.
---
Ready, Set, Action!
James 2: 17?faith by itself, if it is not accompanied by action, is dead. 24You see that a person is justified by what he does and not by faith alone.
---
Its Not Enough
Whatever you are doing in your life at the present moment; it's not enough. What do you mean it's not enough? I've done all I can.
---
How You Developed Bad Habits That Rob You Of Motivation
Bad habits rob you of your motivation.Today I want to tell you why I decided I absolutely had to take charge of my self-motivation.
---
Do You Know Which Door To Open?
Do you remember that old television program that gave the contestant the opportunity to choose one of three doors and receive whatever was behind the door?I was reminded of this television program the other day when I was pondering a decision I was struggling to make. My usual process for decision-making is to make a list of pros and cons, revisiting and revising the list every couple of days.
---
March Madness - Give Me The Ball!
March madness is great to watch not because I havebasketball ability, (you can tell that by myheight), but because every year there are somegood players that become great players. Some ofthe tournament games are nail bitters and comedown to last second shots.
---
Face Your Fears
Yes, that's me up there! Interestingly enough, I used to be deathly afraid of heights. I'm not suggesting para sailing is the best way to overcome a fear of heights but it worked for me.
---