Practice, Practice, Practice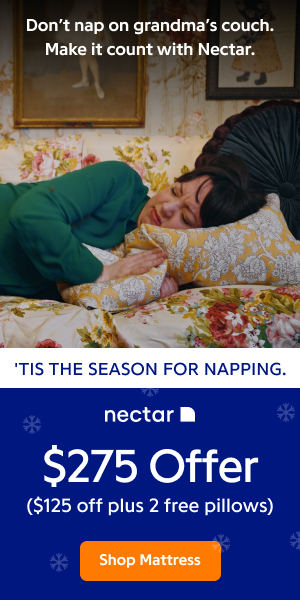 It may sound silly but the key to self-confidence and building more self-esteem is through practice. Practice what it is you want to feel more confident about and eventually, the confidence will show itself. That makes sense if we're talking about a skill like playing the piano. With enough practice, you naturally begin to get good at it and then you feel more confident. But what about tougher things like public speaking or meeting new people? How do you practice something that you're terrified to do in the first place?
If you have extreme self-esteem issues then you might want to seek professional help, but if you've determined that isn't necessary, I would suggest that you start out by finding something that you genuinely love to do. Other than maybe reading books or doing crossword puzzles over coffee, most hobbies are a good place to start. Do you love to paint? Do you love to play a musical instrument? Do you love athletics? Find something that you love to do or that you think you would love to do. It's not important what it is other than that it would bring you into contact with people on a tiny level. Unless you're living in a cave somewhere, somebody is going to see your art work, hear your music, or see you running around practicing your sport. You don't have to pick a big team oriented thing, just something that fascinates you and will be noticeable. Then do it. Learn to draw, take music lessons, start playing basketball in your own driveway, whatever, just start doing something that you can really enjoy.
Keep doing it until you get really good at it. It doesn't have to necessarily be your career, but that would be fun for you if it was. Practice often and with complete joy. Lose yourself in it. That's part of overcoming self-confidence issues is forgetting to think about you. Swim laps at the pool until you forget to care how you look. Get lost in something other than analyzing yourself. Fall in love with some hobby that takes your mind away from what others might think of you. Just keep practicing something you love until you get really good at it. It's your hobby and your love, so don't make any judgments over whether or not it's stupid to like doing whatever it is that you like doing. Just get on with it.
When you're in the moment -- writing music or designing websites or whatever it is you've chosen, take a moment to reflect on how far you've come. At some point, you're going to realize that you're not too bad. At another point, you'll even think, "Hey, I'm pretty good at this." Someday, you'll look up and notice that you're an expert or at the very least awesome at what you've chosen to do. Take that growing self-confidence that's connected to your hobby and begin channeling it into other areas. Depending on how much of a self-esteem problem you started out with it could be a matter of months or years before you are able to really see yourself in a new light. It's one thing to say that everyone has their unique and special talent. It's quite another to find and embrace your own.
Your talent will not be something you hate doing. Sure, I'm really very good at scrubbing the bathroom. You can conduct a white glove inspection when I'm done, but that's not my special talent. That's not my special gift to the world. And it sure as heck never built an ounce of self-confidence for me. No, you have to really truly deeply love what it is you're doing or the talent won't show itself. You have to forget to think and lose all track of time while zoning out in the flow of creating, building, stretching, and growing with the hobby. Get to the point that when you look up and notice what you've done, that you're impressed with yourself. Practice until you get to that point where you forget to judge yourself. You could very well end up making it into your career if there's a market for it. If there isn't, no harm done. You have got to build a can-do attitude around your ability to do something well.
Once you've learned something that well, you can begin stretching beyond your comfort zone and trying other things like public speaking. Okay so that might not happen right away, but once you've really mastered something, then you can always remind yourself that you are capable of success and you are capable of learning something new. Once you know that you can practice and learn new things, then the fear of new things isn't nearly so immobilizing. You can step beyond your fears knowing that with enough practice you can master almost anything you set your mind to. At that point, you won't actually have a self-esteem problem anymore.
The point is that by playing around with something you love until you are very good at it, you will gain self-esteem and that is going to make it possible for you to hold your head high and to bravely step into other more frightening areas of life. Start out by practicing at something you love until you're good at it, then move on to the other things that don't sound like much fun at all. You'll really know deep down that there's nothing to be afraid of. It all comes down to whether or not you believe that you are capable of learning something new. That's all. Self-confident people reassure themselves when walking into unknown territory by saying, "Well, I'll just have to wing it until I learn how to do it right. I'm sure I'll figure it out soon enough." That comes from experiencing the positive effects of having practiced and learned something new. So go learn something new -- start with something fun.
Copyright 2004, Skye Thomas, Tomorrow's Edge
About The Author
Skye Thomas is the CEO of Tomorrow's Edge, an Internet leader in inspiring leaps of faith. She became a writer in 1999 after twenty years of studying spirituality, metaphysics, astrology, personal growth, motivation, soulmates, and parenting. Her books and articles have inspired people of all ages and faiths to recommit themselves to the pursuit of happiness. After years of high heels and business clothes, she is currently enjoying working from home in her pajamas. To read more of her articles, sign up to receive her free weekly newsletter, and get free previews of her books go to http://www.TomorrowsEdge.net.
---
MORE RESOURCES:
RELATED ARTICLES
---
Forward Motion
The natural cycle of life is to grow and move forward but moving forward brings with it an element of the unknown. It is human nature to fear the unknown.
---
Choosing Your Vision
There is a new television show, called Blind Justice that will be replacing NYPD Blue. The show follows a Detective who, at the prime of his life and career, loses his vision in a heroic attempt to thwart a bank robbery and save other police lives.
---
When Life Gives You Waves, Learn to S.U.R.F.
Would you like to learn a skill set and technique so powerful that you could learn to recycle every failure, disappointment, setback and discouraging situation into a steppingstone for your success? Would you like to go into every situation with confidence knowing you will have the skills to convert it into an experience with a positive benefit?Imagine skilled and highly trained fighters going into a difficult and scary situation. They don't go looking for it, but when it comes, they are ready and prepared.
---
Anchors Away!
If we want to fill our heads with the doom and gloom society seems to thrive on, all we need to do is turn on the local news at night. To make that quantum leap toward personal happiness and success in life, sometimes we just need to do what so many people seem to be talking about lately: "clean house" and take personal inventory of the people we associate with most.
---
The Road Less Traveled
Can someone please tell me why it is that men who have nothing substantial to offer continually approach me? Do you have anything of benefit to bring to MY table? Do I wear a sign on my forehead that reads: WANTED. UNEMPLOYED MAN WITH NO MOTIVATION, NO GOALS OR ASPIRATIONS.
---
How to Give Yourself a Motivational Warm Up When You Wake Up
Question:What is the worst thing you can do when you start your day?Answer:Wake up feeling lethargic and expect yourself to perform at 100% from the moment you get up in the morning; and then compare how you are doing during the day against this unrealistic benchmark.There is a better way!As you wake up in the morning take charge of your thoughts in that early morning awareness before you fully awake.
---
Challenge Yourself - Stretch Your Boundaries Daily!
Many times we fall into a sedentary lifestyle because we fear forward movement. We eventually feel as though we've fallen into a rut and can't seem to escape.
---
Bold Action: Living in the Moment
Reality show audition..
---
Procrastination Strategies: Boost Your Productivity by Getting On With It
We all suffer from procrastination from time to time but rather than fight it, think of procrastination as a gift. This gift allows you to get clarity on what is important to you and what you should work on next.
---
Glass Half Full
YES MY GLASS IS ALWAYS HALF FULL AND YOURS CAN BE TOO!Clients, friends and colleagues often comment on the fact that I am a walking and talking field of positive energy. They wonder, often in amazement, how I keep a balance of calm and joy on a day to day basis.
---
ACTION is More Important than Knowledge!
It was Albert Einstein who stated that 'imagination is more important than knowledge'. Now if he had been addressing a room full of entrepreneurs, I hazard a guess that he might also have extended this quotation by saying that 'action is more important than knowledge too!'Make no mistake, if you want to make your mark on this world as an entrepreneur you have to consistently take ACTION! Not only that, you will also need to have the ability to inspire other people into ACTION as well.
---
Dismantle Self Imposed Limits
Round about us is an invisible box that we have created around ourselves, which defines our horizon. Things within this box are within reach, achievable, see-able, touchable, believable, feasible, possible.
---
Say It Aint So
For years, many of us heard the phrase "Knowledge is Power." We actively devoured books upon books to advance our knowledge in the hopes of gaining power.
---
Pride and Prejudice Can Be Healed and Melted Away
Several years ago, my husband introduced me to some potential clients of his at a summer picnic. A few glasses of wine for me and many people seem wonderful, situations are funnier and life is more comfortable.
---
Can Pain Be A Motivator?
Carol was a new client. She had been looking for a job for several weeks and wasn't having much success.
---
Who Is Stuart Goldsmith?
'Stuart Goldsmith? Who is Stuart Goldsmith?' you may be asking.I met Stuart at his retirement seminar in London at the end of 2002.
---
17 More Things Ive Noticed Along the Way So Far
Three areas of life in which we get very little training, yet we all seem to have a strong opinion on: marriage, parenting and money.When all is said and done, it really is much simpler to succeed than to fail.
---
Avoid This Tendency And Youll Press Beyond Your Limits!
Inside of every one of us is the desire to press beyond our own limitations. Just forty years ago, the goal to land on the moon was a huge step for mankind.
---
Motivation By An Audience
Sooner or later, if you keep working hard in a focused way on a skill or project, you will have an audience even if it is an audience of one.People are naturally attracted to the hardworking, skilled person and will want to watch or learn.
---
Under The Guise of Care and Concern
These words came up powerfully for me these past few months. I have had the experience this year of being in several situations in which people's genuineness and motives came into question over and over again.
---