Tips To Get Motivated and Overcome Procrastination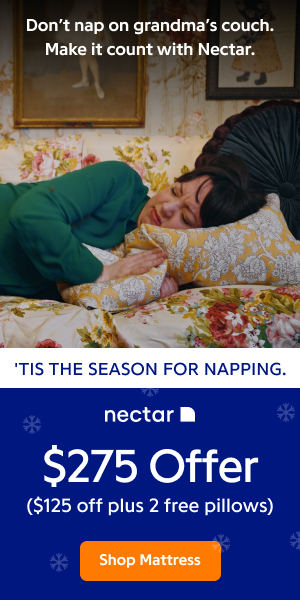 Procrastination is a complicated behavior that affects all people to some degree. Some experience only small problems with procrastination while with others, it is a major source of anxiety and stress. Lack of motivation and procrastination is related to time management. Procrastinators often fail to complete tasks even though they know what the task is and the time they have to do it.
Why do people procrastinate? Often a difficult task is avoided in favor of the less difficult. Tasks that take longer amounts of time are less desirable than those that can be completed quickly. People sometimes procrastinate due to fear of failure. No one wants to be embarrassed by a lack of knowledge or skills when beginning a new task. Overcoming the fear of failure and developing good work habits will do wonders for those who tend to procrastinate.
The first step in overcoming procrastination is to recognize what psychological issues cause you to procrastinate in the first place. Self-defeating issues such as anxiety, fear, poor time management skills, indecisiveness, difficulty concentrating, and perfectionism can be major contributors to a lack of motivation. It's important to clarify your goals and then work to achieve them.
If you do not know how to manage your time efficiently, there are classes and literature available to help you learn. In order to change, you first have to accept and forgive yourself for your shortcomings. Do not expect to change overnight, expect to backslide on occasion and forgive yourself when this happens. Give yourself adequate credit for tasks you do accomplish in a timely manner.
If you have a friend or coworker who seems to be highly organized and efficient, ask for suggestions as to how you can do the same. Reward yourself for small steps taken towards your goals and be realistic in your expectations. As with any type of behavioral change, overcoming procrastination will not happen instantly. Change your work or study habits to minimize distractions and promote wise management of your time.
Be disciplined in your approach by setting a realistic goal and sticking to it. Setting priorities is critical in learning to manage your time in the most efficient manner. Do not dwell on setbacks or mistakes. Focus instead on success and soon enough you will stop dwelling on failure and instead come to expect the best from yourself.
Motivation is the key to achieving success at work and at home. Motivation comes from within. Coming to grips with personal issues is the first step in realizing why you procrastinate and then taking steps to change. If you focus on self-discipline and proper time management, you will be able to change those habits that led you to be a procrastinator in the first place.
You can get motivated and stay motivated by implementing a few changes and observing a few personal rules. Observing and copying those who seem to always be a step ahead is also an excellent tool in overcoming procrastination.
Realizing that procrastination is a self-imposed condition is an important step in changing those bad habits into a lifelong formula for success. Make your plan, follow it carefully, and forgive yourself for imperfections. You will soon transform yourself from a chronic procrastinator into a highly motivated, disciplined individual.
About The Author
Arina Nikitina is the author of the goal setting tutorial "How to Set and Achieve a Goal". Get 27 proven techniques, 9 worksheets, and step-by-step success plan here: http://www.how-to-set-and-achieve-a-goal.com/.
---
MORE RESOURCES:
RELATED ARTICLES
---
Do It Now!
"At the end of our lives we never regret at the things we failed at but at the things we hope for but never attempted." Richie Dayo JohnsonFew months ago, I went to Ashburnham Place, a Christian conference and prayer centre set in glorious East Sussex countryside for church groups, retreats, holidays and conferences with one of my mentors Joe De Souza, a top rated motivational speaker.
---
The Ripple Effect: Small Steps Lead to Big Results
"We are what we repeatedly do. Excellence then, is not an act, but a habit.
---
3 Great Ways To Stay Motivated At Work
Staying motivated at work is easier than you think when you know what to do.1.
---
Letting Go Of Our Negativity
Everyone has something, whether it be a habit, or aspect of their personality, that they wish that they didn't have. For me, that something is fear.
---
4 Simple Ways To Get Over Your Need For Acceptance... And Get On With Your Life
Imagine what your life would be like if you could just be yourself, without thinking twice about what other people think of you! Here are four quick tips that will help you get over your need for acceptance. Make these four things a part of your daily routine and you'll find that people will judge you less and accept you more!1.
---
Taking The Leap
Every four years, February gives us a whole 24 hours of bonus footage to add to our year. Many people take this opportunity to "do something special" with their extra day.
---
The First Step for Getting Better Results
How dramatically we can change our results is largely a function of imagination. In 1960, it was a technological impossibility for man to travel into outer space.
---
Intelligence & Energy
Life and evolution is the dynamics of energy in which there is gradual unfoldment of energy and intelligence. Intelligence opens packets of energy which further opens up the doors of higher perceptions.
---
The ONE Question Winners ALWAYS Ask?.
Over the past several years I have experienced my fair share of success. However, it has not been without its fair share of obstacles and setbacks.
---
Right Action & Right Effort: The Keys to Martial Arts Mastery, Keys 3 &4
In the philosophical teachings that form the base for our Warrior Concepts Life Mastery Program, there is a model by which we can examine our thoughts, words, and actions from eight distinct perspectives. These eight "paths" which contribute to both who we are and how we associate with the world around us include our:1.
---
To Boost Your Brain, Move That Body!
If you really want to be at your absolute peak mentally, if you want to have a dynamic and well functioning brain, an essential component of your program must include regular physical exercise. Does that surprise you?You might wonder why physical exercise is important if your main priority is to improve the functioning of your mind.
---
Everything Going Against You
"When everything seems to be going against you, remember that the airplane takes off against the wind, not with it." Henry FordWhen everything is going along smoothly, you feel like nothing can stop you.
---
Overcoming Limiting Beliefs
It is not just new age hype, studies in the area of quantum physics are leading to a growing acceptance of the theory that we can control the outcome of events by concentrating on changing our thought patterns and focusing on our preferred result.The thoughts we sow are as influential as our actions on the harvest we reap.
---
Choose Your Suffering - Be Willing to Pay the Price for Success!
One day when my friend Todd and I were having lunch, he let me know the best piece of marital advice he ever received. He said "Phil, It's up to you.
---
Elements of Change
The key to achieving more than you currently are, no matter which area of your life or work you are focusing in on now, is change. The old saying rings true: If you always do what you have always done, you will always get what you've already got.
---
For Those Who Have Suffered!
As one who has suffered from the long, term effects of trauma I feel compelled to share some experience and hope with those who seek to heal themselves and create true quality of life.First there must be a desire for change.
---
The Story Of A King And Three Maidens - Six Keys To A Successful Relationship
A King was trying to choose between three maidens to be his wife and queen. It was very difficult to judge since these women were all very intelligent and beautiful.
---
Develop Guts to Achieve Glory
It is just amazing the amount of people who don't have the courage to go after their dreams.They sit around living a life they are not happy with and still they do nothing about it.
---
Daily Motivation--Be Kind to Yourself for a Change
"How far you go in life depends on your being tender with the young, compassionate with the aged, sympathetic with the striving, and tolerant of the weak and strong. Because someday in your life you will have been all of these.
---
Words That Inspire - CHOICE
What CHOICE do you want to make?Dictionary* says:the act of choosing, power of choosing, a person or thing chosen, the best part, care in selecting.What it REALLY means: making a commitment to what matters to you; acting on your priorities and your values; expressing to yourself and to others what you want and need in your life.
---