How to Give Yourself a Motivational Warm Up When You Wake Up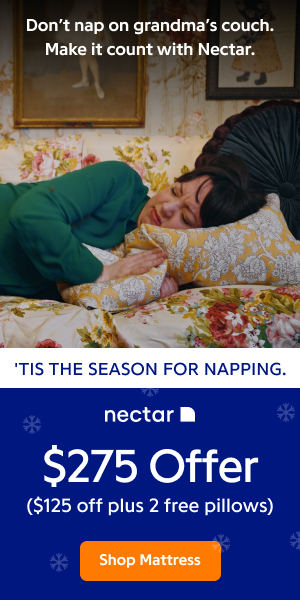 Question:
What is the worst thing you can do when you start your day?
Answer:
Wake up feeling lethargic and expect yourself to perform at 100% from the moment you get up in the morning; and then compare how you are doing during the day against this unrealistic benchmark.
There is a better way!
As you wake up in the morning take charge of your thoughts in that early morning awareness before you fully awake.
Do this before you get up out of bed by repeating some affirmations. Affirmations work very well WHEN you say them with strong feelings in a state of deep relaxation.
If you have heard about affirmations before and never got the maximum benefit from them it is because you did not know how to take a very ordinary approach and supercharge it.
Supercharging affirmations depends on four factors:
Phrasing affirmations in the right way
Choosing ones that are right for you
Saying them while in a state of deep relaxation
Speaking them with strong feeling
At the end of this message I will tell you how to get fr*e tips from an expert that will explain the nuts and bolts of affirmations.
But for now...
When you use affirmations correctly their impact will last for at least a few hours - long enough to get you started on the day ahead.
Pay close attention now because I am going to reveal details of some of my personal and very private habits...
I use the following affirmations to help me get up in a positive state of mind:
Positive thoughts bring me the benefits I desire
Negative thoughts have no influence over me
Everyday and in everyway I am getting better and better
To start the day with confidence...
I am confident and charming with the people I meet
I radiate confidence and relaxation
I start great conversations easily and effortlessly
I approve of myself and feel great about myself
I have sky-high self-esteem
You can do the same.
Remember to say these affirmations with feeling and do so quietly inside your head while in that relaxed awakening state.
Unless I use this ritual each morning I tend to feel negative about the day ahead. The difference from feeling negative to feeling positive is huge for the sake of those few minutes in the morning.
You can also go one step further and imagine the day ahead working out well. See yourself doing your best and easily dealing with challenges. Imagine yourself feeling confident and behaving in that way no matter who you deal with.
Imagine you will have a great day in this way and you are directing your unconscious to make it happen in the language it understands best - feelings and images.
Forget about will power.
Will power is a waste of time because it´s like talking to the most powerful part of your mind in a language it does not understand.
About The Author
Peter Murphy is a peak performance expert. He recently produced a very popular free report: 10 Simple Steps to Developing Communication Confidence. Apply now because it is available for a limited time only at: http://www.howtotalkwithconfidence.com/report.htm
---
MORE RESOURCES:
RELATED ARTICLES
---
Extreme Makeover - Compliments of Me
There is a fascination these days with reality shows that completely make over people, rooms, homes, businesses and now towns, in a short amount of time. I have to admit, I love them too.
---
Learn to Do What Winners Do But Others Will Not
If you want to be a winner you have to be prepared to develop a certain personal trait which others will not.Are you prepared to do more to receive more? Or are you like most people who want consistently to do less and less, yet are mistakenly expecting more in return.
---
Prime That Pump! Part 3
How healthy is your vision of yourself? How does your mental image of yourself stack up against that of, say, some hero of yours? Let's find out.Take a few seconds and picture yourself in your mind's eye.
---
You Can!
"There are only two ways of bringing brightness into your world; either change your attitude or open the closed doors of your brain"This holds true in all our lives; we all deserve a good & peaceful life, full of happiness. Our struggle to lead a better life and to grow everyday, both professionally and personally is highly appreciable; time and again we face situations which are highly abstruse, stress building and killer of our enthusiasm and high morale.
---
Are You a Self-Saboteur?
Take this questionnaire to get clear on what you may be doing to undermine your own success and happiness in life. An explanation of your score awaits at the end.
---
How to Use the Power of Words to Your Benefit - Part II
A friend of mine read the article, How to Use the Power of Words to Your Benefit, and dryly made the comment, "So what?"At first it didn't concern me, but a few days later I began thinking about his comment. I had obviously not made the point clear, and therefore I decided to expand on this concept.
---
Need Help? Look Within First
After eating a turkey and dressing sandwich for breakfast, I am raring to go! For those of you who wrote and asked where the article was last week, I appreciate the fact that you look for it! I apologize for missing it, and to make up for it I have posted on my website a web log and pictures of the barn raising party we had last week. Look for the link on the front page of www.
---
Contemplating Change And Moving Into Action
Do you ever have the sense that there has to be more to life than what you are presently experiencing? Those are the moments in time where you become consciously aware of your problems, and awaken to the possibility that change could occur. Perhaps you've noticed yourself seriously considering making some changes surrounding your food habits or your weight.
---
Mr. Smith, Please Enter the Dream Room - Dream Big Dreams to Do Big Things!
Enjoy a great quote to start off this fantastic week!"All men dream: but not equally. Those who dream by night in the dusty recesses of their minds wake in the day to find that it was vanity: but the dreamers of the day are dangerous men, for they may act their dream with open eyes, to make it possible.
---
Break And Move Beyond The Length Of The Chains
"Never let fear, procrastination or the longing for approval from others to take possession of your mind, they become self-forged chains." ~ Ty HowardHave you ever experienced a moment in your life where you wondered "What to do next?"Have you ever had a bolt of confidence spring into your being just as you were going to start working towards a new goal, but your comfort zone held you back?Have you ever had the feeling "It's now or never!" but you didn't make your move?If you answered "Yes" to any of the above questions, you at one time wore the self-forged chains.
---
The Biggest Mistake Youve Made About Manifesting
What is the biggest mistake you have made aboutmanifesting your desires?You will be surprised by the answer and you probablythought it was the best thing you could do to achieveyour desires. However, this mistake has made your desires100 times more difficult to achieve.
---
Nobodys Perfect
Being human is being fallible. Evolution determines that we all are naturally different.
---
How to Beat Procrastination and Self Doubt
Fear of failure (or success) and a lack of energy leads to procrastination. People who procrastinate become frustrated and generally accomplish nothing.
---
Two Ways to Feel Fear
In a memorable Depression-era radio speech on the radio, President Franklin Roosevelt declared, "The only thing we have to fear is fear itself."He was dead right.
---
What If I Fall Flat On My Face?
I hope you do. Sounds awful, I know.
---
Clear Thinking - Ten Ways
Does your mind sometimes feel like a television station you can't quite tune in? You know there's an interesting program on - or several, but everything is mixed with static. What if you could "tune in" at will, have clear thinking whenever you want it? Try some of the following.
---
How to Stay Motivated Until You Get What You Want
And somehow you knew how to stay motivated..
---
Have You Just Hit The Wall?
Have you hit the 'brick wall' yet?No? Well it won't be long.I started tinkering with the internet at the start of 2003, then finished my property maintenance business towards the end of that year and went full time online.
---
Change - The Skill Of Adapting To The Inevitable
Change your thoughts and you change your world.-Norman Vincent PealeNot surprising, one of the core reasons that hinder us from the realization our innermost goals and desires is our inability to be flexible.
---
3 Great Ways To Stay Motivated At Work
Staying motivated at work is easier than you think when you know what to do.1.
---