Keep the Channel Open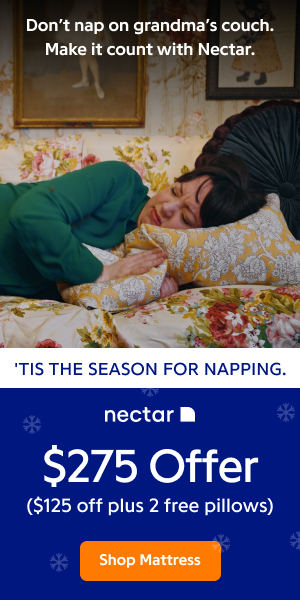 Why do you do what you do? What is your real work in the world, and why is it important to know the answer?
I'm an entrepreneur at heart. I have started and run several businesses, and as I look back, I think the most important element in financial and personal success is awareness of purpose and the capacity to stay open to it.
Many years ago I was a participant in a seminar. At the end, the leader took us through a guided meditation in which we asked ourselves, "What is my purpose for doing the work I do, in my relationships, and for being alive in this time and place?"
The word 'connection' popped up in my mind, and it felt right. My work then and now is helping people manage conflict with power and grace, and about removing the barriers to connection. Outside of work, as well, I want my actions to reflect this purpose. So when the word came up in the meditation all those years ago, it gave a name to something I already recognized.
My work is still about connection. On rough days, knowing this keeps me going. On good days, when life flows, it is reaffirmed. It doesn't matter whether it makes sense to anyone else. My life is about connection.
What about you? What purpose underlies your work and your life? Is it Creativity? Compassion? Diversity? Empowerment? Relationship? Health? Beauty? Spirituality? Love? These concepts occur as I think of friends and colleagues and their work in the world.
Like peeling an onion, the external layers of our work are the activities we engage in. Each layer moves us closer to a central purpose that is behind the time and effort we expend, and behind the gratitude with which we celebrate our success.
So take some time today to give yourself a gift. Close your eyes, relax, and ask your inner wisdom what your work is really about. Then keep that in front of you as a beacon. Refine it, nurture it, and hold it close at hand. This is essentially what each of us is called to do -- to explore and to discover our fundamental motivation, not just occasionally but every day, and with every decision. You'll rediscover, reinvent and revitalize your work, moment to moment. And you'll have fun doing it. I wish you good energy.
-----------------
There is a vitality, a life force, an energy, a quickening, that is translated through you into action. . . You do not even have to believe in yourself or your work. You have to keep open and aware directly to the urges that activate you. Keep the channel open.
­ Martha Graham, dancer, choreographer
-----------------
Š 2005 Judy Ringer, Power & Presence Training
About the Author: Judy Ringer is Founder of Power & Presence Training, specializing in unique workshops on conflict, communication, and creating a more positive work environment. Judy is also a black belt in aikido, and is writing her first book on the connection between aikido, conflict, and living a more purposeful life. To sign up for more free tips and articles like these, visit http://www.JudyRinger.com
Note: You're welcome to reprint this article as long as it remains complete and unaltered (including the "about the author" info at the end), and you send a copy of your reprint to judy@judyringer.com.
---
MORE RESOURCES:
RELATED ARTICLES
---
The Time to Act
Engaging in genuine discipline requires that you develop the ability to take action. You don't need to be hasty if it isn't required, but you don't want to lose much time either.
---
I Give Up! How to NOT Say Those Words!
Boy, I tell you..
---
How To Be Motivated Without A Motivator
Many professionals spend their entire careers working under managers or supervisors that don't truly understand the importance of motivation. This lack of understanding results in one of two things: 1) Low performance and productivity of the organization and staff or 2) Self-motivation of the professional, which results in high performance, satisfaction, and productivity.
---
The Answer Is The Question ... Asking The Right Questions!
We all have questions about our lives, directions, and destinies. It is the curiosity of the unknown that intrigues us to ask of the future.
---
The Best Day Of My Life
Today, when I awoke, I suddenly realized that this is the best day of my life, ever!There were times when I wondered if I would make it to today; but I did! And because I did, I'm going to celebrate! Today, I'm going to celebrate what an unbelievable life I have had so far: the accomplishments, the many blessings, and, yes, even the hardships because they have served to make me stronger.I will go through this day with my head held high and a happy heart.
---
14 Reasons To Get Motivated And Stay Motivated
Why should you bother to spend your valuable time to learn how to get motivated and stay motivated?Here´s why.Your quality of life will change dramatically when you take charge of how motivated you feel in any given moment.
---
Keeping Your Eyes Wide Open: A Letter to a Grandson
One day, a young man was cleaning out his late grandfather's belongings when he came across a bright red envelope. Written on the front were the words, "To my grandson.
---
About That Dream...
About that Dream..
---
If The Fear Fits...Dont Wear It!
Undoubtedly one of the most challenging tasks we can face everyday is fighting the fear of failure. At one time or another every single person has had to face the fear of stepping out into an unfamiliar area and leaving his comfort zone and entering the twilight zone.
---
Its Not Enough
Whatever you are doing in your life at the present moment; it's not enough. What do you mean it's not enough? I've done all I can.
---
How to Master Lifes Problems
"Life is a Tiger-ride, by no means easy, but ride we must; to dismount is to be devoured mercilessly."To most people, life is unfriendly, even merciless, and it is not all together incorrect for people to hold such a dreadful opinion about life if vicissitudes of life, unattainable goals and injustices are considered.
---
How To Get Through A Bad Day
No matter how hard you try to make them otherwise, some days are just awful. They start off bad, they never get any better, and they end on a low and sometimes even gloomier note.
---
3 Great Ways to Beat Procrastination at Work
As more tasks become automated due to advances in technology there is a general expectation, whether it is realistic or not, that productivity should increase as well.Everyone seems to have more work than can possibly be done in a day and this pressure can result in feelings of being overwhelmed which in turn leads to procrastination at work which can actually decrease productivity if not properly managed.
---
Full Steam Ahead, Just Dont Go Off Half Cocked!
Do you do things that you don't want to do? Do you not do things that you do want to do? Do you find every reason in the book to delay what needs to be done? Would you like to know the secret of getting things done? Then hang on tight, cause this buds for you.How do you make the secret of getting things done an everyday part of your life? It's done by a nasty word?.
---
Why Now Is The Perfect Moment For You To Succeed
Let´s discover the importance of balancing preparation, timing and momentum. It´s critical if you want to finally beat procrastination.
---
How To Overcome Procrastination Quickly And Easily
Maybe it is time to discover a new way to overcome procrastination and get motivated.When a deadline looms you need a quick and easy way to start making some progress and beat procrastination.
---
Motivation By Consequences
In 2004 seven badly behaved teenagers were sent to a brat camp in the USA by desperate parents whose lives had been made hell by their own offspring. All seven were from the UK.
---
How to Exude More Confidence
Confidence: The word conjures up images of self-assurance and belief in ones' self. Self-confidence is inward security.
---
7 Hot Tips For Self Improvement Part 2
Self Improvement Tip 4 Don't procrastinate! The more you put something off and something else off, the more all your undesirable chores pile up.Until they're an insurmountable task that would make a paid cleaning crew shudder.
---
Is Failure the End of Everything?
"The important thing is to learn a lesson every time you lose." --John McEnroeMuch as we would like, not everything is going to go our way.
---