Three Simple Ways to Motivate Yourself Today!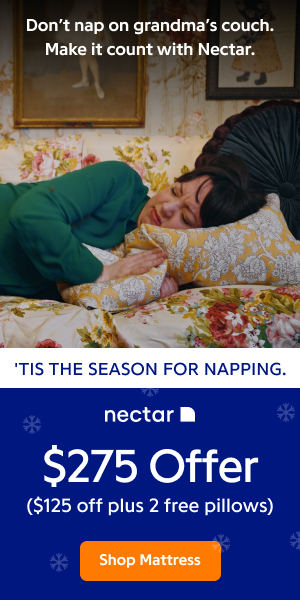 Are you having a hard time getting things done? Are you making no steps toward achieving your goals and dreams? Could you use a little "motivation"?
Here are three easy things that will help you get there one day at a time.
1-Review your Goals first thing in the morning.
It is so easy to lose sight of where you want to go. You might have a Great Big Dream or perhaps you just want to get a promotion at work. Maybe you have an elaborate detailed action plan or perhaps only a general idea. Most people do know what they want, and some know exactly how to get it. But, many people get bogged down in the day-to-day business of life that they don't have time, energy or inclination to "go for it? The biggest obstacle in achieving goals & dreams is often just choosing what you want, clearly defining it, and reminding yourself! Don't let the day-to-day details keep you from seeing the big picture.
2-Decide one, just one action you could take toward your goal.
Just one will get you going. Perhaps you have flow charts or to-do lists already completed-just pick whatever is your next action step and make some progress, no matter how small. If you are having a very busy day, pick a small thing, like checking on pricing for business cards. If you have more time, design the cards. If you have a really busy day and you see no time, take 10 minutes and plan time for the rest of the week for working on your goals-this will count as your one action, because making time for your dreams is essential, and sometimes it can be a real challenge.
3-Reward yourself.
It's a good idea to have a list of mini-rewards for those days when you can only spend five minutes toward your goal, as well as progressively better rewards. Of course the best reward of all will be achieving your dream, but to spur you along while you are on the journey, have some small rewards when you make progress, and even when you put forth a good effort toward progress.
Rewards can be as simple as allowing yourself to soak in a bubble bath instead of your usual quick shower. Some great ideas for mini rewards: a phone call to your best "cheerleader?who always makes you feel like you can conquer anything; ten extra minutes stretching after your workout; dessert; a manicure; a cuddle on the sofa with your sweetie; a new houseplant.
You get the idea-little pleasures that make it all worthwhile, don't cost a fortune and make you smile.
Now, don't you want to get started? Good luck & Happy Dreams!
P.S. Repeat daily for best results!
Deborah Crawford is owner of Smart Marketing Works, and provides smart, affordable marketing solutions for growing your business. Twelve years experience in sales and marketing, plus two years as a teacher give Crawford excellent skills to help you learn to promote and market your business.
Visit http://www.smart-marketing-works.com for more information and ideas.
---
MORE RESOURCES:
RELATED ARTICLES
---
How To Harness The Awesome, Unstoppable Power Of Persistence In 4 Easy Steps
Never underestimate the power of persistence!If you persist you really cannot fail.While you may fail many times along the way, you have nottruly failed until you accept failure.
---
Pushing Through Your Comfort Zone
Our greatest growth in life comes from pushing through our present comfort zone. This process starts at birth.
---
Correct Your Mindset and Expel The Fear
The main problem with many of us is we loose our direction in life. We have great aspirations upon leaving school or college but then just loose direction or do not know how to achieve our dreams.
---
Motivation By Consequences
In 2004 seven badly behaved teenagers were sent to a brat camp in the USA by desperate parents whose lives had been made hell by their own offspring. All seven were from the UK.
---
How To Avoid Being Labelled As Average
When your life is over how will you be graded? Will you get an A or a B or will you get a C Average? Will your time on this earth be rated as average? None of us want to be average. We all want to be successful.
---
Ten Tips to Create More Life for Your Life
When people begin to investigate career change, often they don't want a new career at all. They love their career -- but they also want time for creating a life outside work.
---
Are Millionaires and PhDs Really Smarter? The Answer May Surprise You!
I've had a vast array of job experiences. While in high school, I worked as maid for a local motel.
---
212 Degrees
At 211 degrees, water is pretty darn hot.But at 212, it's boiling, and making steam.
---
What's in Your Blind Spot?
We frantically search for our "lost" keys that are lying in plain sight on the kitchen counter. We don't we see the keys.
---
You Want Me to Do What?
Most of the time whenever we need to make an important business decision we turn to what is convenient or comfortable. Why is it that we never seem to want to venture out and try new things.
---
Can One Person Increase Motivation in Another Person?
The answer is yes, of course, right? People motivate other people. After all, what about coaches and inspirational speakers? They are paid to motivate other people to do great things.
---
Motivation: If Today Were the Last of All Days
"If today were the last of all days..
---
Achieving Your Dreams
Have you achieved your dreams? Dreams are an important part of our lives and should not be ignored. Our dreams inspire us to achieve unbelievable deeds, create stunning works of art, bring to life the impossible and give us hope and strength to look toward tomorrow with optimism and determination.
---
When Life Gives You Waves, Learn to S.U.R.F.
Would you like to learn a skill set and technique so powerful that you could learn to recycle every failure, disappointment, setback and discouraging situation into a steppingstone for your success? Would you like to go into every situation with confidence knowing you will have the skills to convert it into an experience with a positive benefit?Imagine skilled and highly trained fighters going into a difficult and scary situation. They don't go looking for it, but when it comes, they are ready and prepared.
---
Discover The Upside of Anger
Most of us are prone to anger! As we grow older, a certain degree of control keeps us in check, but the pot is on simmer and the lid is loosely fixed. An unexpected jolt, or a sudden increase in heat will nearly always result in a boiling cauldron.
---
The Top Six Ways to Stay Motivated
I receive many emails from people that basically ask the same question: How can I keep myself motivated long term? This seems to be quite a common dilemma for many people so I want to address it because it can be done! Here are my tips for staying motivated:Get motivated every day.Zig Ziglar was once confronted about being a "motivational speaker.
---
Get Started! Do Something!
This is about getting started. Taking that first step.
---
Trust Your Intuition!
How many times have you been faced with a decision to make and all of a sudden you get this feeling of instinctively knowing what you must do? Something inside you is telling you the difference between what you should do and what you are meant to do. Many people interpret this as a hunch, a gut feeling or having an inkling.
---
Dont Get Hysterical About The Historical
The tension was palpable in the room as I began the first marital counseling session ever for the couple who had passed their 50th anniversary several years before. After a few pleasantries designed to put them more at ease, I invited, "Tell me about what brought you here.
---
Move On!
I woke up one morning with a sharp pain in my ear. The last time I had an earache was some eighteen years ago.
---