Pride and Prejudice Can Be Healed and Melted Away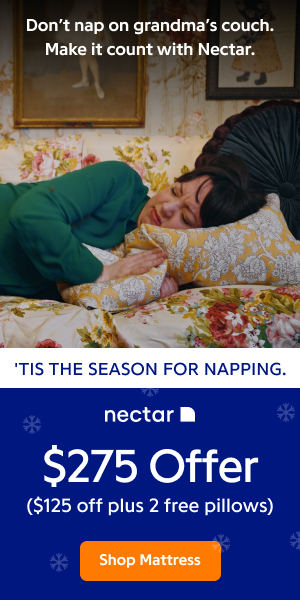 Several years ago, my husband introduced me to some potential clients of his at a summer picnic. A few glasses of wine for me and many people seem wonderful, situations are funnier and life is more comfortable. But, I do not drink regularly so without those wine glasses the next day it can appear as if warts are everywhere.
As the first year relationship with this couple grew, my internal barometer was unreliable. The judgment wart was hardened. Once believing this couple to be genuinely real and personable, I began to criticize, at least her. This was a successful, intelligent, attractive woman who would almost on all occasions be drunk. When being around drunken behavior is uncomfortable, my tendency was to push away the feeling of discomfort and slip into a more satisfying judge position. Somehow, we continued in each other's lives; we would visit our new homes in the building process, have dinner together, and go to cultural events together. All along, my critical wart right along with me.
When her husband died tragically in a car accident, my internal barometer went crazy. How could I ever now know what the four of us could have been? What could I do to make amends? Would there be time to share with her in some way?
Along with several of her closest friends, I sensed a gentle pull into a small, select support group who, each as individuals, would help her through this devastating time. Even though her drunken behavior was wreaking more havoc in her turned upside-down life, my wart was melting away. My judging her moved into second place to be able to serve and help someone know that life is still worth living after the loss of a loved and beloved one. We would have dinner together, talk on the telephone and draw closer to each other as time would allow.
Even memories of the feeling that goes along with being judgmental make be cringe. There is more comfort in the preferable feeling of care and acceptance for someone. Tragically and suddenly, as this relationship took a strong hold in my life, my newfound friend died of a freak medication physical reaction.
Some believe, as I do, there are no coincidences in our lives. I was in the right place, with the intended people, at the appropriate time to learn a life lesson a most difficult way. I can never have the wonderful experience of the relationship that the two of us were nurturing. Today a slow melting process of that judgment wart continues to give way to a healing. It is a healing for both the loss of my short-lived, highly valued friendship and a more reliable internal barometer. Do not let another day go by when you can start to melt away the judgment wart.
"Pride only breeds quarrels, but wisdom is found in those who take advice." ~ Proverbs 13:6
Copyright© Patricia Weber, http://www.prostrategies.com.
Pat Weber is a coach, certified telelcass leader, and corporate trainer. With her incisive, effective communication skills, her services can help you to accelerate professional and personal results you want, by helping you increase your choices and build your self-confidence. With personal coaching, a teleclass, an online email course or on-site workshop, get what you want, more easily and more often. Visit her website at http://www.prostrategies.com. Contact her for a free coaching session.
---
MORE RESOURCES:
RELATED ARTICLES
---
7 SECRETS To A Great Life
A great life doesn't happen by accident. A great life is the result of allocating your time, energy, thoughts, and hard work towards what you want your life to be.
---
Get Off Your Butt and Create Your Financial Future?Now!
Most people have no idea where their money goes. They earn it and they spend it.
---
Making Excuses
I edited and re-edited my article. I had to make sure it was just so.
---
The Ripple Effect: Small Steps Lead to Big Results
"We are what we repeatedly do. Excellence then, is not an act, but a habit.
---
Starting Over
I worked hard for the past 17 years. I felt I had to.
---
Creativity and Innovation Management - Motivation
Motivation in creativity and innovation is more important than personality traits. This is like possessing high intelligence - one must be motivated to improve and apply it.
---
After the Storm......
Have you ever wondered why is it that after we go through a bad phase in life we seem to come out better for it? It use topuzzle me too until recently after I stared down a gunman'snozzle I realized why.If you have ever been in a situation like I did and survived totell the tale you would be more than grateful for everything.
---
How to Master Lifes Problems
"Life is a Tiger-ride, by no means easy, but ride we must; to dismount is to be devoured mercilessly."To most people, life is unfriendly, even merciless, and it is not all together incorrect for people to hold such a dreadful opinion about life if vicissitudes of life, unattainable goals and injustices are considered.
---
Are You IFFY?
Many people say that working for themselves or working on Straight commission is just too 'IFFY' for them.'I'd rather work for a company that will give me a check every week, that direct marketing stuff is just too 'IFFY' for me.
---
Motivation, Your Core Resource
Your motivation is one of the core resources you have to accomplish all the things you want to achieve.Let us get one thing clear though before we handle this resource called motivation.
---
Change 101: How to Get the Changes You Desire
Here's a bold statement:Change can be simple and easy.It really does not have to be so hard, although sometimes we make it much harder than it needs to be.
---
What Google Can Teach You About Success
I just finished dinner and the segment was about to start so I went over to the TV.The reporter was interviewing the 2 founders, they showed the company headquarters, and THEN they brought up something where I said BINGO.
---
Getting Started is the Toughest Part of the Job
One of the most challenging things about starting on a new project, goal or task usually isn't the planning, the thinking about it and the mapping it out. It is the doing! Actually taking the first step is often the most difficult part of any new endeavor.
---
Motivation: 5 Powerful Emotions You Can Use
Experiencing strong emotions is not uncommon. What is uncommon is applying these emotions to motivate you to change and grow.
---
Motivation - The 4 Most Potent Ways To Awaken Your Enthusiasm
..
---
Stop Holding Yourself Back
Try this exercise. Take a sheet of paper and list down all the emotions you can think of? Take a couple of minutes and if possible, keep writing for as long as you can? Come on, do it.
---
The Simple Life
When we talk about a Simple Life, we are not talking about Paris and Nicole. We are talking about a life that is in harmony with our values.
---
What Motivates You - Desire or Fear?
The energy of desire is a powerful motivator and creative force. Yet we must state our desires clearly with the rewards of success in mind.
---
Trust the "System" - It Works!
The "System" - the overall structure and organization of this great creation that we're a part of? including our ability to personally interact with (and benefit from) the spiritual aspects of this creation (universal consciousness, God, whatever you'd like to call it).Here's the story behind our recent move.
---
4 Secret Ways to Stop Procrastinating
Ever wonder how to stop procrastinating?I was recently talking with a friend who said, "You know, Ineed to have guests over to my house more often." "Why isthat?" I asked.
---