Storytelling - The Great Motivator of People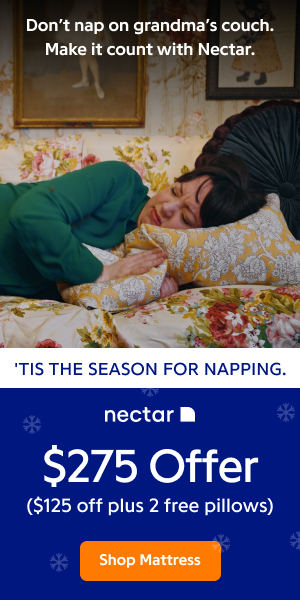 In a data-driven world, facts and figures are the order of the day in sales calls, employee meetings, board rooms, and political assemblies. Traditionally, when a person is trying to convince someone else to do something they use the logic of benefits and features - long the sacred domain of anyone in sales.
And they are missing the boat.
What truly moves us as human beings, what prompts us into action, is emotion. Imagination is the conduit of emotion and well-crafted storytelling carries the imagination.
Consider this story:
You place your hand on top of your head, only to feel the sun radiate from your scalp. Sweat trickles down your back and the once ironed shirt clings to your sides. The pavement roasts your feet even through your thick-soled shoes. You've been walking for a 45 minutes, trying to find the office where you are scheduled to make a sales call. Suddenly, a swoosh of cold air swirls at your side as a young couple comes charging out of an ice cream parlor, licking swirls of raspberry and vanilla perched in a sugar cone?
I'll bet you're ready for some ice cream!
What engaged you was the reliving of a common experience. I didn't need to itemize the benefits of cooling off or list the features of ice cream and this particular store. You were drawn in by your imagination. Facts tell. Emotion sells. You imagined how you would win over the odds of heat by taking a break for ice cream.
We follow leaders who capture us by stories that draw us in and give us purpose for being part of the company. We buy products when we see or read of the human experience with that product. (Remember the Maytag Man?) And we accept the call to action if we hear a compelling story about triumph over odds. Think about the solicitation letters you get from non-profits. They are often stories of individuals who suffered greatly until the non-profit's "product" allowed them to regain a semblance of their life.
In short, crafting compelling, honest stories that resonant core values in action is a skill worth learning by any leader, manager, sales executive, or parent.
In his best-selling book Story: Substance, Structure, Style, and the Principles of Screenwriting, Robert McKee, the world's best-known and most respected screenwriting lecturer, argues that stories "fulfill a profound human need to grasp the patterns of living-not merely as an intellectual exercise, but within a very personal, emotional experience." Or as USC leadership guru Dr. Warren Bennis states, "Man cannot live without story any more than he can live without bread."
What's the point you want to make at your next meeting? Is there a story that can be crafted to that point-not a sermon to be intoned?
Who has used your product and reported a wonderful story that came as a result of that product? Or did you even say, "Tell me a story?"
What stories are told in the coffee room about what it is like to work where you are? What contribution could you make to this story that could improve the ending?
What future do you want? Create a story about it.
Remember, people are not inspired to act by reason alone. The heart holds hands with the head.
Š 2003 by Eileen McDargh. All rights reserved
About The Author
Eileen McDargh is an author, radio commentator, organizational development consultant, acclaimed international speaker, and retreat facilitator. Eileen is the author of four books and is a frequent contributor to numerous business journals. Visit her web site www.eileenmcdargh.com or contact her toll free at 877-477-4718; Eileen@EileenMcDargh.com
---
MORE RESOURCES:
RELATED ARTICLES
---
Awakening The Giant In You
Deep within man dwells some vast slumbering powers and abilities that he never dreamt of possessing. Forces that would revolutionize his life if aroused and put into action.
---
The Best Day Of My Life
Today, when I awoke, I suddenly realized that this is the best day of my life, ever!There were times when I wondered if I would make it to today; but I did! And because I did, I'm going to celebrate! Today, I'm going to celebrate what an unbelievable life I have had so far: the accomplishments, the many blessings, and, yes, even the hardships because they have served to make me stronger.I will go through this day with my head held high and a happy heart.
---
A Reality Practice
Suggested practice to gain freedom from self-limitation.It is suggested that what is actual and real in the world can only be experienced in the ongoing moment (by moment) and that to be fully in the moment can only happen if all ideas and beliefs about it are gone from the psyche - including the sense of "I", of self identity.
---
The Biggest Mistake Youve Made About Manifesting
What is the biggest mistake you have made aboutmanifesting your desires?You will be surprised by the answer and you probablythought it was the best thing you could do to achieveyour desires. However, this mistake has made your desires100 times more difficult to achieve.
---
Face Your Fears
Yes, that's me up there! Interestingly enough, I used to be deathly afraid of heights. I'm not suggesting para sailing is the best way to overcome a fear of heights but it worked for me.
---
Keeping Your Eyes Wide Open: A Letter to a Grandson
One day, a young man was cleaning out his late grandfather's belongings when he came across a bright red envelope. Written on the front were the words, "To my grandson.
---
A Perfect World ... Imbalance Creates Motivation
I am a big proponent of balance. Everything has to be just so.
---
Power Of The Mind
THOUGHTSJames Allen in his Book "As a Man Thinketh"says Mind is the Master power that moulds and makes, and man is mind and evermore he takes , The tool of thought, and shaping what he wills, brings forth a thousand joys, a thousand ills. He thinks in secret and it comes to pass.
---
Dont Wait For All of Lifes Traffic Lights to Turn Green
Can you imagine getting into your motor vehicle, reversing out of your driveway, selecting a forward gear then just sitting there waiting for every traffic light between your home and your destination to turn green?"That would be absurd. Yet on another journey, the journey of life, that is exactly what many of us do.
---
10 Ways to Kick the Procrastination Habit
I recently read about a survey (by the University of Chicago) which suggested that those who relish challenge are more likely to live up to 10 years longer than those who spend their lives inhibited by timidity.Trying to realize our ambitions, even if we don't always meet them, is preferable to not having the courage or motivation to take the risk.
---
Excuses, Excuses, Excuses
Lately, I've become super sensitive to the amount of excuses people make for not living up to their fullest potential.I have a friend who is starting out on a new venture.
---
Motivation, Your Core Resource
Your motivation is one of the core resources you have to accomplish all the things you want to achieve.Let us get one thing clear though before we handle this resource called motivation.
---
10 Common Money And Success Myths - Part 2
Here are a few commonly held beliefs, or "myths," that hold many of us back from achieving success..
---
Entrepreneurs: Take Action Over Inspiration Every Time!
"Accept the challenges so that you may feel the exhilaration of victory!" General George S. PattonWhen choosing a senior quote, this one jumped right at me.
---
Its My Blankey and Im Keeping It!
"Blankey" - as in Security Blankey. OK? All parents know what this is.
---
10 Ways to Reclaim Your Self-Esteem
The way you feel about yourself impacts how and why you do everything in life. If you feel good about who you are, then what you do will be an outside reflection of your innermost thoughts and feelings.
---
Your Life Story: Whatcha Gonna Do? Write Your Life Story NOW before Its Too Late!
Imagine this scene: Project yourself into the future. You are 87 years old and sitting on the couch in the living room of your house.
---
How to Talk to Yourself When Nobody is Listening and You Want to
Do you ever pay attention to the thoughts inside your mind? And more importantly do you ever notice the way in which you talk to yourself?We all pay a lot of attention to the way we communicate with the outside world but we often neglect to improve the way we communicate with ourselves.When it comes to motivating yourself to be a better person, to do better at work or to create a happier family life you need to understand the importance of taking control of your self talk.
---
Courage
"Courage is being scared to death - but saddling up anyway." - John Wayne"Courage is the cliché hallmark attributed to the hero.
---
How to Make Bite Size Resolutions for 2005
It never fails. Another new year approaches.
---