How To Get Through A Bad Day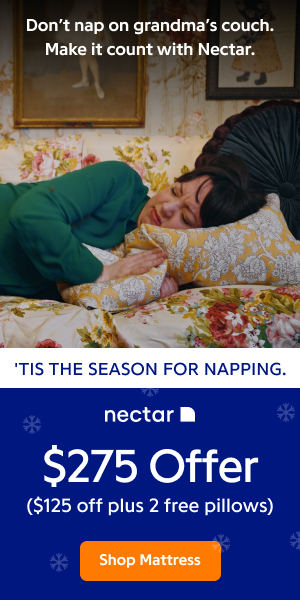 No matter how hard you try to make them otherwise, some days are just awful. They start off bad, they never get any better, and they end on a low and sometimes even gloomier note. These days befuddle your mind, waste your finite resources and throw your calendar off. Some people call the state of mind accompanying this day 'depression' or are content to simply think of it as 'having a bad day'. Sometimes there are logical explanations - mostly, though, these days seem to strike at will and we don't understand how or why they have entered our lives.
What do you do at these times? How do you handle the 'bad' days? What are good strategies to make these days go away or, at the very least, lessen the pain, confusion or drama associated with them?
It's Only Temporary!
The key to dealing with this kind of day (or week or month) is to remember that it is only temporary. No matter how bad it is, it will eventually be over. Even if you are dealing with an ongoing problem, remember, at some point it has to end! It may not seem like it, you may not be able to see any light at the end of any tunnel, you may feel like your life is one big mess, and that this problem will never go away, but none of these things is true. This problem, too, at some point or another, will pass.
We all know the prescription for a healthy life - pray, eat healthy foods, exercise, maintain a good weight, etc., etc. And those things are great, in their proper context. Right now, however, you need something that will get you through right now. Today. With the hope that tomorrow will be better.
What To Do
Your hormones are raging, your mood is in the toilet and there is no relief in sight. What should you do?
Have that pint of ice cream you are so desperately craving. Why? The body is seeking a chemical remedy to counteract its feeling 'down'. Your body knows, and you instinctively know, that that ice cream cone, cookie, brownie or bag of potato chips will cause a sugar rush which will help you temporarily feel 'up.' For that moment, at least, you will feel better and that may be all you need to get through that hour or that moment when things look so bad.
Watch a sad, old tear-jerker of a movie and cry, cry, cry. You probably have been bottling up your emotions anyway. You'll feel much better after crying over Lana Turner's remorse over not acknowledging her mother in 'Imitation of Life' or Michelle Pfieffer's loss of Robert Redford in 'Up Close and Personal.' Release is a wonderful thing and your body will appreciate its opportunity to vent some repressed emotion.
Go ahead and lie in bed all day. You were probably tired anyway and too busy 'multi-tasking' to notice. Your body is a finely tuned instrument and it needs fine care and attention. How have you been treating your body lately?
Make A Change!
Go ahead and dwell on all the things that are going wrong in your life. Yes, normally, it's not good to think too long or too hard about these things, but sometimes bad things have to be faced. Perhaps you've been avoiding dealing with certain issues, which is why they've come back to haunt you now. Maybe you're lousy with money or have financially bitten off more than you can chew. Review your finances. Find out why your lights are always in danger of being cut off or your mortgage payment has been 30 days late for the last year. No, it's not easy to face it, but you'll feel much better when it's all said and done. Hunker down and come up with a budget to pay off your bills. Realize when you just need to say no. As in no to shopping sprees. And no to a new car. Maybe even no to your current job. Recognize where you are and what you can do to get out of that financial hole or that no-hope job.
Go ahead and think long and hard all those people who have mistreated you. Perhaps it takes just such a rotten, miserable day to realize the people you thought were your friends are not. Remember all the things you did for them and the few or paltry things they did for you in return. Remember all the negative, ugly nasty things that person said about you (behind your back no less!). And then recognize your need for distance from that person. Realize they have been poisoning your life. And let them go.
Think long and hard about all the bad things that have brought you to this day. Who did what, what you did wrong, what you didn't want to or have refused to confront, etc., etc. Cry if you need to. Get mad if you need to. And then make efforts to change those things that you can. Accept the things that you cannot. And live with all the rest.
The reason it's okay to be temporarily 'down' is that it helps to remind you of a simple truth - most bad days are the result of bad months, bad years, bad choices and bad situations. And being 'down' is a good time to acknowledge that truth. Sometimes you see more clearly in the midst of pain than at any other time. Most 'bad' days are not the result of any great mystery - there is usually a sound and concrete reason why this day is the day to end all bad days. Something, somewhere in your life has gone out of whack and you need to fix it. Ignore these signals your body and mind are sending to you on these days and miss out on some important clues about your life. Your body and your mind are trying to tell you something. Are you listening?
Sonya C. Triggs is the Founder of Urban Christianz Ministries, which can be found at http://www.urbanchristianz.com. Visit her website to find more articles and advice about relationships, spiritual matters and contemporary issues or subscribe to her newsletter at subscribe@urbanchristianz.com.
---
MORE RESOURCES:
RELATED ARTICLES
---
Life Doesnt Have A Sell By Date
Or does it?Best on or before?..
---
Success -- The Key and the Fire
Self-discipline is a powerful tool that can help you accomplish about anything you can dream or imagine. Self-discipline is the act of controlling our emotions, actions, thoughts, words and personal direction.
---
What Being Vs Doing Really Means
So often we hear about "being" rather than "doing." Often it's given as advice when we are overwhelmed, overworked and overstressed.
---
How to Make the Most of Being Let Go
Being let go; suffering redundancy; experiencing downsizing are all very different ways of saying the same thing. Your employer doesn't want you any more.
---
10 Things To Do This Summer
Looking for a summer project? How about working on who you are, and what kind of life you really want to live? Here's some ideas.1.
---
Take a Turn at Tenacious!
"Nothing in this world can take the place of persistence. Talent will not;nothing is more common than unsuccessful people with talent.
---
Wisdom Comes to the Inquisitive Mind
Throughout my life I have observed many things and I am often amazed (but shouldn't be) at how Wisdom is demonstrated in all ages. It is not reserved just for the elders.
---
Taking Responsibility
Taking action about our current station in life involves taking responsibility for our current state of affairs. When we acknowledge that we are the main culprits with regards to where we are now, we will more likely take responsibility for creating the future we desire.
---
One Last Month to Make it Count!
Can you believe it, summer is almost over. Did you get to accomplish everything you planned? Did life sneak up on you, such as unexpected bills, a loss of a job or did your situation change? Well, the busiest 2 months of summer are over, with literally weeks until school starts up again.
---
What Gets Your Ass Out Of Bed?
Beep. Beep.
---
How Great is the Strength of Your Belief?
Be careful what you believe because that is what you will experience. Your belief system is a mechanism which is uniquely yours.
---
A Reality Practice
Suggested practice to gain freedom from self-limitation.It is suggested that what is actual and real in the world can only be experienced in the ongoing moment (by moment) and that to be fully in the moment can only happen if all ideas and beliefs about it are gone from the psyche - including the sense of "I", of self identity.
---
Get Off Your Butt and Create Your Financial Future?Now!
Most people have no idea where their money goes. They earn it and they spend it.
---
Ambitiously Pursuing Your Own Self
(Excerpted from The Power of Ambition series)What is the origin of true ambition? There exists really only one place to find true ambition and that is within you - in every thought, in every movement, in every motivation. Your ambition is an expression of who you truly are, your own self-expression.
---
Employee Motivation - The 8 Basics
Building a team of motivated people in your business is vital to get the very best results, but so many managers focus on the 'ra-ra-ra', rather than the important things - the things that make people feel comfortable in their working environment. Here are eight that you might want to have a think about:The WeatherIs it too hot, or too cold.
---
Procrastination Strategies: Boost Your Productivity by Getting On With It
We all suffer from procrastination from time to time but rather than fight it, think of procrastination as a gift. This gift allows you to get clarity on what is important to you and what you should work on next.
---
Magic In The Leadership Zone!
"Discipline is the soul of an army. It makes small numbers formidable, procures success to the weak - and esteem to all.
---
The Loneliness of Personal Growth
The cream rises to the top. That means that it separates itself from the milk.
---
5 Motivation Killers and How To Avoid Them
Motivation is an oft-discussed subject, particularly with regards to whether or not it is something that can be "taught." Some people believe that motivation is something that can be "caught" like a virus, whilst others (myself included) believe that motivation is something that has to have start from within, and for personal reasons.
---
How to Eat an Elephant
I recently returned from a wonderful vacation in the U.S.
---