Maintaining Your Motivation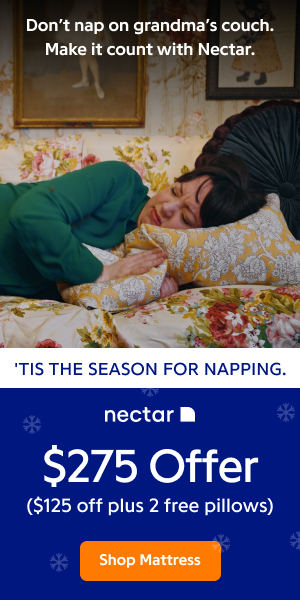 I recently spoke to a group of sales professionals at the end of their training conference. The attendees had participated in many learning sessions over a two day period - most of which were product related. I was scheduled to speak after dinner and I was somewhat concerned how attentive they would be by this time.
Fortunately, in the days preceding, the company had structured the entire program to create energy, excitement and to foster a sense of team enthusiasm. They had a theme and encouraged their vendors to incorporate the theme into each of their individual presentations. They awarded prizes for the team with the most energy and highest level of participation, and by the time dinner was served, the group was pumped. They were excited. And they were highly motivated and charged up. When I left that evening, I knew that these individuals would bring a renewed energy and drive to their work place. I was also confident that the company would see a definite increase in their sales in the weeks to follow.
It reminded me how motivational a conference, training workshop or corporate gathering can be. It reinforced the importance of participating in sessions like these on a regular basis, if for no other reason, but to ignite our own personal motivation.
Running a business is tiring, stressful and challenging. Small business owners are required to wear many hats, often at the same time, while executives of large organizations often have more problems and politics to manage on a daily basis. It is not uncommon for the business to drain our energy and motivation, regardless of how much we enjoy the business. If you do not take time to recharge your batteries and refresh your perspective it is easy to find yourself frustrated with your business.
That is why it is imperative to have a personal motivation plan in place. This means taking advantage of opportunities that will help you maintain your motivation. Here are few suggestions to help get you started.
Attend a personal development workshop. Identify an area in your business or personal live that you would like to improve. At the beginning of each year, I determine what types of programs I want to attend and begin looking for them. I find that these sessions give me a short break from the daily grind of my business and help me see things from a different perspective. Training programs, night courses, or weekend seminars that focus on a specific topic can give you a much needed boost in your energy.
Join a Master Mind group. Meeting with other like-minded people can help you see your business from a different perspective. An effective group will have between six and eight members from a variety of industries and will usually meet several times a year. If you have the right chemistry between members, these meetings will not only help you improve your business, they will also motivate you to try new approaches and market your business differently.
Exercise. I am an avid runner and have completed two marathons and several half marathons. I occasionally find myself in a position when I cannot run for a period of time due to illness, injury, or the demands of work. Without fail, I notice a decrease in my personal motivation during these times. Regular exercise helps your body work more effectively and efficiently. Although I usually catch myself thinking about work related issues during my runs, I often notice that I develop more creative solutions when I am exercising.
Read or listen to motivational material. Instead of reading the daily newspaper with breakfast or coffee in the morning, try reading inspirational material instead. A well-written book that offers sound advice is more motivating than reading about the latest market declines. Listening to motivational tapes or CD's in your car for one hour everyday can actually give you the equivalent of a university degree in a few years time.
Take time off. It is not a badge of honor to state, "I'm too busy to take time off." In today's fast-paced business world, it is critical to take time off for vacation and rest and relaxation. Even a long weekend away from your business can be restful. A true vacation also means completely avoiding email and voicemail. Yes, you will have hundreds of messages to deal with when you return, but you will have a renewed focus and energy to do this.
Lastly, associate with positive people. I have made it a point in the latter part of my career to distance myself from negative individuals. They drain your energy, will not support your goals and desires, and do little to motivate you. On the other hand, positive and optimistic people will uplift your spirits and help you through challenging times.
Š 2004 Kelley Robertson All rights reserved.
About The Author
Kelley Robertson, President of the Robertson Training Group, works with businesses to help them increase their sales and motivate their employees. He is also the author of "Stop, Ask & Listen - Proven sales techniques to turn browsers into buyers." For information on his programs, visit his website at www.RobertsonTrainingGroup.com. Receive a FREE copy of "100 Ways to Increase Your Sales" by subscribing to his 59-Second Tip, a free weekly e-zine. Kelley@robertsontraininggroup.com
---
MORE RESOURCES:
RELATED ARTICLES
---
Why You Should Write Your Obituary Today
Writing your own obituary sounds and feels a little strange, I know. If the idea doesn't appeal to you, try pretending that you have just won an award and the newspaper is doing a feature story on your accomplishments.
---
Trust Your Intuition!
How many times have you been faced with a decision to make and all of a sudden you get this feeling of instinctively knowing what you must do? Something inside you is telling you the difference between what you should do and what you are meant to do. Many people interpret this as a hunch, a gut feeling or having an inkling.
---
Ask Your Question - Get what You Desire
"Questions get answers, advice, opinions, beliefs, impressions, stories, and more questions. Questions are about life, people, careers, achievements, facts, and faith.
---
What are You Waiting for?
Do it now! Whatever it is you have been putting off, do it. This is your life, it is not a dress rehearsal.
---
How to Get Up on a Down Day
One of the major obstacles to achieving goals is losing the motivation necessary to finish them. Many times the initial surge of energy is lost after the reality of hard work or set backs sets in.
---
Ending Procrastination
Perseverance is about as important to achievement as gasoline is to driving a car. Sure, there will be times when you feel like you're spinning your wheels, but you'll always get out of the rut with genuine perseverance.
---
Dont Wait For All of Lifes Traffic Lights to Turn Green
Can you imagine getting into your motor vehicle, reversing out of your driveway, selecting a forward gear then just sitting there waiting for every traffic light between your home and your destination to turn green?"That would be absurd. Yet on another journey, the journey of life, that is exactly what many of us do.
---
To Boldly Go
For the first time in many years, Star Trek Fans will no longer be able to explore those new frontiers where no man has gone before. Thank heavens for reruns, videos and DVD's! One reason for the success of this TV series is because the storyline appealed to the human desire to explore the unknown.
---
Overcoming the Fear of Getting Started
Inaction breeds doubt and fear. Action breeds confidence and courage.
---
Problems or Opportunities?
As best I can tell hereâ??s how it breaks down.Some people see problems as opportunities.
---
We Are Trying To
How many times have you heard this in your life? Perhaps you have said it yourself. We are trying to accomplish something here.
---
No Excuses
Don't you just hate it when people make excuses for their failures? So do I. But do you know what I hate even more? Finding myself making excuses for my failures! I have a policy that I try to live by: No excuses.
---
Ten Sure-Fire Rules To Put Old On Hold By At Least 25 Years
Would you like to feel and function like age 40 for an extra 25 years? Would you like to have a ton of energy, able to work at something you enjoy? Would you like to be free of many of the physical and mental problems generally considered age related?You can do it..
---
Getting Out of the Zone!
We've probably all heard the famous movie quip, "why don't you wait here while I slip into something a little more comfortable". It's a comment to make most of our ears (particularly male ones!) stand up on end with the anticipation that the film has actually taken a turn for the better.
---
Motivation - The 4 Most Potent Ways To Awaken Your Enthusiasm
..
---
Motivation To Change, Why Is It So Hard?
We encounter constant changes throughout our life; it could be educational, health, relationships or financial, and of course with oneself. Maintaining or increasing one's sense of self-worth and happiness are strong incentives for these changes.
---
Persistence
Persistence will carve you as a leader in your industry. Persistence is where you get mental strength.
---
Wherever you Go - There you Are
Wherever you go, there you are. This is the title of a fantastic book by Jon Kabat Zinn.
---
Fear Emotions - Positive or Negative?
What is fear's purpose? How do you handle it? While I am working in my pest control business, I meet people on an almost daily basis who are influenced by negative fear thoughts regarding pests invading their premises. A good size spider, rat, or unexpected insect can set someone off pretty quickly, and literally immobilize them.
---
Get Started! Do Something!
This is about getting started. Taking that first step.
---